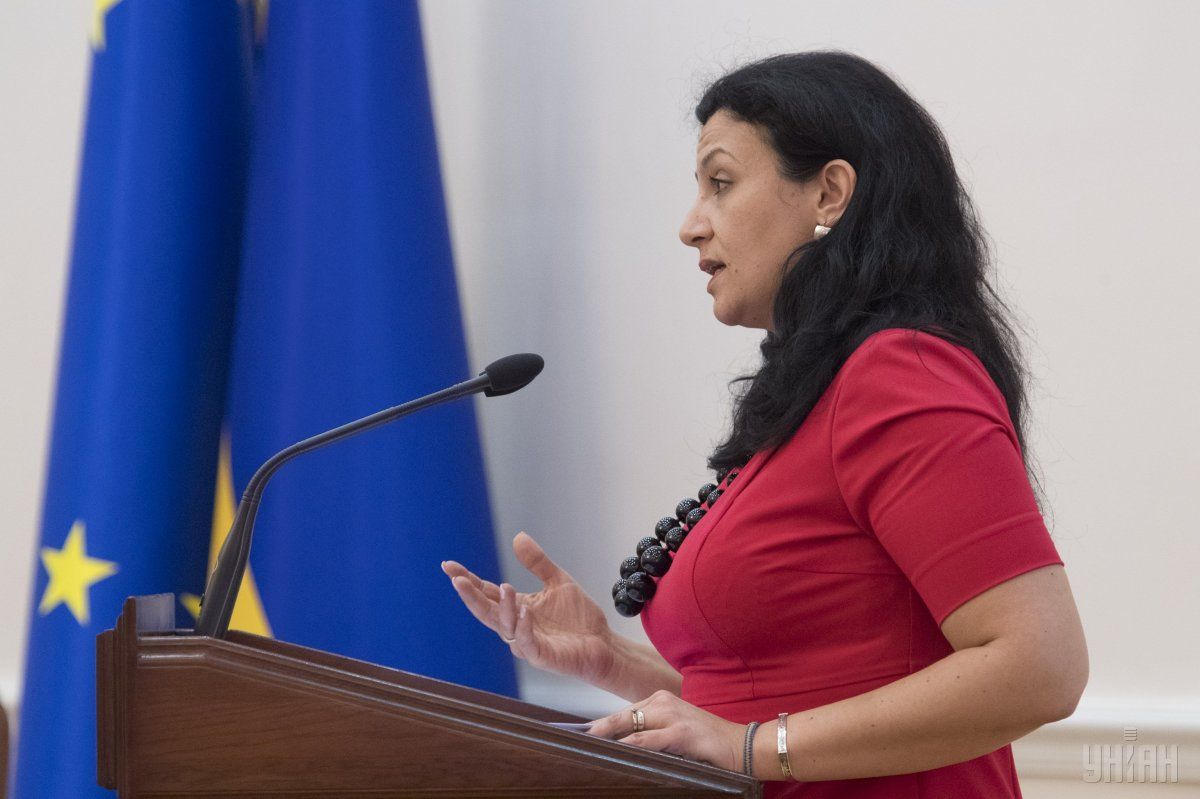 Photo from UNIAN
According to the Ukrainian official, it is regrettable to hear the position of the prime minister of the Netherlands, which was announced yesterday, regarding the fact that the Dutch government is not ready to take responsibility for its previous decision when the procedure on the Association Agreement has been completed.
Klympush-Tsintsadze said that sadly, the non-binding referendum is now being taken into account, meaning that, "in fact, the opinion of 20% of the population of the Netherlands is taken into account, which can result in Ukraine becoming hostage to such a vote by Dutch nationals."
Read alsoEU rejects changes in Ukraine Association Agreement for Dutch voters: RFE/RLAccording to her, the Ukrainian government continues to work with all EU member states, stating that "we do not accept such position of the Netherlands and we believe that we need to get ratification of the Netherlands, possibly with a separate position with respect to the fact that bilateral rules concerning exclusively individual member states may not be applied in the Netherlands."
As UNIAN reported earlier, Dutch Prime Minister Mark Rutte said the Netherlands were unlikely to ratify the Ukraine-EU Association Agreement.
In July 2015, the Dutch government completed the procedure of ratification of the Ukraine-EU Association Agreement. However, on April 6, 2016, a referendum was held in the Netherlands regarding the Deal. 61% of votes were cast against the move to sign off the agreement, with only 38% in favor.