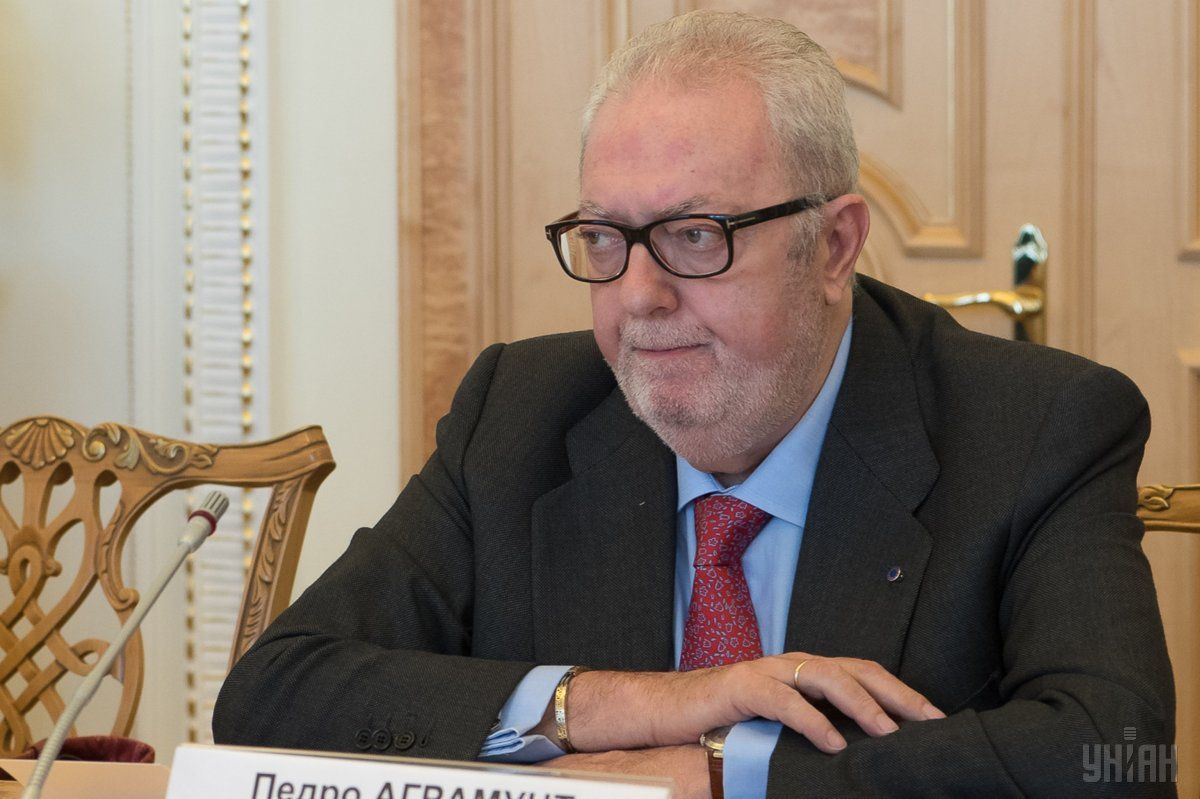 Ukraine's delegation to PACE may protest against extension of the PACE President's tenure / Photo from UNIAN
"We are concerned that a politician who has been delegated by the European People's Party to this post deviates from the EPP's views and the PACE principles. We cannot ignore this, and have begun consultations with peers within the [EPP's political] group. We have discussed this not only with the EPP's political group at PACE, but also with the leaders of the European People's Party. And they are really concerned about Agramunt's stance," First Deputy Speaker of Ukraine's parliament, member of Ukraine's delegation to PACE Iryna Gerashchenko said, Evropeiska Pravda wrote.
She recalled that Agramunt had recently made public statements that are fully in line with the Russian position. In particular, he is lobbying the cancellation of the political sanctions the Assembly introduced against the Russian delegation.
In her words, the Ukrainian delegates have not launched the procedure to call back the PACE president yet, but are getting ready to take this step.
"We are now looking into the regulations together to officially raise the issue at the Assembly. Agramunt doesn't care about his reputation, but is concerned about his post. We will use this weak spot of his as the target," she said.
Read alsoUkraine envoy: Return of Russian delegation may discredit PACEChair of the PACE Ukrainian delegation, President of the PACE Committee for Culture and Media Volodymyr Ariev told an UNIAN correspondent in Brussels that the Ukrainian delegates had been looking into ways of how to terminate Agramunt's tenure as PACE president.
"We are not negotiating this [with other parliamentarians], but considering [such a scenario] within the framework of possible consultations. But this is a measure of last resort. This is not a final decision but a simulation of our response to extremely negative developments," he said.
According to Ariev, this procedure is stipulated in the PACE regulations.
It must be noted that it will be possible to launch the procedure for the change of the PACE president only in January, when a new session is to open and PACE heads' credentials are to be confirmed.
PACE elects a new president for two years, and 2016 is Agramunt's first year in tenure.
While opening PACE's autumn session on October 10, Agramunt announced that the Assembly should do its best to let the Russian delegation return to the session hall.
PACE in April 2014 barred Russian delegates from participating in the work of its Bureau, the Presidential Committee and the Standing Committee. Russia did not renew its credentials before the PACE 2016 winter session and put forth conditions for its return, insisting on the full restoration of its delegates' voting rights.