Russia won't leave Donbas the very next day, crisis may last for decades – Russian expert
Russia is not going to leave Donbas the very next day, and a peaceful settlement of the crisis may take decades, according to head of the Center for Ukrainian Research of the Institute of Europe under the Russian Academy of Sciences Viktor Mironenko.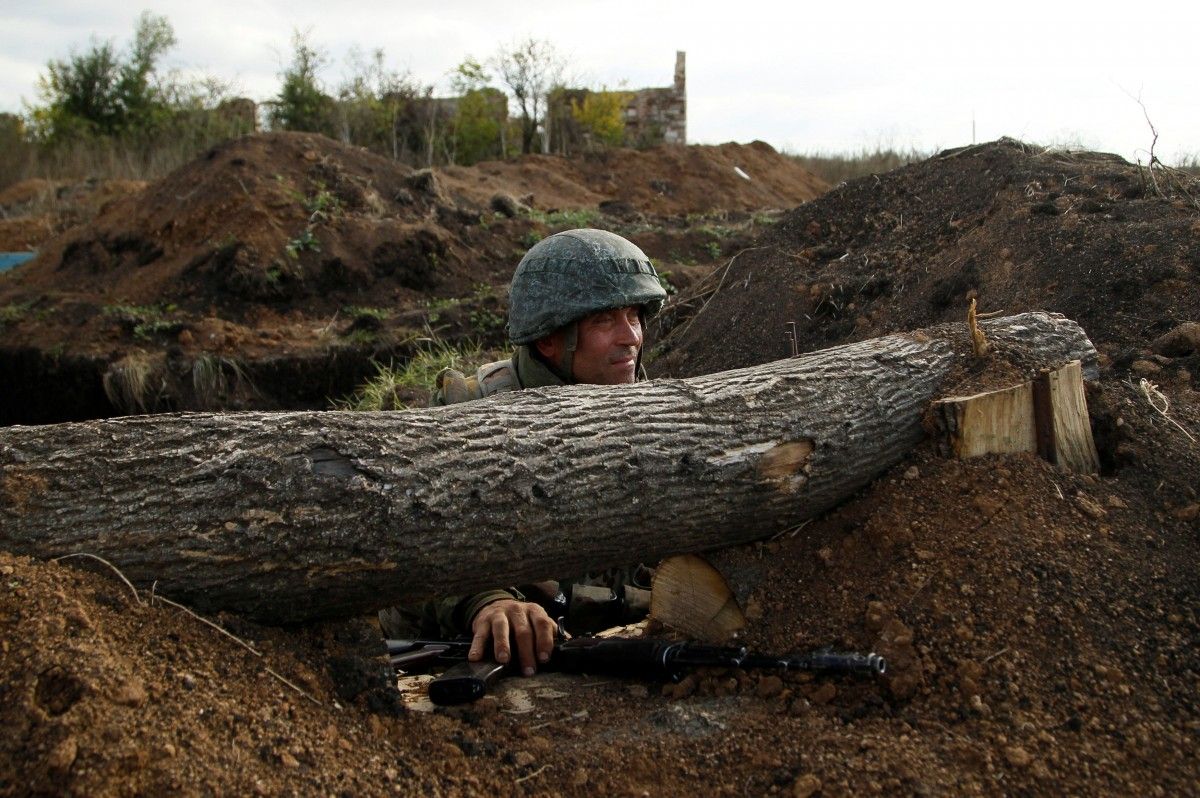 REUTERS
"There cannot be such a solution to the political compromise that [Russian President Vladimir] Putin or Russia will say: 'Yes, we're leaving Donbas,' as they declined to acknowledge they were there. Unfortunately, the settlement of this conflict will take a long while. I see no military solution, but a diplomatic and political one may take, I'm afraid, decades, rather than months or years. Or it may last even longer," Mironenko said.
The expert doubts that Ukraine will agree to local elections in Russia-occupied Donbas when the borders with Russia remain open, but it will be difficult to negotiate the approval of the deployment of an OSCE mission.
"A major function is to keep an eye on, monitor the border, [watch] the processes that are going on there. And if a decision is taken to hold the elections one way or the other, a very complicated problem will appear: how to prevent the supply of weapons across the border," he said.
Read alsoKremlin: Deployment of OSCE armed mission not discussed in Berlin"This is a compromise option – when the border is controlled by the OSCE instead of Ukrainian border guards. While it sounds nice in general, there will be serious challenges when it comes to implementation," he said.
Mironenko says he thinks that the Normandy Four leaders (Germany, France, Ukraine and Russia) have reached the maximum possible agreements at their recent meeting in Berlin, Germany.
Read alsoNormandy format allows Putin withdraw from Donbas conflict - Russian expert"Vladimir Vladimirovich [Putin], when he came to the [Berlin] airport and was meeting with journalists there, was in very low spirits, in a bad mood. I understand him – he had to agree to certain, unpleasant proposals, which do not match his general picture," he said.
Yet, there are no guarantees that the violence will end, although everybody is tired of this conflict and all who are involved have been suffering from it, he said.
As UNIAN reported earlier, Ukrainian President Petro Poroshenko, French President Francois Hollande, German Chancellor Angela Merkel and Russian President Vladimir Putin met in Berlin on October 19 where they agreed on German and French proposals as major guidelines for a road map to implement the Minsk peace agreements on Donbas.
Poroshenko announced that the Russian side had supported the need for the deployment of an armed police mission of the OSCE in Donbas.
The Normandy Four also agreed that their experts would prepare a concept for legislation on the local elections in eastern Ukraine.
If you see a spelling error on our site, select it and press Ctrl+Enter