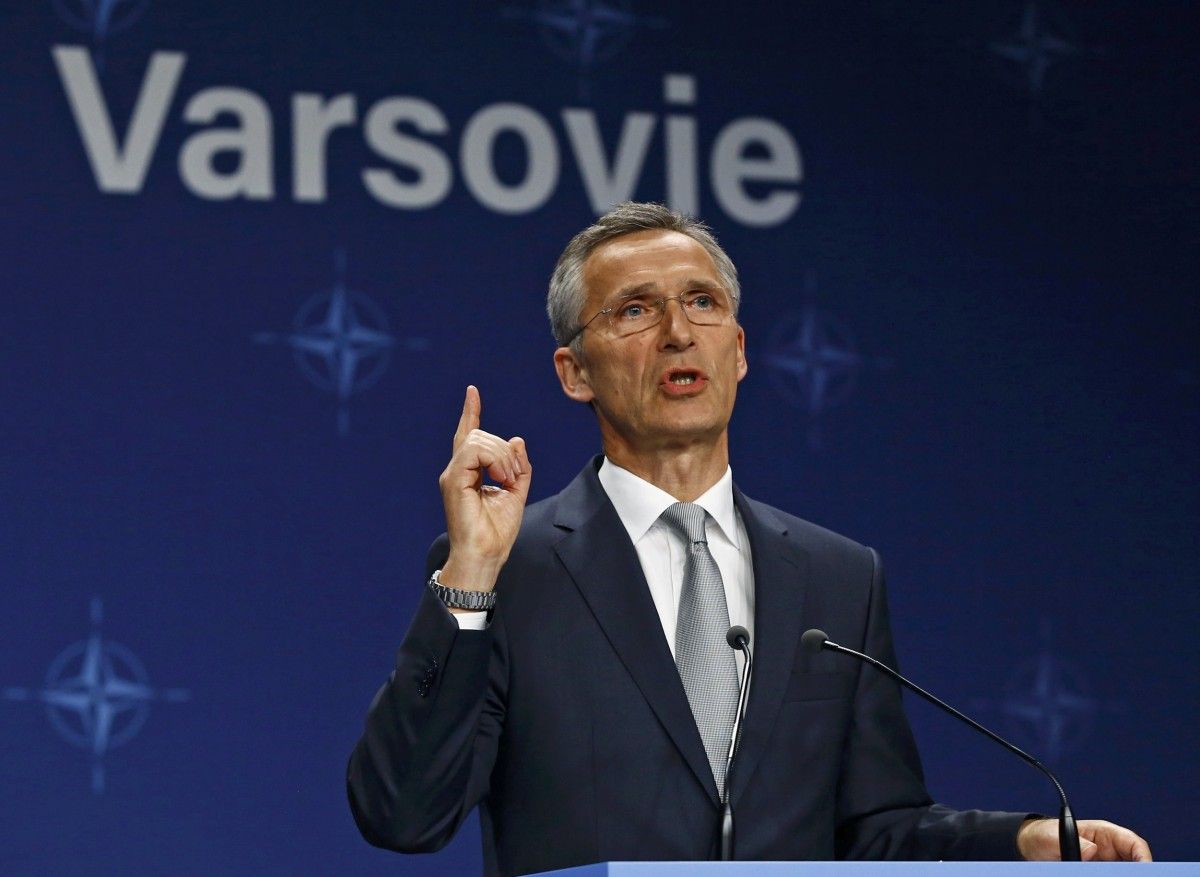 REUTERS
"Earlier this year, Canada, Germany, the United Kingdom and the United States each committed to lead a multinational battalion in the eastern part of the Alliance. I am proud to announce that many other Allies confirmed contributions to these forces today. Albania, Italy, Poland and Slovenia will contribute to the Canadian-led battalion in Latvia. Belgium, Croatia, France, Luxembourg, Netherlands, and Norway will join the German-led battalion in Lithuania. Denmark and France will contribute to the UK-led battalion in Estonia. And Romania and the United Kingdom will join the U.S.-led battalion in Poland," he said after a meeting of the North Atlantic Council at the level of NATO Defense Ministers in Brussels on Wednesday, October 26.
In his words, NATO forces will be truly multinational. "Sending an unmistakable message: NATO stands as one. An attack on any Ally will be considered an attack on us all," he said.
He confirmed that as it was decided at the NATO summit in Warsaw, Poland, these four battalions are expected to be deployed in early 2017.
"I am pleased to confirm that we are on track. This Alliance does what it says. And we deliver on our promises," he said.
"Today we also discussed progress in strengthening NATO's presence in the Black Sea region. With a Romanian-led multinational framework brigade on land. And we are working on measures in the air and at sea. And I'm pleased to confirm that several nations indicated their willingness to contribute to our presence in the Black Sea region, on land, at sea and in the air. Including Canada, Germany, the Netherlands, Poland, Turkey and the United States," he said.
Read alsoPoroshenko, Stoltenberg discuss strengthening Ukraine-NATO cooperation"Other Allies are also looking into how they can contribute," he added.
Stoltenberg said that more details about the configuration of the brigade would be known in February 2017, at the next meeting of NATO Defense Ministers.