NATO's increased military presence in eastern countries caused solely by Russia's actions in Ukraine – Stoltenberg
NATO Secretary General Jens Stoltenberg has said that the increasing of the military presence in the eastern countries of the alliance is caused solely by the actions of Russia in Ukraine, according to an UNIAN correspondent reporting from Warsaw.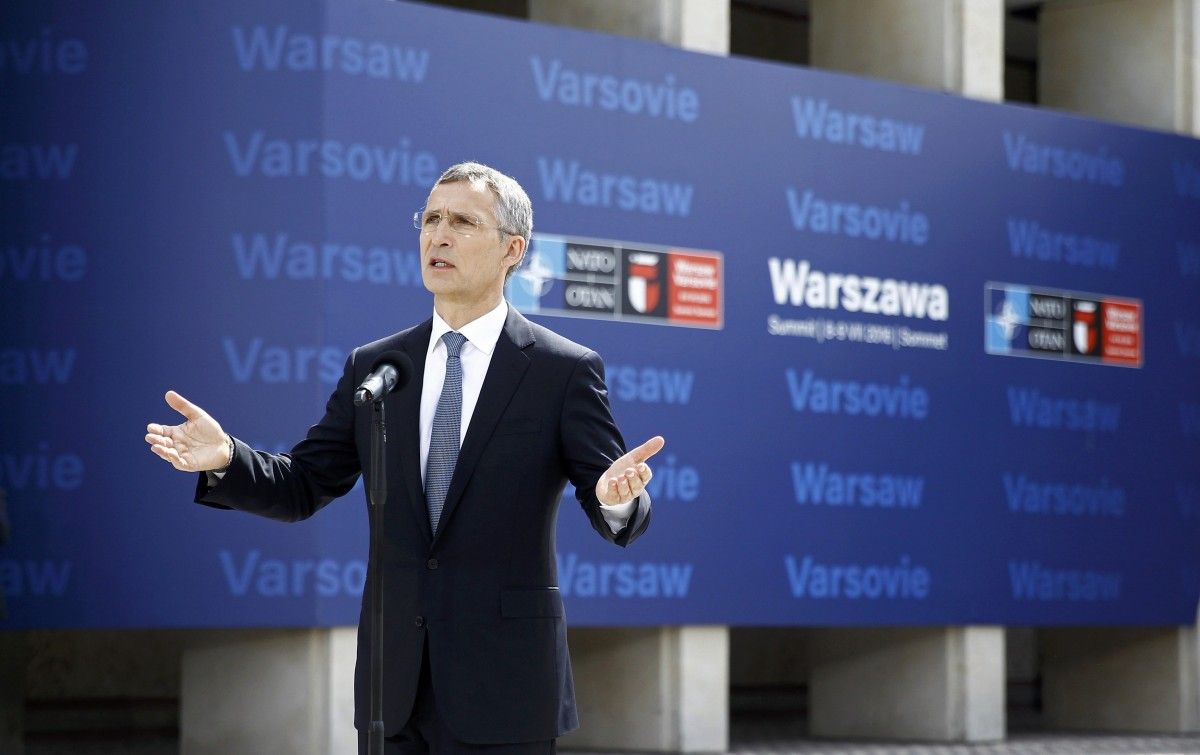 REUTERS
"We are increasing our military presence in the Baltic countries and Poland, but there is no doubt that is something we do as a response to what Russia did in Ukraine. No one talked about any military presence of the kind we now see in Poland and the Baltic countries before Ukraine, before the illegal annexation of Crimea. What we do is defensive, it is proportionate, and it's fully in line with our international commitments. And it is no way something that justifies any reactions from Russia. Because it is in all ways defensive measures from the NATO side," Stoltenberg said in his doorstep statement before the start of the NATO Summit in Warsaw, commenting on the remark of Russian journalists that it's NATO - not Russia - who looks aggressive.
Read alsoUkraine's acting envoy to NATO: "Ukraine is the only partner to enjoy separate summit. This speaks for itself""We have seen a more assertive Russia. We have seen a Russia which has been willing to use military force against sovereign nations in Europe. With aggressive actions against Ukraine, the illegal annexation of Crimea. And that's the reason, the main reason, why we are now increasing our military presence in the eastern part of the Alliance," he said.
If you see a spelling error on our site, select it and press Ctrl+Enter