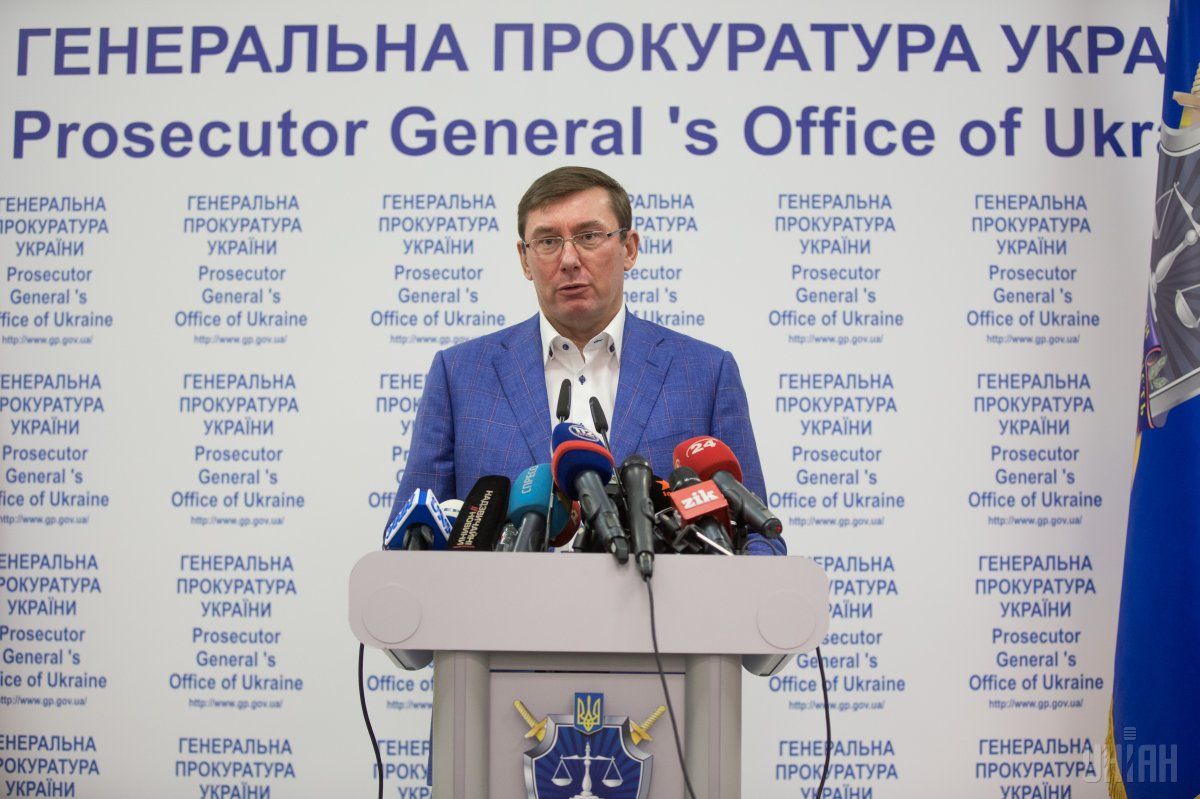 Photo from UNIAN
His announcement came after Ukraine completed a landmark anti-corruption reform on Sunday obliging tens of thousands of officials, all the way up to the president and prime minister, to declare their wealth in an online database, Reuters reports.
Although a Western-backed government came to power two years ago promising reform, corruption remains entrenched. Declarations of millions of dollars in cash, expensive Swiss watches and luxury cars have shocked many in a country where the average monthly salary is little over $200.
"The online declaration is not the end of the process, but only the beginning," Lutsenko told a briefing, adding more than half of the lawmakers in parliament had declared possession of more than $100,000 in cash.
The authorities will also look into the tax affairs of those who reported receiving gifts of over $10,000 or said they had over $100,000 in the bank, he said.
Read alsoTymoshenko's e-declaration: UAH 485,971 in bank, UAH 318,000 in hard cashLutsenko's family may not be immune from investigation. His wife, herself a lawmaker, declared owning $280,000 and EUR 50,000 in cash, as well as a smaller amount in the local hryvnia currency.
Read alsoPoroshenko's e-declaration includes over 100 firms, UAH 62 mln in income for 2015The declaration system - whose launch was a key condition for further loans from Western backers - is designed to move away from a culture that tacitly allowed bureaucrats to amass wealth through cronyism and graft.
Khatia Dekanoidze, the chief of Ukraine's under-resourced police force, said: "Frankly, if the police had 5 percent of what was declared, we'd be able to get new uniforms for everyone ... and have all our officers working in state-of-the-art buildings."
The anti-corruption agency has said it will verify the declarations, but with over 100,000 forms submitted, it is unclear how thorough the process can be.
Read alsoEU Delegation gives feedback on first e-declaration stage in UkraineOn Monday, European Council President Donald Tusk said he had spoken to President Petro Poroshenko to congratulate him on efforts to fight corruption. A senior official in Ukraine's presidential administration said the reform would trigger a "culture change" in the behavior of public sector workers.