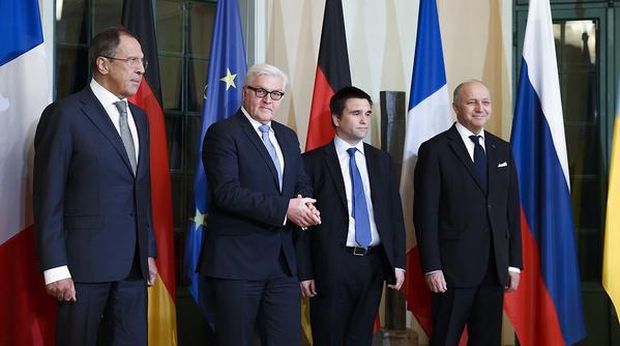 twitter.com/MFA_Ukraine
"We are discussing this date. Recently, I spoke with Frank Walter-Steinmeier. We have identified November 29 as a possible date. Various venues are being discussed. But, of course, it depends on what we can really show in terms of the outcome," he said.
According to Klimkin, it may be some progress in the area of security.
"Of course, a very important moment for me is the humanitarian area. We are working very closely with the ICRC so that it can get at least minimal access. I hope for progress to be reached in the coming days. But in general, we must strive to free the hostages, not only to set up access to the Red Cross," he said.
Read alsoRussian Foreign Ministry sees no consensus on "road map" on DonbasRegarding the "road map", Klimkin said he did not see progress in its coordination.
"So far, the Russian side is fighting off the essential security steps that should be implemented right now. These steps provide for the OSCE to actually control effectively the section of the Ukrainian-Russian border, which we have no control of at the moment, so that the OSCE could control the entire territory of Donbas and begin the disarmament steps ... And the third moment is the coordination of a mandate and agreement on the mission deployment plan, which is to ensure the elections. There is a discussion around these three questions. So far, there is no progress," the Foreign Minister said.