Le Pen's office reacts to possible ban on entry to Ukraine
After Ukraine indicated on Wednesday it would bar French presidential candidate Marine Le Pen from entering the country after comments she made that appeared to legitimize Russia's annexation of Crimea in 2014, her office dismissed the threat, saying she had no intention of visiting Ukraine, according to Reuters.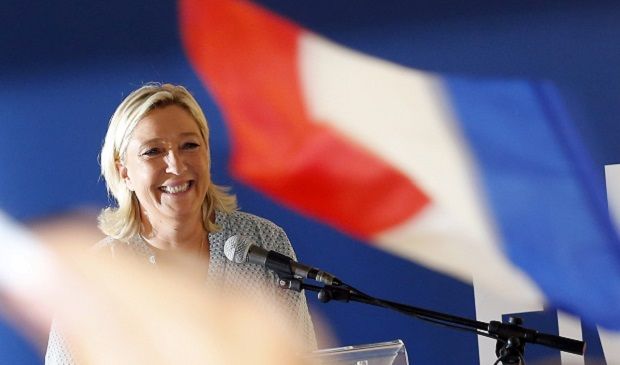 REUTERS
"Marine Le Pen had no intention of going there (to Ukraine) anyway. This issue will be solved via diplomatic channels when she becomes president of the (French) Republic," a spokesman for Le Pen said in an emailed response to Reuters.
Read alsoBan on entry for Le Pen after scandalous statement on Crimea: SBU reveals new detailsAs UNIAN reported earlier, Marine Le Pen, the National Front's presidential candidate, said on Tuesday that the annexation of the Ukrainian peninsula of Crimea by Russia was "not illegal", contrary to the position of the EU and U.S.
If you see a spelling error on our site, select it and press Ctrl+Enter