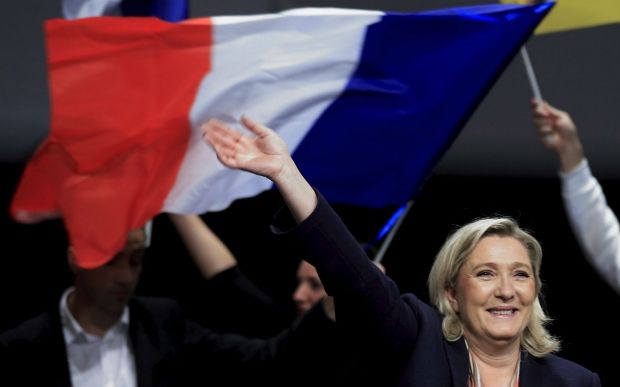 REUTERS
"Yes, after the referendum, which showed the people's consent to join Russia, I also recognize Crimea as part of Russia. Ukraine's ownership of Crimea was merely an administrative matter of the Soviet times, the peninsula has never been Ukrainian. I regret that the referendum organized to demonstrate the will of the people of the peninsula was not accepted by the international community and the United Nations," Russian newspaper Izvestia quoted Le Pen as saying.
Read alsoBan on entry for Le Pen after scandalous statement on Crimea: SBU reveals new detailsShe also added that she has "always called for a peaceful solution of the Ukrainian issue" and the EU "has a negative impact, exacerbating tensions and maintaining conflict."
As UNIAN reported earlier, Marine Le Pen, the National Front's presidential candidate, said on January 3 that the annexation of the Ukrainian peninsula of Crimea by Russia was "not illegal", contrary to the position of the EU and U.S.
"I do not believe that there was an illegal annexation: there was a referendum, the citizens of Crimea wanted to join Russia," she said.