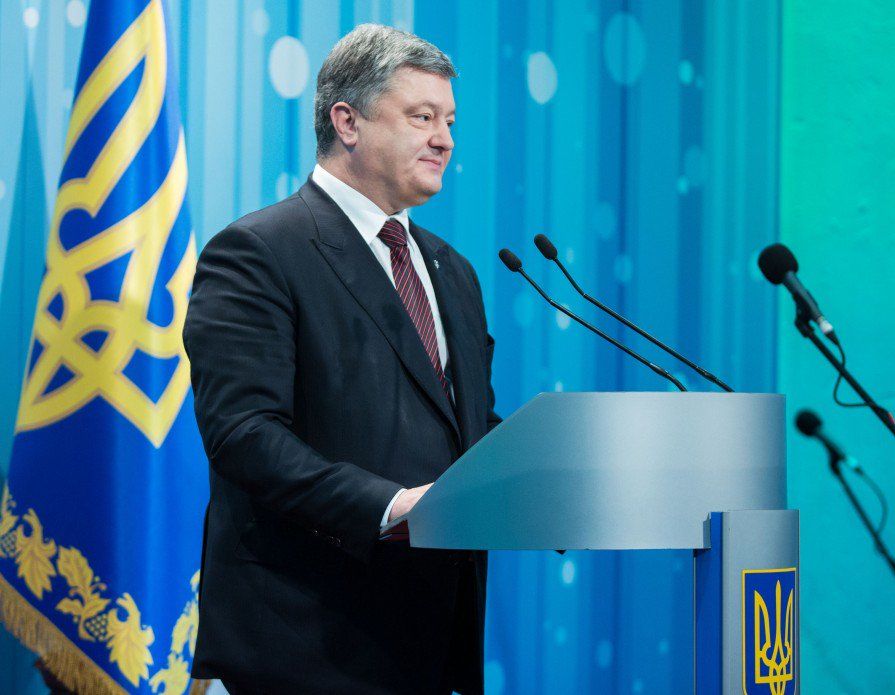 Photo from twitter.com/APUkraine
President Petro Poroshenko said Ukraine had enjoyed "very strong bilateral support" from the U.S. in recent years and is confident the new administration will maintain it. Poroshenko, who took power after his pro-Russian predecessor was ousted, said he was one of the first world leaders Trump called after his victory in November, Bloomberg wrote.
"We had quite a promising conversation," Poroshenko said Tuesday in an interview with Bloomberg Television at the World Economic Forum in Davos. "We agreed the date of my visit to Washington D.C. immediately after the inauguration and the agenda of our negotiations will be quite big."
Read alsoPoroshenko says meeting with Trump agreedUkraine has been on edge since Trump's election triumph, fearing a seemingly warm rapport with President Vladimir Putin will weaken support for sanctions put in place to restrain Russia's military adventures. With the U.S. president-elect having suggested he may review the penalties and could recognize the annexation of Crimea, the hryvnia has plunged 7.3% since his victory, the worst performance among eastern European currencies.
It's unclear what Trump's stance will be on Russia. Despite praising Putin, he's also accepted allegations from U.S. intelligence that Russia was responsible for hacking. Trump's pick for secretary of state – former Exxon Mobil Corp. boss Rex Tillerson, who's done business in Russia for years – has also called the country a "danger" to the U.S.
In his final official visit to Kyiv on Monday, outgoing Vice President Joe Biden called for sanctions against Russia to remain once Trump takes power on January 20. As well as political backing, the U.S. has provided $3 billion of loan guarantees and helped secure International Monetary Fund financing as the former Soviet economy grappled with a second revolution in a decade and a pro-Russian insurgency in its east.
Read alsoNBU explains excessive demand for foreign currencyUkraine's central bank is ready for any shift in U.S. ties and economic priorities.
"We consider possible change in U.S. policy toward Ukraine as one of the risks we'll take into consideration, along with others, while planning monetary policy," Deputy Governor Dmytro Sologub said Monday in an interview in Kyiv. One danger is that U.S. backing for Ukrainian reforms may wane, he said.
Poroshenko said his government had done everything required by the IMF to clear the fifth disbursement of financial aid in the coming weeks. Previous transfers were dogged by delays to economic overhauls and implementation of anti-corruption measures. The latest tranche, which had been due in November, was held up over approval of this year's budget.
"Ukraine by the end of 2016 had fulfilled everything we have in the memorandum," Poroshenko said. "I'm confident in very few, let's say weeks, we should have a board meeting and we should have this" money.