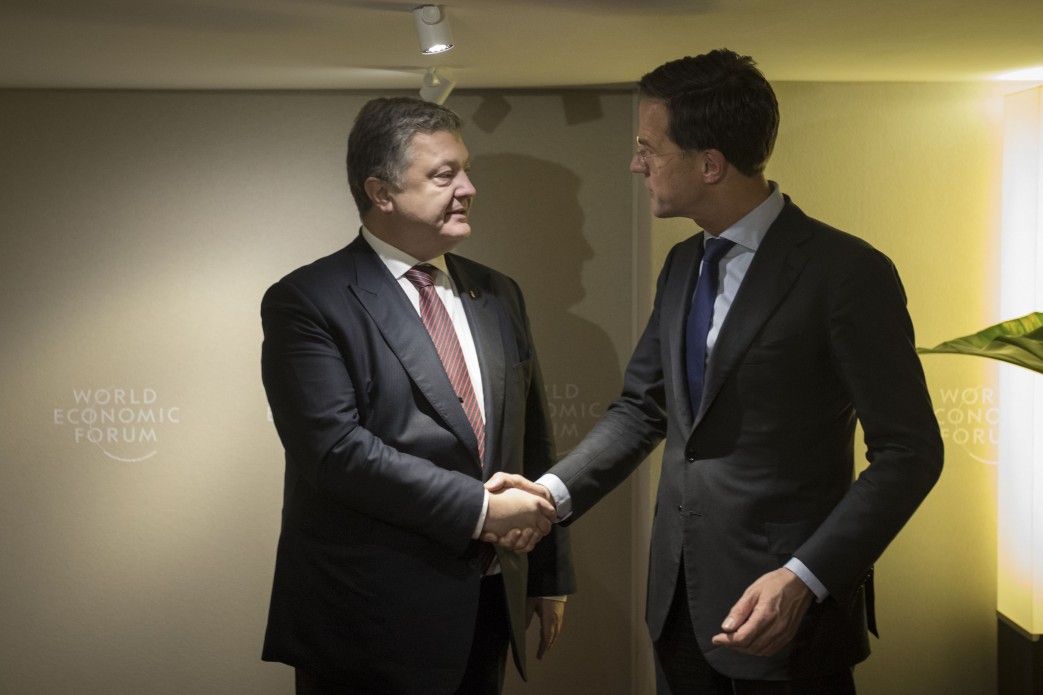 PM Rutte also stands for maintaining anti-Russia sanctions / president.gov.ua
Rutter also spoke for maintaining anti-Russia sanctions over Ukraine.
"The Prime Minister of the Netherlands reaffirmed support for Ukraine in the issue of the continuation of sanctions against Russia until full implementation of the Minsk agreements and restoration of Ukraine's territorial integrity, including Crimea, as well as immediate introduction of the EU visa-free regime for Ukrainians," the press service said.
Read alsoUkrainian leader on EU visa liberalization terms: "very few" weeksFurther, Poroshenko emphasized that the decision of the European Council made in December created prospects for the completion of the process of ratifying the Ukraine-EU Association Agreement by the Netherlands.
As UNIAN reported earlier, head of the EU Delegation to Ukraine Hugues Mingarelli said he expected a temporary visa waiver suspension mechanism to be officially approved by third countries in February-March 2017.
This is a precondition for interinstitutional talks between the European Commission, the Council of the European Union, and the European Parliament on scrapping short-term visas for Ukraine.
Ukrainian Deputy Foreign Minister for European integration Olena Zerkal said earlier that the Dutch government would table the EU-Ukraine Association Agreement in the Senate after March 15, 2017, for ratification.