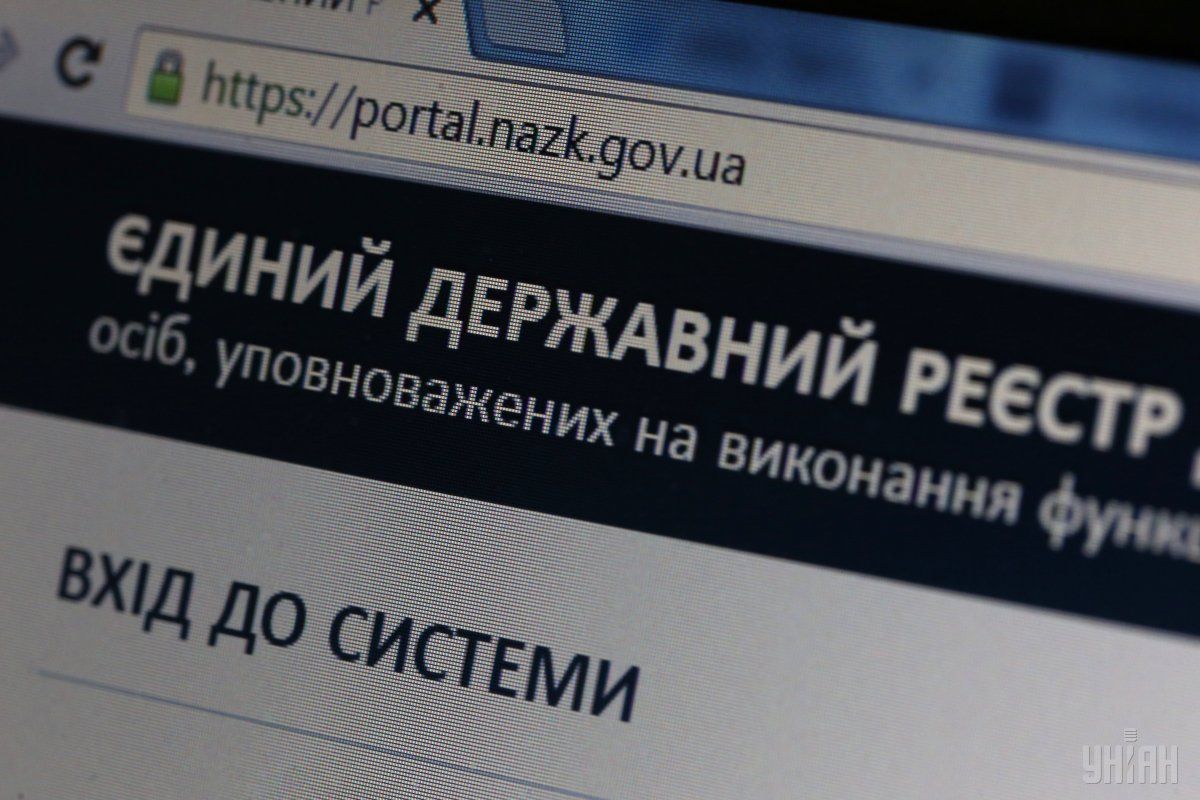 Photo from UNIAN
In particular, April 1, 2017, has been set as the deadline for e-declarations by individuals who hold posts that are determined by the Law of Ukraine on Prevention of Corruption as those that suggest responsibility or high responsibility. The officials that are made equivalent under the law to persons authorized to perform state functions or local government duties should also submit their asset declarations by that date.
Read alsoPoroshenko signs 2017 budget with doubled minimum wages"The minimum wage set from January 1, 2016 (UAH 1,378, or about US$50) is applicable to sums to be mentioned in the 2016 declarations. What is more, starting from January 1, 2017, declarants must report to the NACP about significant changes in their property status if their income or acquired property exceeds the amount of 50 living wages (or UAH 80,000, or nearly $2,860 as of January 1, 2017) set for employable persons as of January 1 of the respective year," the agency said.
Radetsky also said that the groups of officials subject to e-declaration had been amended after the Law of Ukraine on the Higher Council of Justice, which introduced changes to the Law of Ukraine on Prevention of Corruption, had become effective.
In particular, the new law exempts the following groups of declarants from submitting their e-declarations: these are officials of institutions, agencies and organizations whose core activity is social services, social and professional rehabilitation of adults and children with disabilities, social protection of war veterans and participants in the Anti-Terrorist Operation. E-declarations should also not be submitted by officials of health organizations except for managers of health institutions of the national, regional, district, city (cities of regional importance, Kyiv and Sevastopol) levels. What is more, officials of educational institutions, except for heads of higher education institutions and their deputies, are also not required to disclose their income.
Read alsoHalf of Rada members' e-declarations analyzed, 53 sent to anti-graft agencyEmployees in the sphere of science, except for those who occupy high-ranking posts, as well as those in culture and arts, and sports sectors are also exempt from e-declaration.
As UNIAN reported earlier, the first round of the submission of e-declarations ended on October 30, 2016. Assets declarations were filed by officials who hold important and highly important positions, including those in central and local governments.