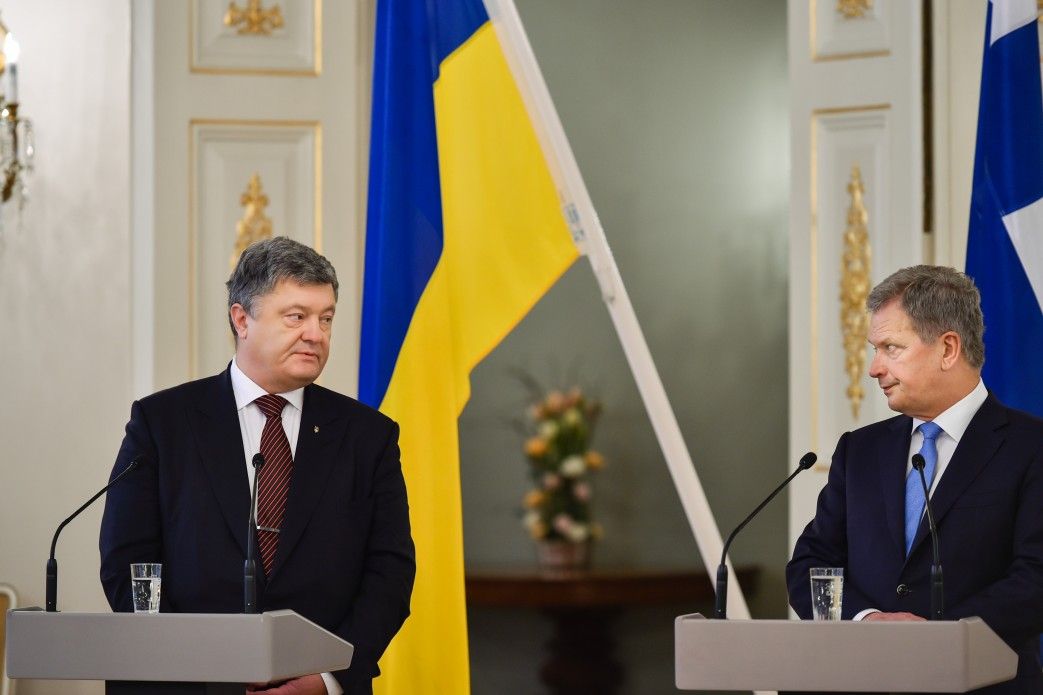 president.gov.ua
"Russia has been staging cyber attacks not only against Ukraine, and this has been confirmed. We have a very strong cyber division, so Ukraine is able to unleash a counterattack. But Ukraine is not the only target of the cyber attacks: all European countries and the United States are the objects of cyber attacks, and this is an element of hybrid warfare," he said at a joint press conference with President of Finland Sauli Niinisto in Helsinki on Tuesday.
Read alsoStoltenberg warns of spike in cyber attacks on NATOAlso, the Ukrainian president says he believes that the international community should create a new structure to address global security.
"We must be fully prepared for such challenges from the Russian Federation, as the entire global security has changed after the illegal annexation of Crimea – it [security] is based on the UN Charter, but one of the UN member states violates these laws. So we should come up with an idea of a new structure for global security, new principles of global safety," he added.
As UNIAN reported earlier, Poroshenko announced in late December that about 6,500 planned cyber attacks on government agencies' websites and state information portals had been recorded in the two previous months.
"We are dealing with the global security challenge Russia poses to the entire Euro-Atlantic community," Poroshenko said.