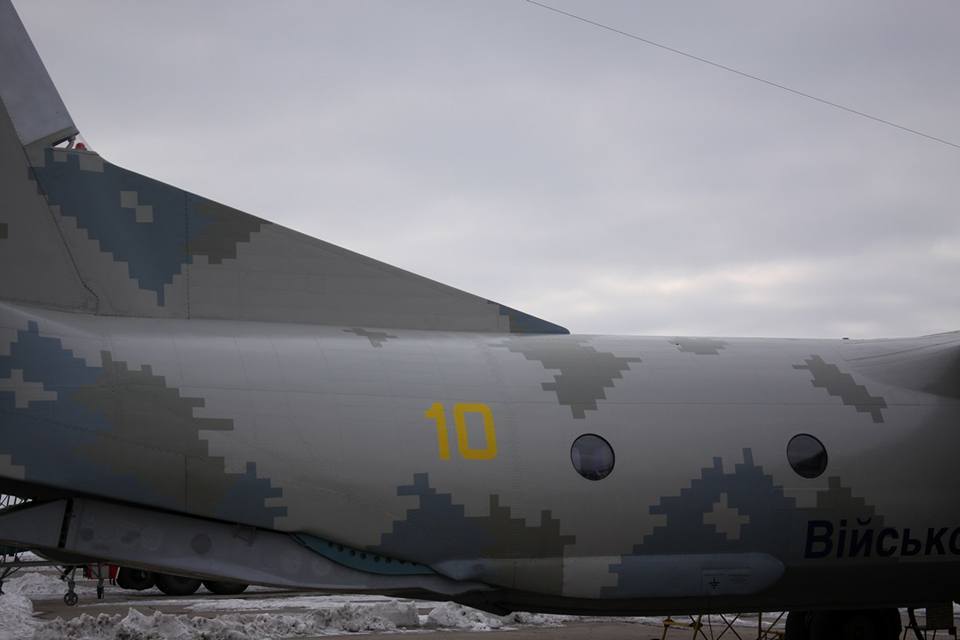 Photo from facebook.com/svyatoslav.tsegolko
"It happened in the area of the Odeske gas field, from the drilling rigs previously seized by Russia. The crew members were not injured. The details will be provided by the Ministry of Defense," Tsegolko wrote on Facebook on Wednesday.
Defense Minister Stepan Poltorak in turn wrote on his Facebook page that the plane had been damaged by shooting but "the An-26 continued carrying out its flight."
"An An-26 transport aircraft belonging to the Navy of the Armed Forces of Ukraine was attacked from the drilling rigs previously seized by the Russian Federation, with the use of small arms during a training flight near the Odeske gas field in the exclusive (maritime) economic zone of Ukraine today, February 1, 2017," he wrote.
Read alsoPGO gets evidence of Russia using Ukraine's drilling platforms in Black SeaIn addition, he said, the crew detected and registered the operation of a Russian radar station in active mode, which is usually used for missile guidance of air defense systems.
"After the aircraft returned to the airfield, its visual inspection revealed a three-centimeter bullet hole caused by firing from small arms," he added.