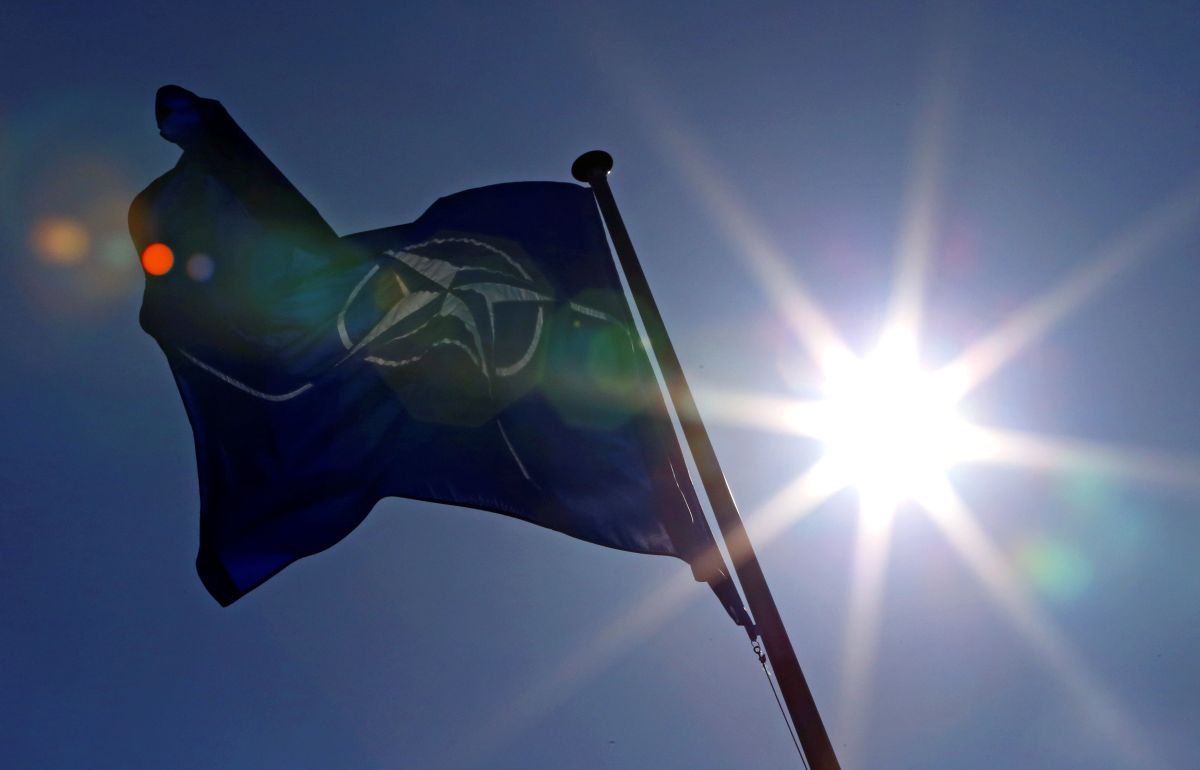 REUTERS
NATO had considered meeting with Ukraine to discuss the possibility that debris or an errant interceptor could fall on their territory if the alliance's missile-defense system were used, the WSJ said.
The decision not to meet with Ukraine comes as the alliance is at an awkward moment with Russia. NATO is beginning to build up its deterrent force on Russia's border—the first German forces set out on Tuesday—even as President Donald Trump looks to build relations with Russian President Vladimir Putin.
Inside the alliance, diplomats are discussing ways to expand dialogue with Russia, with some officials expecting that Mr. Trump may seek to have the alliance cooperate more with Moscow.
Read alsoKremlin: Escalation in Donbas "reason to restart" Russia-U.S. cooperationBut an escalation of fighting in eastern Ukraine is complicating efforts in Brussels and Washington to recalibrate relations with Russia.
Some diplomats said a cautious approach to discussing missile defense with Ukraine makes sense if the alliance wants to avoid further undermining relations with Russia. But other allies worry that the alliance risks inadvertently signaling that its resolve to help partners such as Ukraine may waver.
A NATO diplomat said the decision didn't close off future discussions with Ukraine. But the alliance is moving carefully, given Russia's history of using any development in the missile-defense system to stoke controversy, officials said.
"There is some political sensitivity in the engagement of Ukraine because obviously that could fuel an overreaction by the Russians," the diplomat said.
NATO plans to use its missile-defense system to only defend allied nations and doesn't intend to intercept missiles headed to Ukraine, allied officials said. But should the alliance fire a ground-based interceptor in Romania, debris from the intercept could land in Ukraine, or, in the event of a miss, the interceptor could strike Ukrainian territory.
Read alsoUkraine seizes Iran-bound plane 'carrying missiles' – Al ArabiyaThe system is designed to intercept ballistic missiles fired from Iran, which, U.S. officials said, recently conducted a new test.
The missile-defense system—which consists of radar and interceptors in Romania as well at sea—came under full alliance control last year.
NATO officials have long insisted the system is neither designed for nor capable of shooting down Russia's numerous and sophisticated nuclear missiles.
But Moscow has viewed such assertions with deep suspicion and long called on NATO to agree to limits to its missile shield—agreements rejected in Washington and Brussels.
It is technically possible for the NATO system to intercept some missiles headed toward Ukraine or other non-alliance countries.
Because the current system has limited numbers of interceptors, NATO would intercept only missiles that were heading toward alliance territory, and only if they were likely to hit a population center or military command post, NATO officials said.
Read alsoNATO aware of danger posed by Russia for Europe – MuzhenkoStill an intercept could occur over a neighboring country or debris from an interception could fall outside alliance territory. There is also a possibility if an interceptor misses it could land on the territory of a neighbor, according to officials.
As a result, NATO has been holding talks with partner countries about the missile-defense system.
NATO had considered extending those conversations to Ukraine, but French officials raised concerns that the conversations could complicate relations with Moscow, Western officials said.
Officials familiar with the internal NATO discussions said relations with Moscow were at a sensitive point and reaching out to Ukraine on missile defense could easily be misunderstood.
A French diplomatic official declined to comment, as did Ukrainian and Russian representatives to NATO.