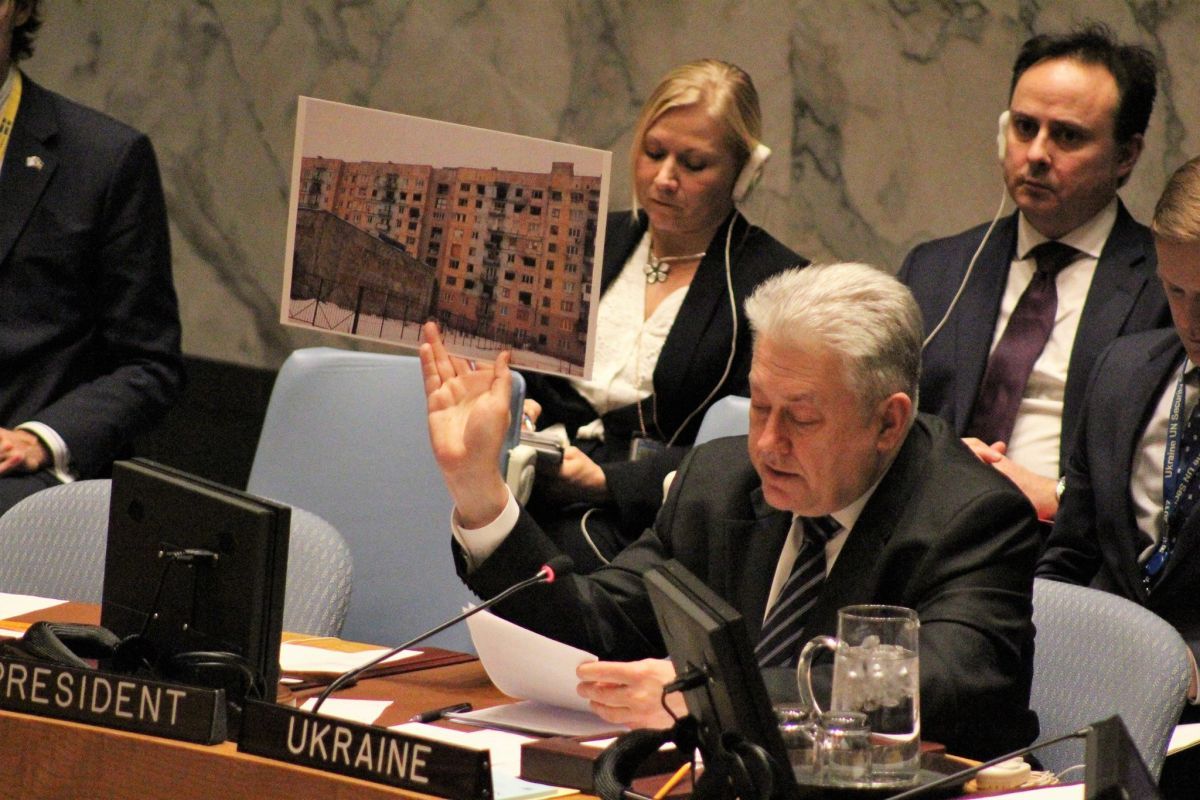 Photo from facebook.com/UKRinUN
"We've sought a serious dialogue, but Russia is living in a parallel universe created by propaganda. And this parallel universe gets even more twisted when Churkin narrates the story of Crimea," Yelchenko said during a UN Security Council session on Donbas on Thursday, February 2.
Churkin started his speech at the UNSC session with congratulating U.S. Ambassador to the UN Nikki Haley on her appointment and reiterating that it was the "people of Crimea" who decided on the peninsula's future. He also accused Kyiv of provoking clashes in the east of Ukraine.
"Today is Groundhog Day, and the Russian side is now parroting what has been said at the meeting of the [Trilateral] Contact Group [on the settlement of the Donbas crisis]," he said.
Russia now dares demagogy and "frivolous interpretations" of what has been happening in eastern Ukraine.
"It's not President [Petro] Poroshenko who supplies weapons to terrorists. It's the Russian weapons that kill Ukrainians and Russian mercenaries who come to the east of Ukraine to earn money by killing," Yelchenko said.
In his words, an enemy gun spotter, who has been captured near Avdiyivka, has already witnessed that Russian commanders had ordered to seize the town by the end of the previous week, but that had not happened.
Read alsoNew attack on Avdiyivka: School, heating points under fire; 2 killed, 1 wounded – ZhebrivskyYelchenko also announced that Avdiyivka was under attack by the Russian occupation forces while he was addressing the UN Security Council on Thursday.
What is more, he did not rule out possible acts of provocation in the occupied city of Donetsk aimed to discredit the Ukrainian Armed Forces of Ukraine, as there had been reports that the occupiers had launched the evacuation of civilians from some districts in the city.