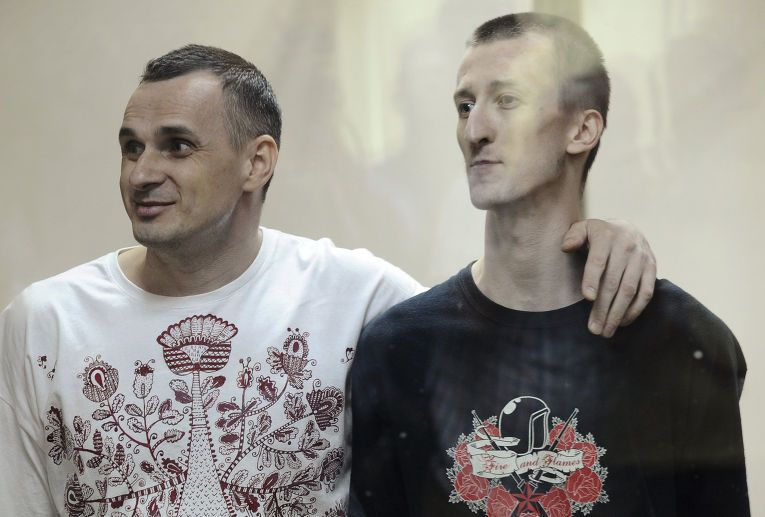 REUTERS
"This 'citizenship' was forcibly imposed on all residents of Crimea along with the annexation of the peninsula. Both these actions by Russia are null and void under international law," he wrote on Facebook.
Read alsoPoroshenko calls "farce" Russian trial of Karpiuk, KlykhPetukhov also assured that Ukraine would seek the return of such political prisoners via international organizations that could influence Russia as well as through lawsuits lodged with the European Court of Human Rights.
UNIAN memo. In the spring of 2014, Russia's FSB Security Service detained Ukrainian filmmaker Oleh Sentsov and activist Oleksandr Kolchenko in Crimea. Then they were transported to Russia and tried on trumped-up charges of organizing terrorist attacks and committing arson of political parties' offices in the peninsula.
Both political prisoners pleaded not guilty. In December 2014, the Russian Prosecutor General's Office stated that Sentsov and Kolchenko are citizens of the Russian Federation, since they did not apply for another citizenship after the annexation of the peninsula.
The Ukrainian Justice Ministry has requested that Russia extradite Sentsov and Kolchenko as citizens of Ukraine, but Russia declined the request.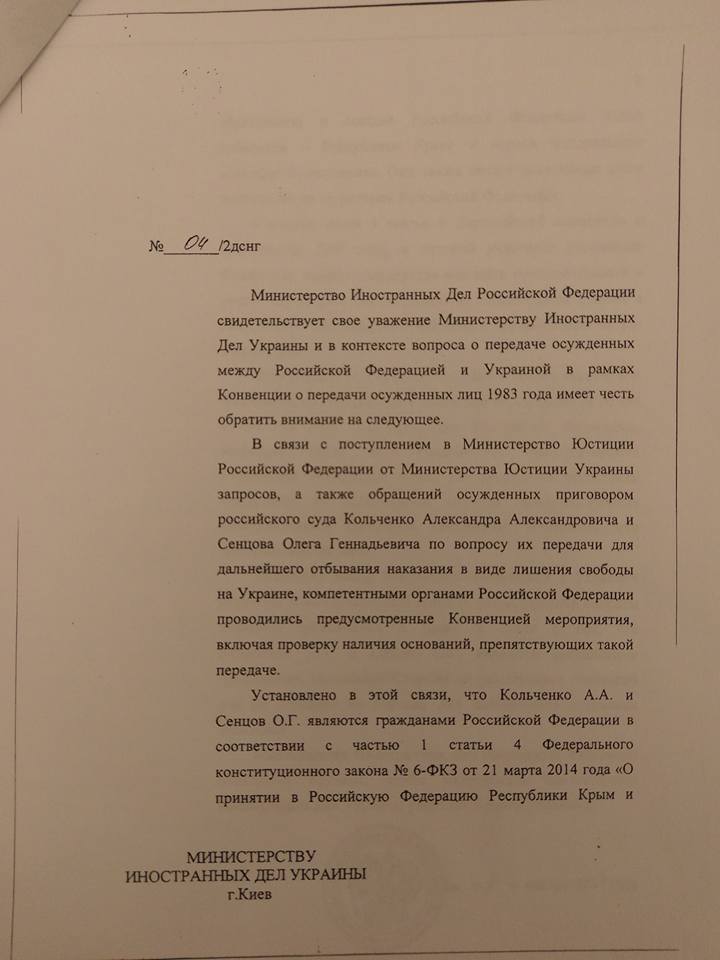 facebook.com/sergiy.petukhov