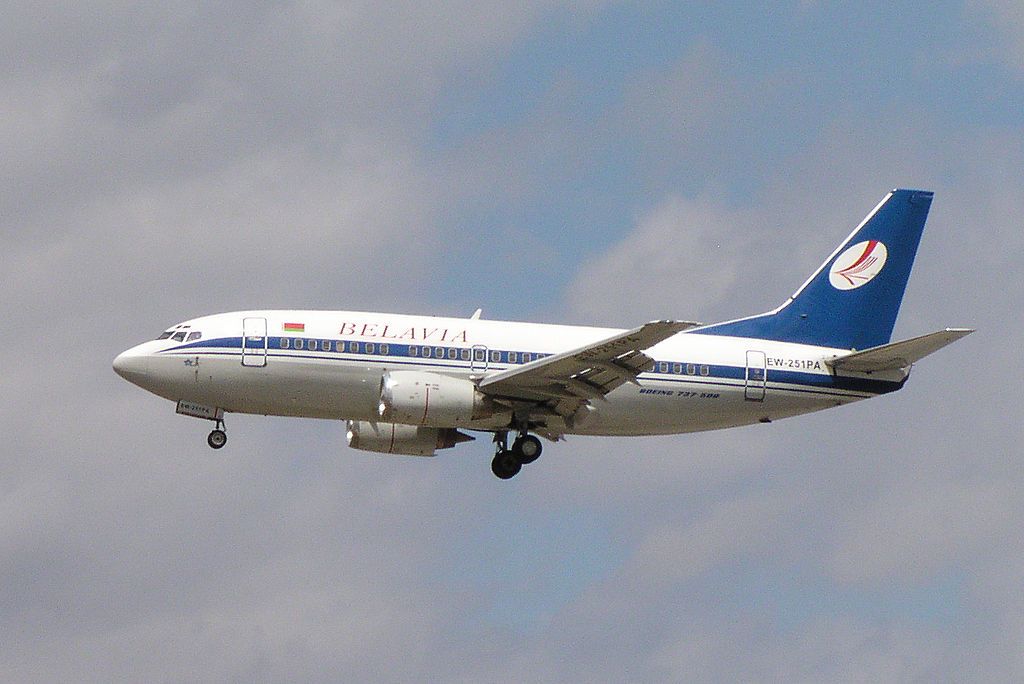 wikipedia.org
"This issue is resolved in a mutually beneficial understanding of the two sides. The problem is settled, the compensation mechanism was found in line with the legislation of Ukraine and Belarus. As for the amount that we have requested from the Ukrainian side, we've found a compensation option, we're fully satisfied," he stressed.
Gusarov explained that the conflict had been resolved through a Service Level Agreement with the Ukrainian State Air Traffic Services Enterprise (UkSATSE). "The issue has been resolved under this agreement," he said.
Read alsoUkraine refuses to pay compensation for Belavia plane's return - mediaAs reported earlier, the SBU on October 21, 2016, ordered a Belavia passenger plane heading from Kyiv's Zhuliany airport for Minsk to make a U-turn.
The Ukrainian side was reported to be threatening the Belarusian aircraft with scrambling jet fighters, but the SBU denied the involvement.
It was later revealed that the SBU's man of interest was an Armenian citizen Armen Martirosyan, who lives in Moscow, working for Russian propaganda media outlets. Known as a stern critic of the Euromaidan revolution, Martirosyan claimed he would sue the Ukrainian side for being taken off the plane.
The SBU reportedly searched Martirosyan before letting him board another plane to Minsk.
The Belarusian Foreign Ministry summoned the Ukrainian ambassador and instructed Ambassador of Belarus to Ukraine Igor Sokol to deliver a protest note to the Ukrainian Foreign Ministry.
Belavia said it expected that Ukraine would cover costs for the forced return of the aircraft.