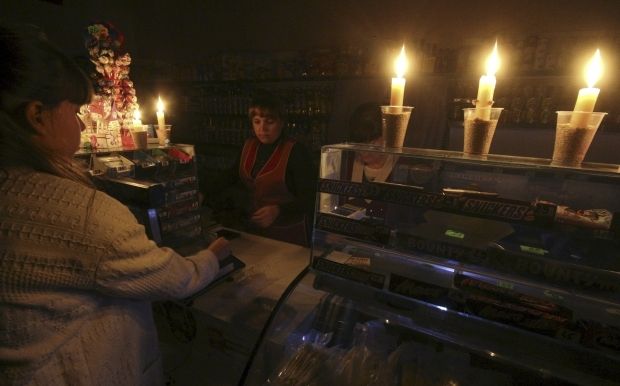 REUTERS
"I know, when the electricity supplies were cut off, [Russia's] envoys came here. It has never been reported in the press. Avakov called me and said: "You know, they went to [prime minister at the time Arseniy] Yatsenyuk. Russian officials offer us to forgive $1 billion of Yanukovych's debt if we restore power supplies. What do you think about it?"
Read alsoConflict at administrative border with Crimea: Ukrainian army comments on reported "seizure" of Crimean Tatar battalion's baseIn turn, Dzhemilev said: "We do not bargain our homeland. Whatever they offer, we will not restore supplies."
The blockade hit them hard, according to Dzhemilev, as it made the peninsula's maintenance much more costly.
As UNIAN reported earlier, before the start of the Russian occupation of Crimea in 2014, Russian President Vladimir Putin had a telephone conversation with one of the leaders of the Crimean Tatar people Mustafa Dzhemilev, assuring him that Moscow would protect the rights of Crimean Tatars.