Ukraine, Moldova agree on joint control on border-crossing points
Ukrainian President Petro Poroshenko has announced that Ukraine and Moldova have agreed on joint control on the border crossing points, according to the presidential press service.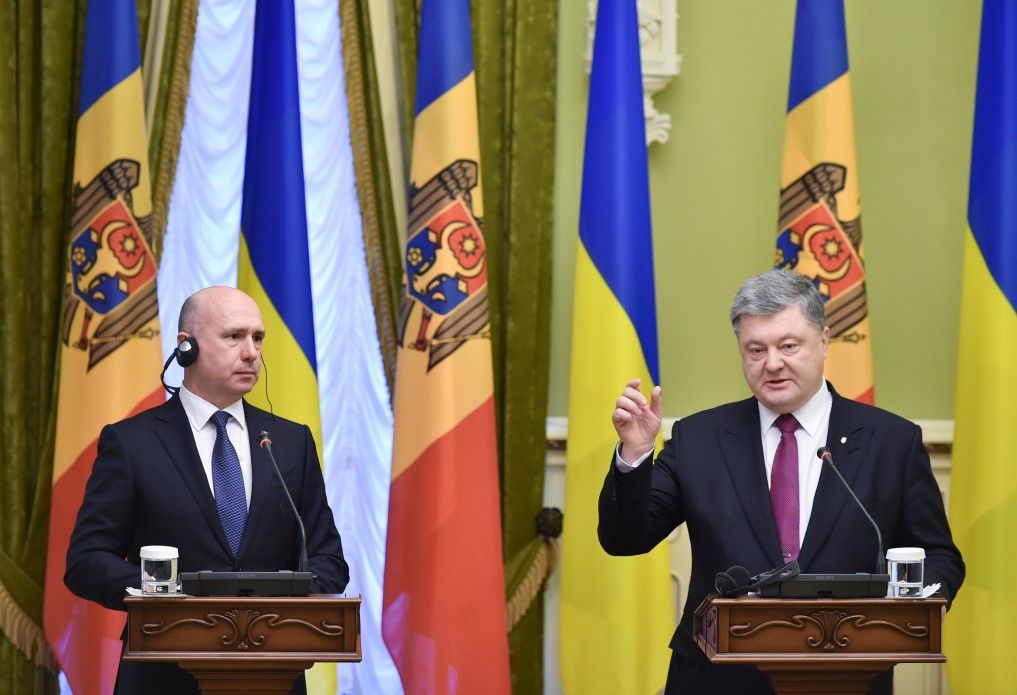 "We've agreed on the steps that will ensure joint control on the Ukraine-Moldova border-crossing points aimed to simplify the procedure of crossing the border for Ukrainian and Moldovan citizens," he said at a joint press conference with Prime Minister of Moldova Pavel Filip in Kyiv on Monday.
This concerns Palanca-Mayaky-Udobne border crossing point and the introduction of a "revolutionary joint control" system in Kuchurhan, Poroshenko said.
Dodon sworn in as Moldova's president promising unity and neutralityHe also informed that European funds would be involved in the improvement of the border crossing points.
In addition, Poroshenko stressed the need for completing demarcation of the Ukraine-Moldova border, including the area of Transnistria.
Prime Minister Filip in turn said that the project of joint control on the Ukraine-Moldova border in the area of Palanca and other areas was being implemented successfully. He also informed that the improvement of cross-border infrastructure and bringing it in compliance with European standards would be accelerated.
If you notice a spelling error, please highlight it with your mouse and press Ctrl+Enter