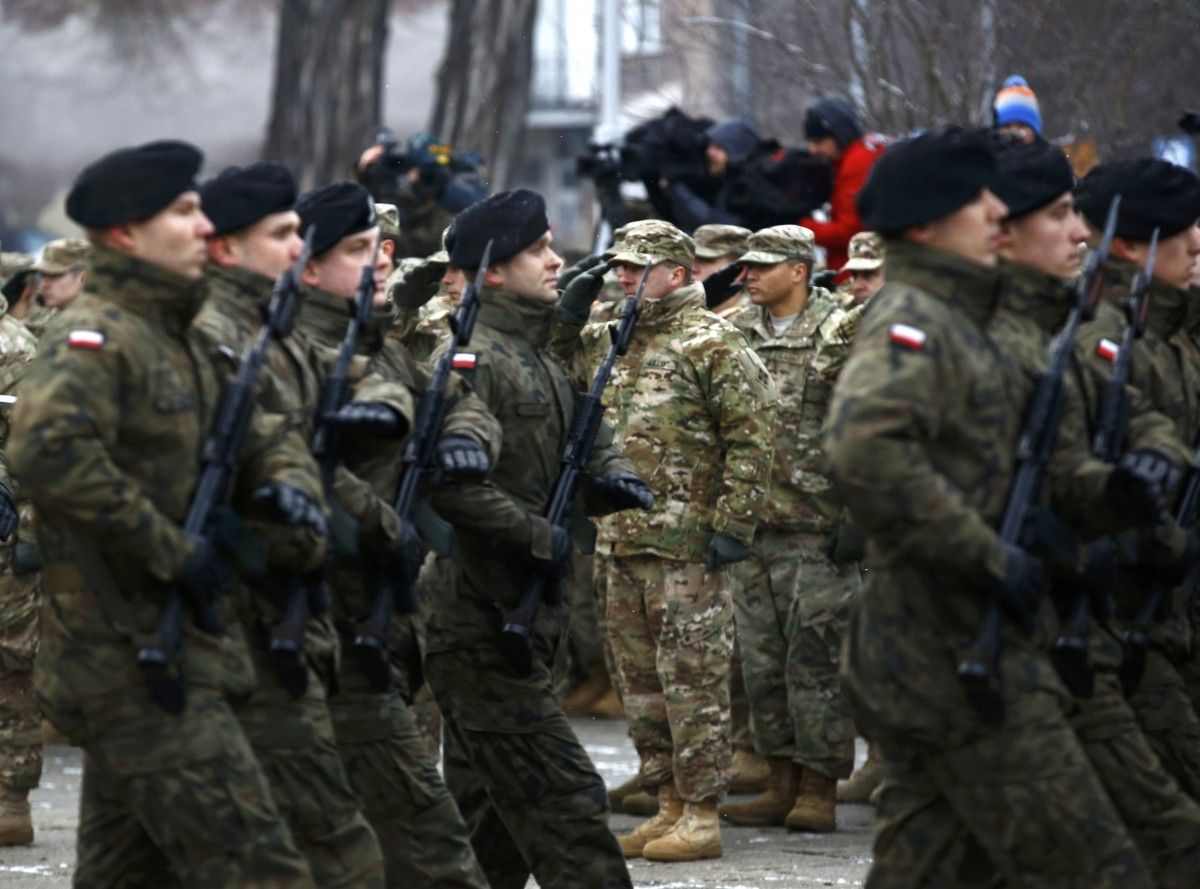 REUTERS
"In response to Russia's aggressive actions against Ukraine, NATO is deploying four robust multinational battle groups to Lithuania, Estonia, Latvia and Poland. German and Belgian troops are already arriving in Lithuania. Sending a clear message: NATO Allies stand united and an attack on any of us would be met by forces from across the Alliance," he said at a joint press conference with Lithuanian Prime Minister Saulius Skvernelis in Brussels on Tuesday, February 14.
"We discussed the progress of the deployment and I expect all four battalions to be fully operational by June," he said.
He also expressed confidence that the United States would stay committed to NATO, to the transatlantic bond but also to the sovereignty and the territorial integrity of all European states including Ukraine.
"And I'm looking forward to welcoming the Secretary of Defense, Secretary [James] Mattis, here tomorrow and the reason why NATO now is increasing its military presence in the eastern part of the alliance is the aggressive actions against Ukraine by Russia, illegally annexing Crimea and destabilizing eastern Ukraine," he said.
Read alsoEU envoys back keeping sanctions against Russia over UkraineHe also said he had seen that in the United Nations the United States had expressed strong support for Ukraine and also support for the economic sanctions.
"I have spoken to President Trump twice and the message has been that he is very committed to NATO, that he would like to see more defense spending but also that he is supportive of the NATO dual track approach to Russia. Meaning that as long as we are strong, as long as we invest in our defense and our deterrence we can also engage in a political dialogue with Russia," he said.
"So I don't see any contradiction between being in favor of dialogue with Russia, having open channels with Russia, meeting Russians and exploring how we can avoid tensions to increase and exploring how we can strive for a more cooperative relationship and at the same time being committed to NATO and to our collective security. That's the NATO position and that's also the position that President Trump has conveyed to me in my conversations with him," he added.
As UNIAN reported earlier, Stoltenberg in October 2016 listed NATO member states that would participate in multinational battalions designed to strengthen the Alliance's presence on the eastern flank and in the Black Sea region.
"Earlier this year, Canada, Germany, the United Kingdom and the United States each committed to lead a multinational battalion in the eastern part of the Alliance. I am proud to announce that many other Allies confirmed contributions to these forces today. Albania, Italy, Poland and Slovenia will contribute to the Canadian-led battalion in Latvia. Belgium, Croatia, France, Luxembourg, Netherlands, and Norway will join the German-led battalion in Lithuania. Denmark and France will contribute to the UK-led battalion in Estonia. And Romania and the United Kingdom will join the U.S.-led battalion in Poland," he said after a meeting of the North Atlantic Council at the level of NATO Defense Ministers in Brussels on Wednesday, October 26.