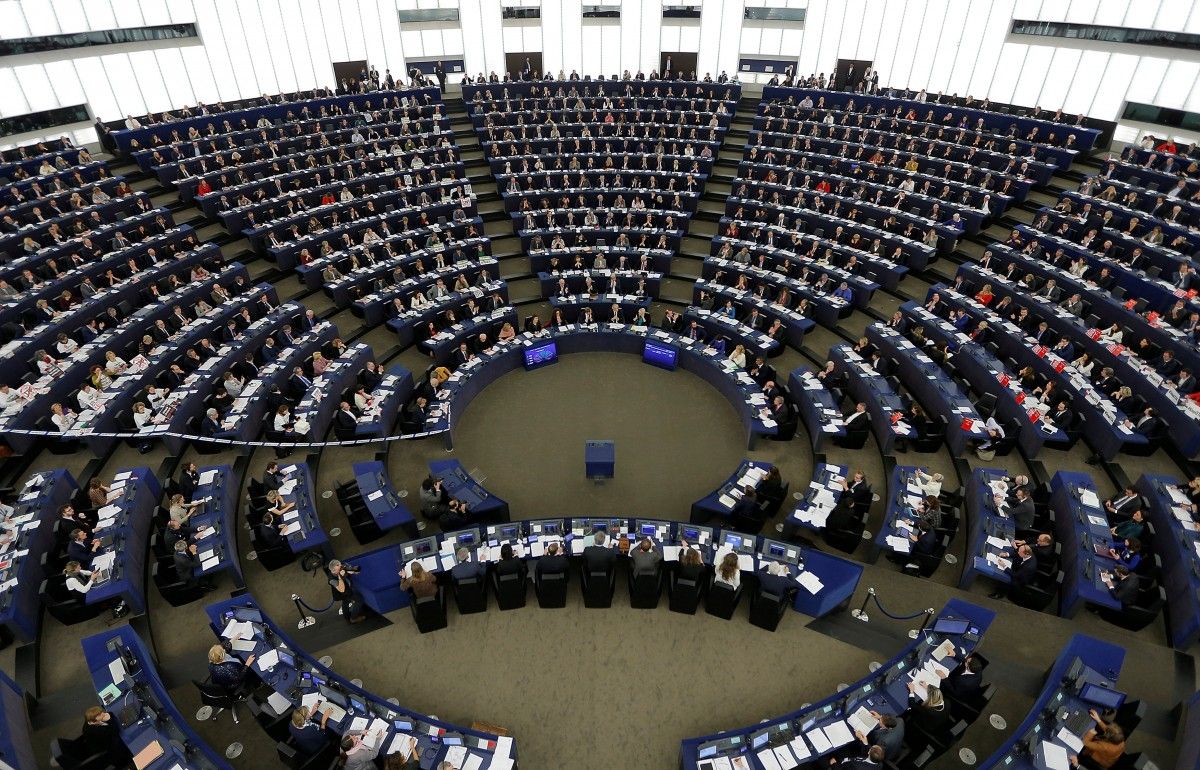 REUTERS
Such motions were articulated in a joint draft resolution titled "The Ukrainian Prisoners in Russia and the Situation in Crimea (2017/2596(RSP))," which was prepared by all the EP's political groups.
The document will be put to the vote on Thursday, March 16.
Read alsoU.S. reports on human rights problems in Ukraine over conflict in DonbasThe EP "requests that the possibility be explored of establishing an international format for negotiations discussing the de-occupation of Crimea, with the participation of the EU and which would be based on international humanitarian law, human rights and international principles," the document said.
The EP also calls for further restrictive measures to be imposed on individuals responsible for gross human rights violations, including the freezing of their assets in EU banks.
The EP "urges the Council to find ways to support Ukraine at the ICJ [the International Court of Justice in The Hague] in the case to hold the Russian Federation accountable for its support for terrorism in the east of Ukraine and acts of discrimination against ethnic Ukrainians and Crimean Tatars in occupied Crimea," it said.
Read alsoPoroshenko: Ukraine to outlaw plants "nationalized" by self-proclaimed republicsThe EP also calls on all sides to fully implement the provisions of the Minsk Agreements, including "the end of military activities in Donbas and the exchange of hostages, and to release and return all captives without further delay; recalls the particular responsibility of the Russian Government in this respect."