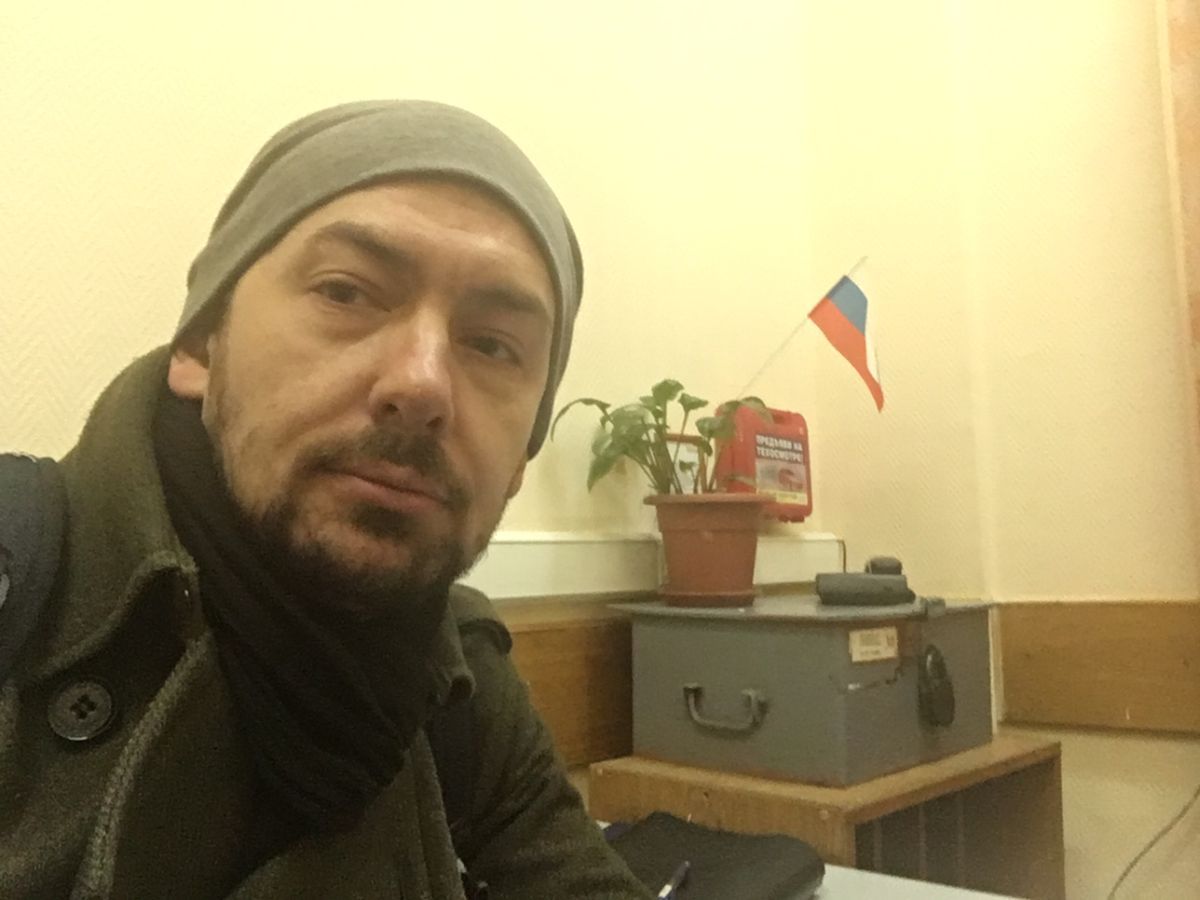 Photo from UNIAN
Correspondents of UNIAN news agency Roman Tsymbaliuk and Mykyta Borodin (cameraman) were detained by officers by the employees of the Moscow State University police station as the two Ukrainians were recording an interview with a University's graduate student.
Despite the fact that both Tsymbaliuk and Borodin are accredited with the Russian Foreign Ministry in the manner established by the Russian legislation, police officers prevented our journalists from fulfilling their professional duties, seized their documents and detained these citizens of Ukraine without any legal grounds.
Read alsoMagic coal mines and Russian vow of silenceUNIAN calls on the law enforcement bodies of the Russian Federation to act within the framework of Russian legal field and the Russian Constitution, and to stop illegal actions against our employees.
As UNIAN reported earlier, a Ukrainian journalist, UNIAN correspondent Roman Tsymbaliuk was detained in Moscow along with his interviewee, a graduate student who earlier flew a Ukrainian flag over the Moscow State University dorm. Russian law enforcers seized Tsymbaliuk's documents.