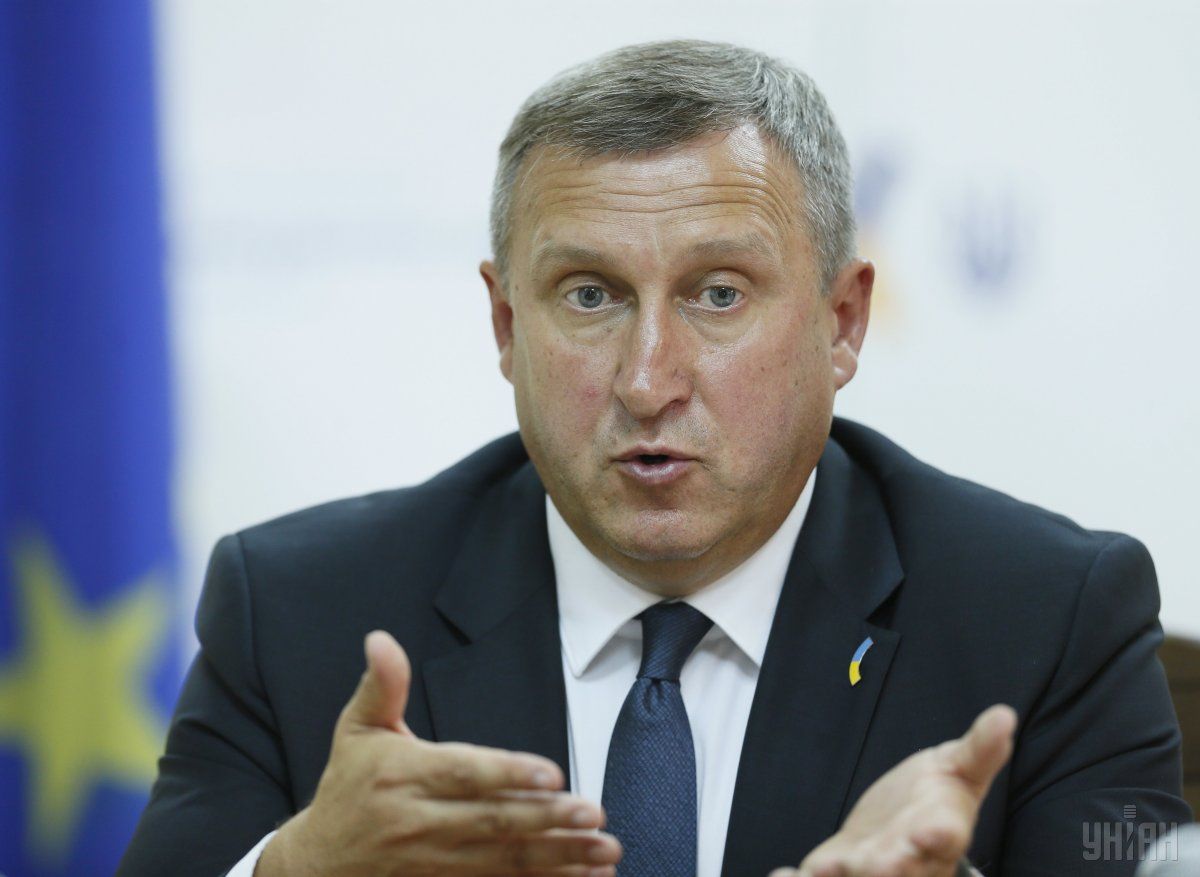 Deshchytsia says an investigation into the case has already started / Photo from UNIAN
This is an attack on Poland's Consulate General in Lutsk, but at the same time it is an attack on Polish-Ukrainian relations, which have been developing very well. Apparently, vandalizing monuments wasn't enough – this did not help to drive a wedge between Ukrainians and Poles, and now we see a new phase of attacks on the consulates and diplomatic relations," the ambassador told journalists on arrival at the Polish Foreign Ministry's building where he was invited in connection with the incident, RMF24 reported.
An investigation into the case has been launched already, he said.
"The parties that are not interested in good Polish-Ukrainian relations are behind the attack. Undoubtedly, it's Russia," Deshchytsia concluded.
Read alsoAll Polish consulates in Ukraine closed to visitors Wednesday following Lutsk incidentAs UNIAN reported earlier, there was an explosion on the fourth floor of the building of Poland's Consulate General in Lutsk in the early hours of March 29.
The SBU Security Service of Ukraine said that a shot from an RPG-26 grenade launcher had reportedly caused the damage. No victims were reported. The SBU is probing several theories behind the incident, including a terrorist attack. "Only one side benefits from provocations against the Republic of Poland, which happen from time to time in Ukraine – this is the Russian Federation whose 'pattern' is seen from afar," the agency said.
Ukrainian President Petro Poroshenko instructed law enforcement agencies to urgently take all measures to investigate into the attack on Poland's Consulate General. He also ordered to beef up security at foreign diplomatic offices to prevent further provocations.
"It has just become known that the special services have already traced the terrorists – there is a lead, but details are not disclosed in the interests of the investigation," the television news service TSN reported on Wednesday.
Poroshenko also had a telephone call with his Polish counterpart Andrzej Duda during which he suggested that Polish specialists be involved in the investigation of the attack on the Consulate General in Lutsk. Both leaders agreed that the friendly Polish-Ukrainian relations should not be affected by any provocation.
Ukrainian Foreign Minister Pavlo Klimkin, in turn, expressed his indignation at the provocation against Poland's Consulate General. "It's a mean act committed by those who stand against our friendship with the Republic of Poland. We are doing our best to have the guilty punished," he stressed.
Meanwhile, Polish prosecutors have started their own investigation into the incident, Radio Poland said.