Ukraine spy agency 'may have seen planting of bomb that killed journalist' – media (Video)
A new documentary film alleges that Ukraine's spy agency may have witnessed the planting of a car bomb that killed Pavel Sheremet, a prominent journalist from Belarus, in Kyiv last July, according to The Guardian.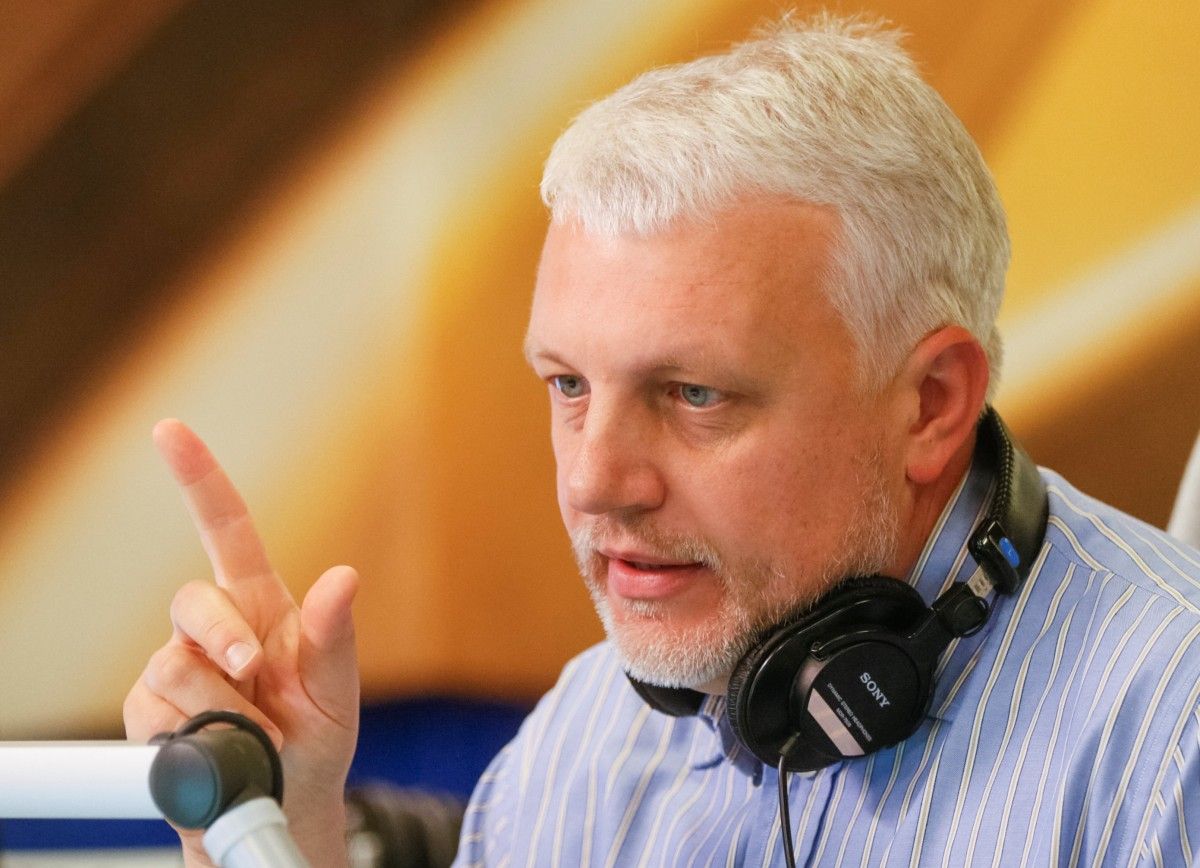 Pavel Sheremet / REUTERS
The film, Killing Pavel, suggests that an agent working for Ukraine's intelligence services was present when the explosive device was hidden under the journalist's car, The Guardian reported.
The Organized Crime and Corruption Reporting Project (OCCRP) and Slidstvo.info released the documentary on Wednesday, May 10, when it was screened on Ukrainian TV.
Pavel Sheremet had just left his home in the Ukrainian capital and was driving to work when his car exploded. He was killed instantly. The murder was the most high-profile assassination of a reporter in the country since the beheading in 2000 of the investigative reporter Georgiy Gongadze.
Ukraine's president, Petro Poroshenko, had said it was a "matter of honour" that Sheremet's case be promptly solved. He called for a transparent investigation by police and the security services. However, 10 months later no one has been arrested.
Investigators have said Sheremet was killed by a remotely detonated explosive device, most likely in retribution for his investigative work in Ukraine and other places. The journalist supported the pro-western uprising in 2014 that saw Viktor Yanukovych flee to Russia, but had also been bitingly critical of Ukraine's new authorities.
Surveillance camera footage published by the media and police revealed that an unknown man and a woman approached Sheremet's Subaru car on the street the night before the blast. The woman is seen kneeling beside the parked car on the driver's side. She then plants the bomb.
The makers of Killing Pavel tracked down new surveillance footage not found by police. It gives fresh details of the apparent killers, who returned to the scene the next morning shortly before Sheremet got into his doomed vehicle.
The footage reveals several suspicious men who arrived in the street that night. They appeared to be carrying out surveillance. They were still there when the man and the woman went past and allegedly fixed the bomb. The Bellingcat citizen journalist group managed to identify their car – a grey Skoda – and its registration.
The Skoda car / Screenshot from hromadske.ua/
The investigative reporters subsequently tracked down one of the men and identified him as Igor Ustimenko. Ustimenko admitted being in the area that night and said he had been hired as a private investigator to keep watch on someone's children. He denied seeing the bombers and said police had not contacted him.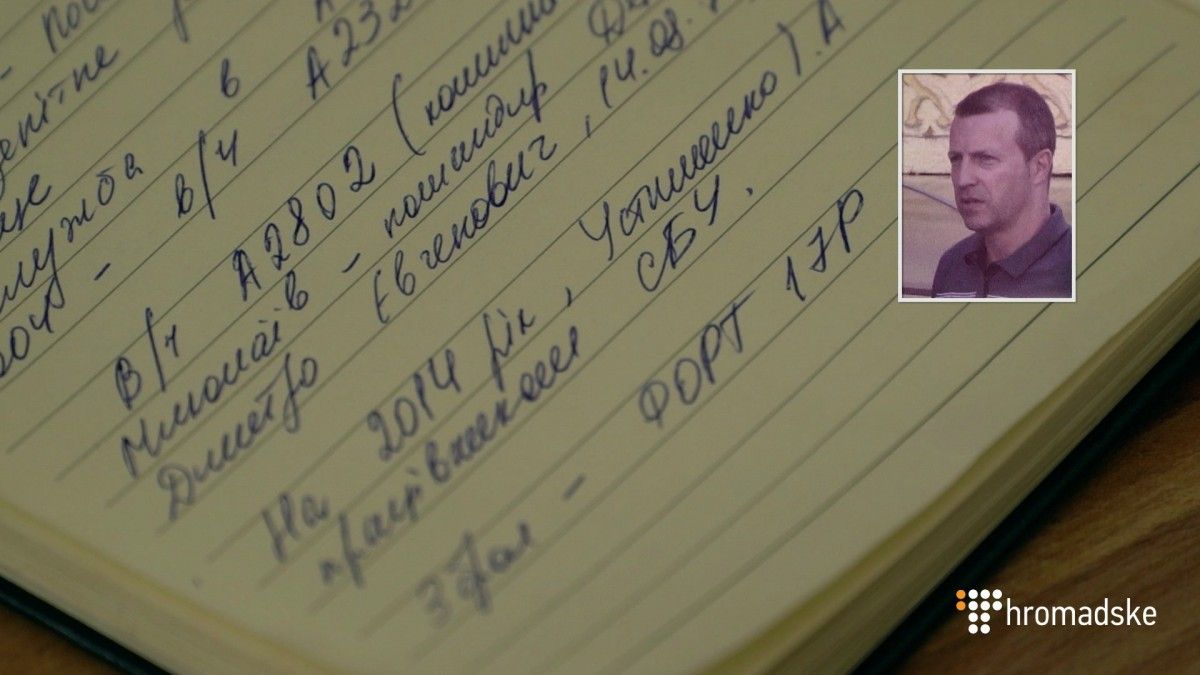 Ustimenko declined to comment further / Image from hromadske.ua/
The reporters then spoke to a government source. He confirmed that Ustimenko had been working since 2014 for Ukraine's SBU secret intelligence service. Ustimenko declined to comment further. The film also presented evidence suggesting that Sheremet was under surveillance the day before his murder.
Ukraine's interior minister, Arsen Avakov, has denied the government carried this out. A ministry spokesman declined to comment on the film. The security service did not immediately respond.
"The government of Ukraine repeatedly promised to find Pavel's killer but it's clear they didn't do too much," said Drew Sullivan, editor of the Organized Crime and Corruption Reporting Project. "Now we have to consider the possibility that someone in government played a role in the murder."
A pioneering television journalist in his native Belarus, Sheremet was forced to move to Russia after he was arrested in 1997 while reporting on border smuggling. His cameraman on that story, Dmitry Zavadsky, was kidnapped and killed in Belarus in 2000. Sheremet later moved to Ukraine, where he was a well-known journalist with his own radio show.
In his last blogpost for the Ukrainian Pravda newspaper, Sheremet said some militia commanders and veterans of the conflict with pro-Moscow rebels in eastern Ukraine had escaped punishment for other crimes. Sheremet's partner, Olena Prytula, co-founded the paper with Gongadze, whose brutal murder ignited national outrage.
Sheremet made it only a few hundred feet down Ivan Franko Street when the explosion ripped through his car, mortally wounding him. An ambulance had already taken him away by the time Prytula arrived and recognised the charred hulk of their vehicle.
Read alsoKyiv murder of journalist Sheremet could be "political assassination" on Russian orders – investigationThe killing caused a major scandal, and American FBI specialists were brought in to help identify the explosives. The United Nations deputy high commissioner for human rights, Kate Gilmore, said Sheremet's murder would be a "test of the ability and willingness of Ukraine's institutions to investigate assaults on media freedom."
If you see a spelling error on our site, select it and press Ctrl+Enter