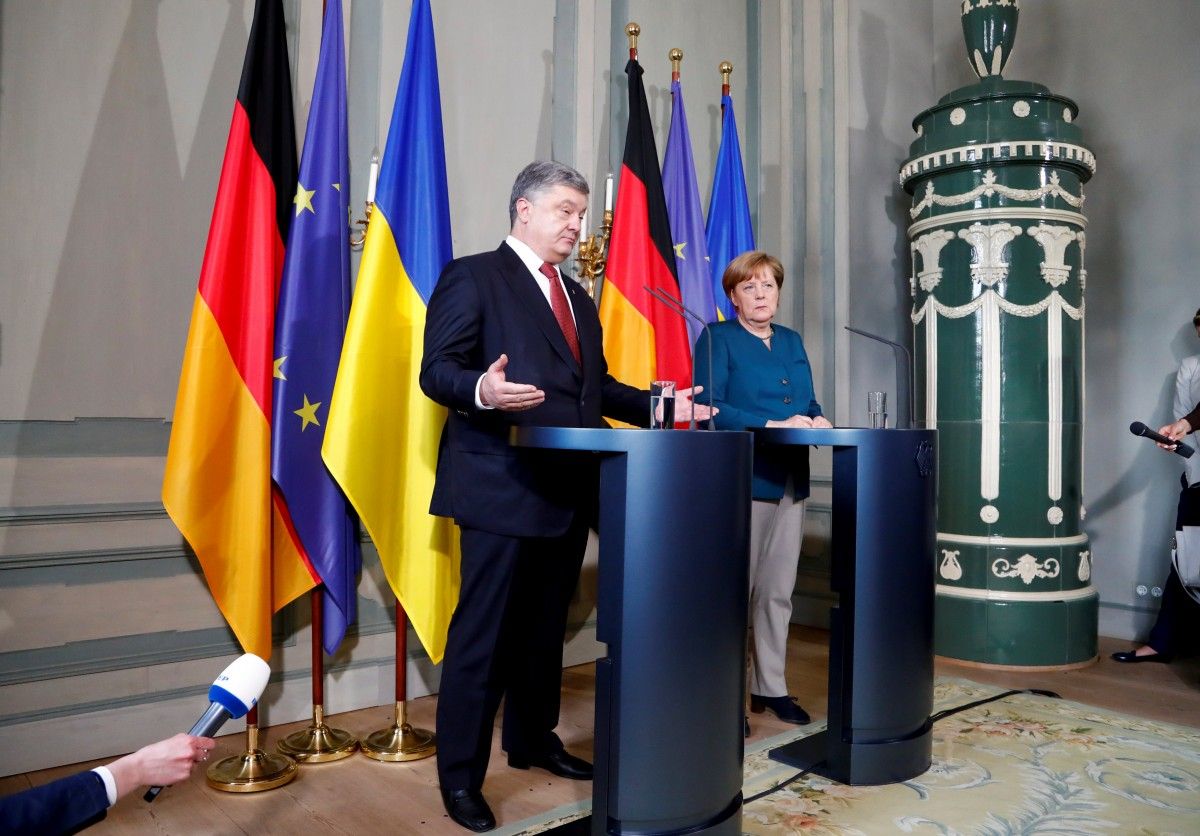 REUTERS
"Of course, we have new realities now, when Russian President Putin issued a decree on the recognition of fake documents of the so-called DPR and LPR [self-proclaimed Donetsk and Luhansk People's Republics]. The Russian government has actually extended the ruble zone of the Russian Federation to the occupied territories of Ukraine and 'confiscated' the Ukrainian public and private assets in the occupied territories," he said.
Read alsoGermany expects U.S. mediation in settlement of Donbas crisis"Given these conditions, we have to act resolutely to return the Minsk process in a constructive direction," the president added.
At the same time, Poroshenko has once again stressed he does not see any alternative to the Minsk agreements and insists on their full implementation.