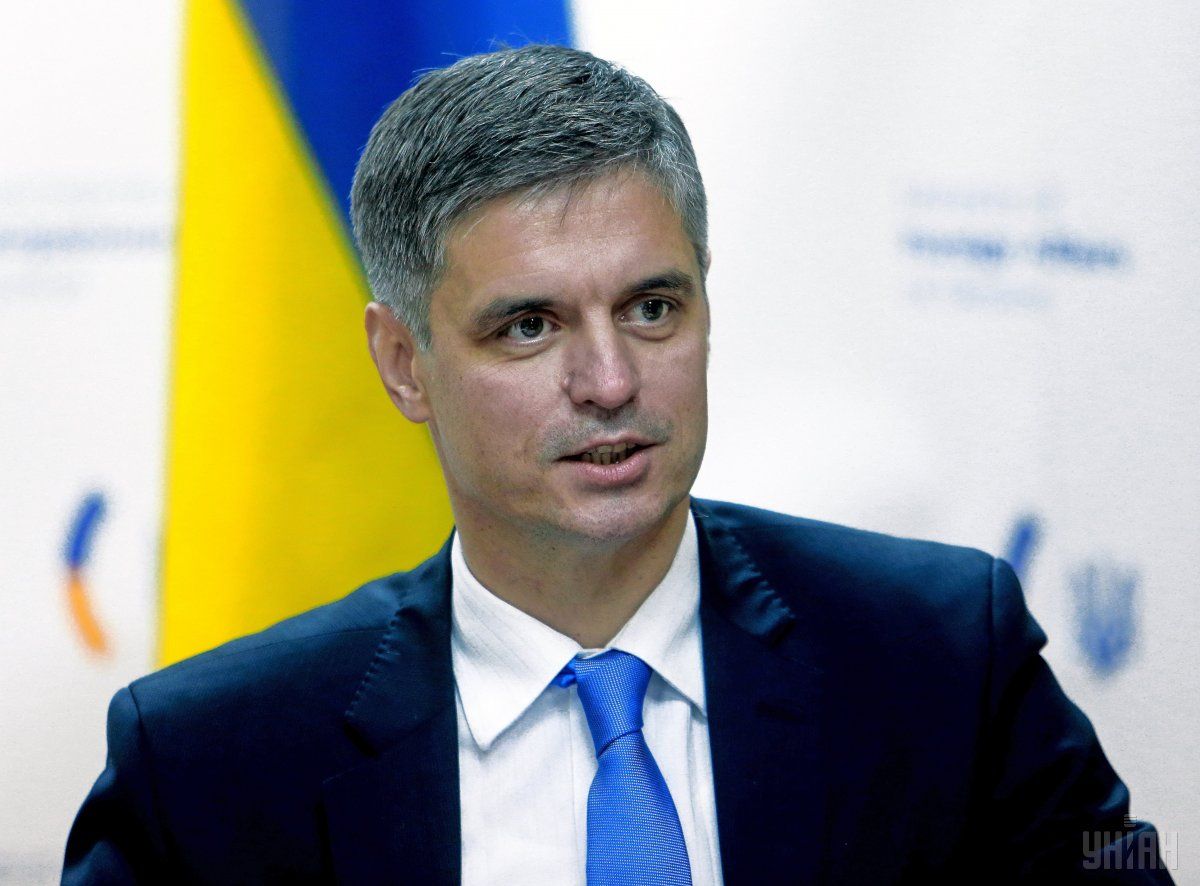 Photo from UNIAN
Speaking to Daily Sabah on the sidelines of the International Conference on 25 Years of Turkey-Ukraine Relations organized by the Center for Strategic Research (SAM) on May 25 in Ankara, Deputy Foreign Minister Prystaiko said after 25 years of their independence, Ukraine now understands that they made mistake in not allowing the creation of an autonomous Crimean Tatar republic. 
Read alsoUkraine stands firm with Crimea's Tatars – Klimkin for WSJ"The autonomous Republic of Crimea, which was illegally annexed by Russia, was based on geographical boundaries not on ethnic specifications. Now, our president and the Turkish president have come to the understanding that we have to create a place for Crimean Tatars where they can feel at home,'' Prystaiko said. ''In this regard, our president came with an initiative for Parliament to create an autonomous Crimean Tatar republic,'' he added.
Crimean Tatars, an indigenous population of Turkic origin, were deported from Crimea to Central Asia in 1944 under the Soviet leader Josef Stalin, who wanted to punish the community. They began returning from exile some two decades ago and pledged their loyalty to Ukraine.
Read alsoCrimea annexation could be stopped at one point – Crimean Tatars' ChubarovPrior to Russia's illegal annexation of the Crimean peninsula in 2014, about 270,000 Crimean Tatars were living in Crimea, approximately 13 percent of the total population. It is believed that around 50,000 Crimean Tatars have had to leave Crimea since 2014.
The Crimean Tatars in Crimea are the main targets of the Russian occupational authorities' pressure. A total of 20 are being held in Russian prisons. In April 2017, the International Court of Justice ordered Russia to stop the discrimination against the Crimean Tatars and Ukrainians in Crimea.
Read alsoRussian repression against Crimean Tatars new "despicably disguised" deportation: PoroshenkoAs reported earlier, on May 18, 2016, Ukrainian President Petro Poroshenko stressed that it was necessary to create a national autonomy of Crimean Tatars with full guarantees of equal rights and freedoms that are extended to ethnic Ukrainians, Russians and other groups on the peninsula. On May 11, 2017, Ukraine's Constitutional Commission decided to create a working group to draft proposals of amendments to the Constitution of Ukraine regarding the Crimea issue. Poroshenko recently explained that the establishment of the Autonomy of Crimean Tatars requires 300 votes out of 450 in Ukrainian Parliament.