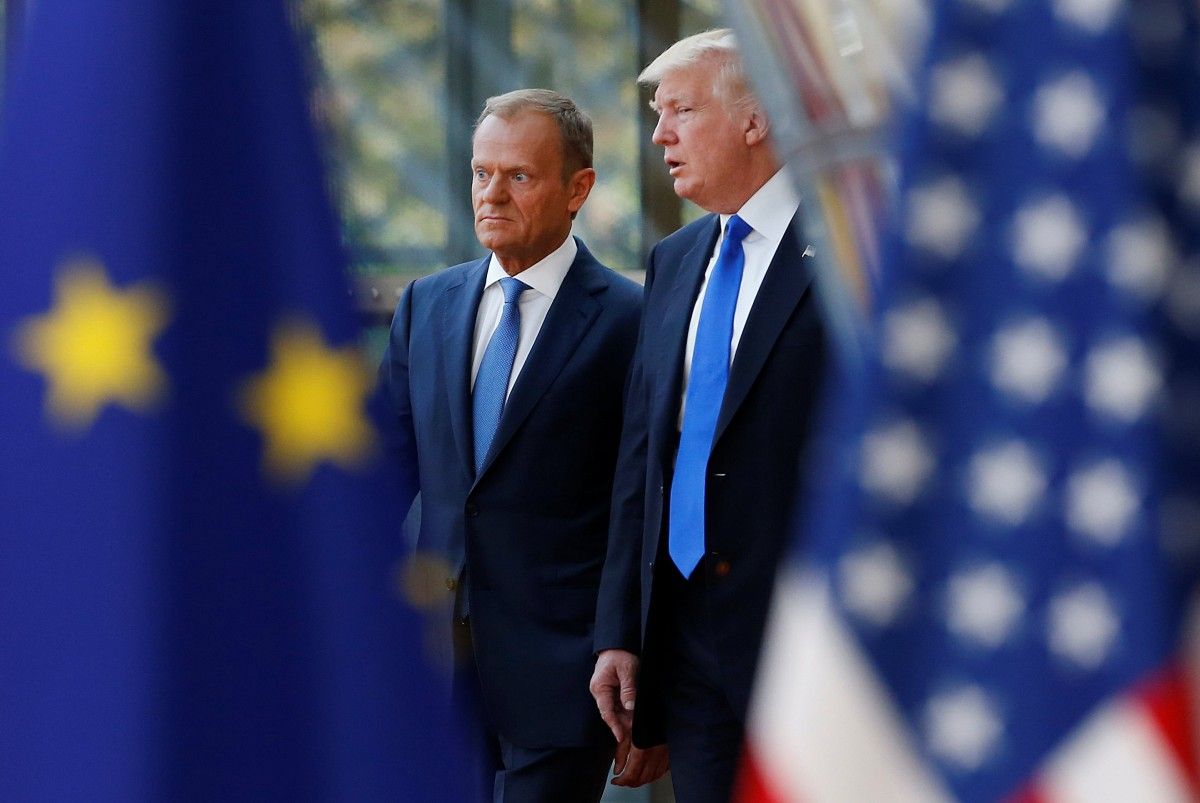 REUTERS
"My impression of that when it comes to conflict in Ukraine we were more or less on the same line with President Trump and Secretary Tillerson. Of course, maybe I'm less optimistic when it comes to President Putin's plans and intentions, maybe less sentimental," Tusk said at a joint press briefing with European Commission President Jean-Claude Juncker ahead of the G7 summit in Taormina, Italy, on May 26, 2017.
Read alsoTrump mentions threats from Russia as NATO's focus in future"But anyway, my reflection is that on Ukraine we can find a common position with the United States. And as for now, I think that it's a realistic assessment that we can continue our common policy towards Russia, including sanctions and Minsk agreements," he added.
As UNIAN reported earlier citing Radio Svoboda, White House economic adviser Gary Cohn told the Air Force 1 pool on May 25 that European leaders during a NATO summit in Brussels this week asked U.S. President Donald Trump whether he planned to extend the sanctions, first imposed in 2014 primarily over Russia's illegal annexation of Crimea.
"I think the president is looking at it. Right now, we don't have a position," Cohn said, adding that Trump had "many options" he is considering.