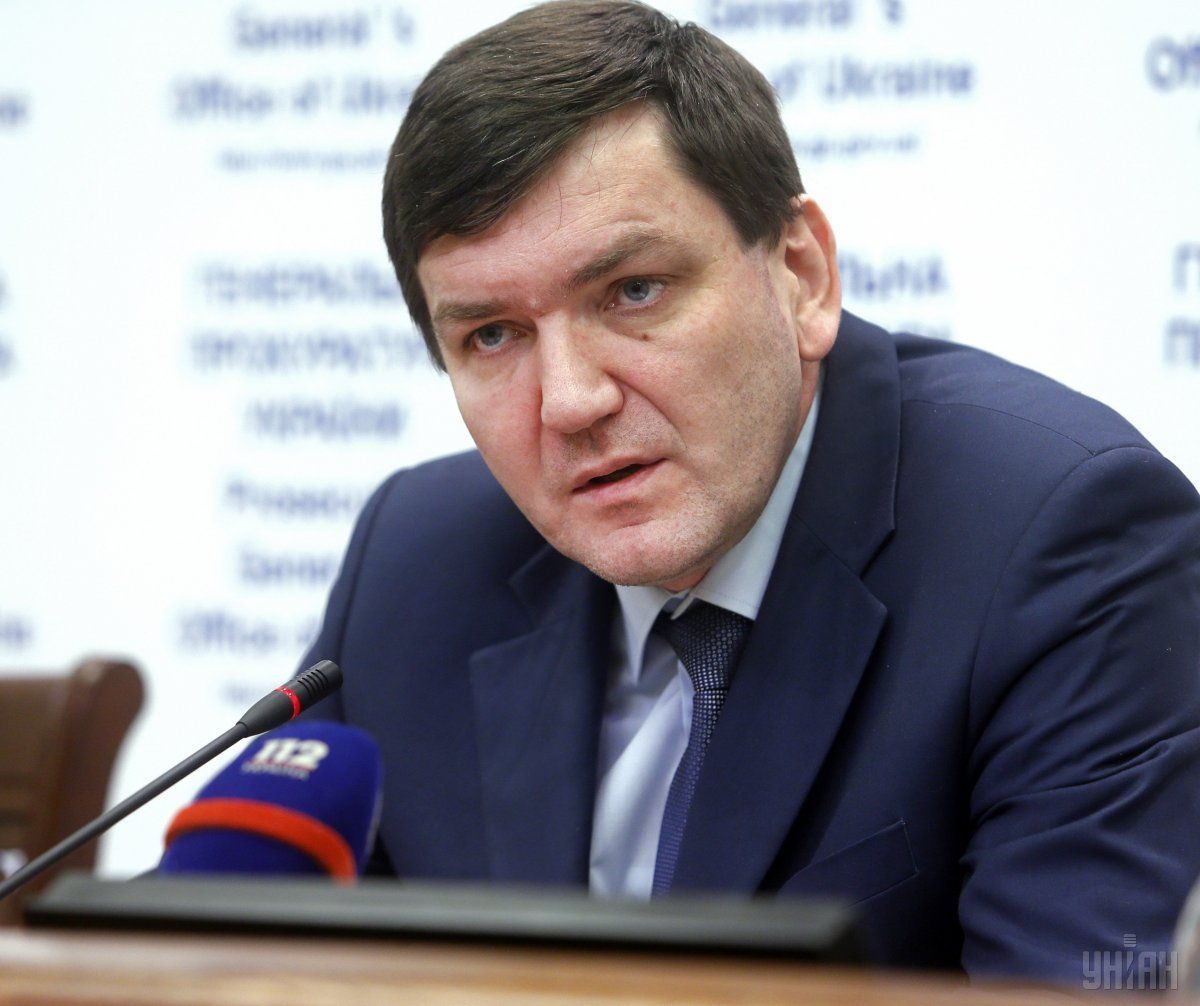 Special investigator Horbatiuk has repeatedly reported to PGO head Yuriy Lutsenko about Matios / Photo from UNIAN
"Probably, Matios would like the investigation into Euromaidan crimes to fail. But it won't. There is progress, and it's quite significant, the work goes on. And there will be more [progress] in bringing the perpetrators to justice. At the same time, the investigators constantly face obstacles while handling these cases. Unfortunately, these obstacles are created even by the PGO's senior officials, in particular, Matios," Horbatiuk said, TV Channel 112 Ukraine reported.
"In this regard, I have repeatedly lodged complaints with the prosecutor general, describing the exact violations in detail, but unfortunately, there has been no response," he said.
Speaking about examples of the violation, Horbatiuk said: "[Let's take] the transfer of economy-related cases. There was a meeting when no economic cases were discussed. There were the minutes. After that, Matios got the minutes and added knowingly untruthful information that the investigation was ineffective and the cases would be withdrawn. This is one instance. The next one is the investigation of murders in Khmelnytsky on February 19. The military prosecutors had been investigating [this case] for two and a half years, as SBU officers were allegedly involved. They simultaneously concluded that Maidan activists had shot each other. Thus, our department had to withdraw that case and start the investigation from scratch 2.5 years after, spending time and involving the same workforce – allocating additional investigators whose number is not enough," he said.
He added that about two dozen reports had already been submitted regarding Matios' activity, but there had been no response.
Read alsoTurchynov: No more political repression in future due to MaidanCommenting on recent critical remarks by Matios about progress in the investigation of the so-called "Euromaidan cases," Horbatiuk said: "In fact, Matios has accused the Prosecutor General of lying, because the Prosecutor General reported in parliament on Wednesday about significant results in the Maidan investigations, and Matios announced on Saturday they had turned out to be a failure. I think Matios is misleading."
What is more, Horbatiuk suggests that by criticizing, Matios is attempting to hide the lack of progress in the investigation of notorious military crimes.
Speaking about his department's performance, Horbatiuk said over 350 people had been informed about being suspects in crimes against the Euromaidan, while indictments involving 230 people had been sent to court and there had been more than 35 verdicts.