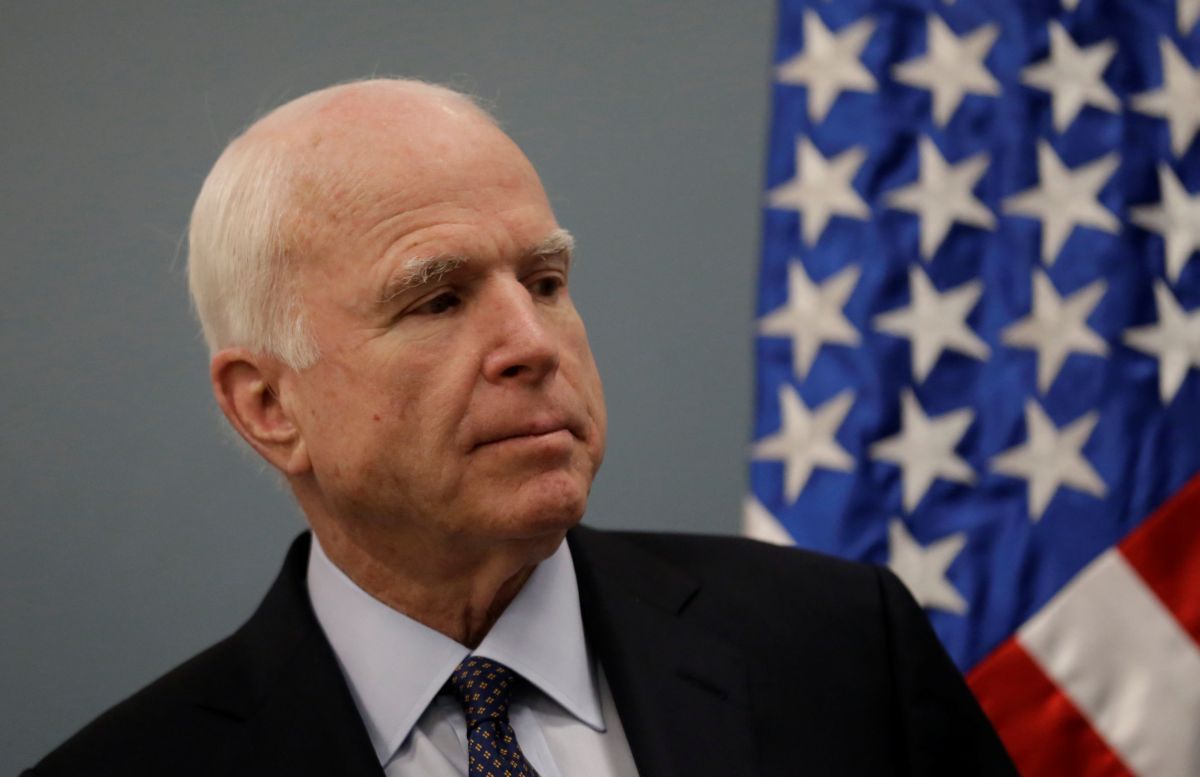 REUTERS
In an interview with ABC on Monday the U.S. senator said president Donald Trump made him "nervous" and expressed concern at reports that White House adviser Jared Kushner allegedly discussed creating a secret communication channel with Russia, The Guardian reports.
Asked to evaluate the threat to global security posed by Putin, McCain said: "I think he is the premier and most important threat, more so than Isis."
McCain said that while ISIS "can do terrible things and I worry a lot about what is happening with the Muslim faith ... but it's the Russians who tried to destroy the fundamental of democracy and that is to change the outcome of an American election".
McCain said that he'd "seen no evidence [the Russians] succeeded but they tried and they are still trying to change elections".
He cited an attempt to influence the French election and said Russia had "dismembered Ukraine, a sovereign nation" as reasons for viewing Putin as the greatest threat.
Read alsoMcCain: Trump Administration "seriously considering" lethal defensive aid to UkraineThe chairman of the Senate committee on armed services said that the United States should respond with sanctions, complaining that it had "done nothing" since the election in November to respond to the attempted interference.
Asked about allies concerns' about international security with Trump at the helm, McCain conceded that he was "nervous from time to time", but praised the president's national security team.
"I do believe most of the time that he accepts their advice and counsel.
"Can I tell you that he does [that] all the time? No. Does it bother me? Yes, it bothers me."
Asked about reports that Trump's son-in-law, Jared Kushner, allegedly discussed establishing a back-channel to Russia, McCain said: "I don't like it, I just don't."
Read alsoG7 warns Russia sanctions can be strengthenedMcCain dismissed administration officials' claims it was standard procedure, noting it was not standard procedure "prior to the inauguration of the president of the United States by someone who is not in an appointed position".
"I don't think there's any doubt that this FBI issue and the whole issue of the Russians, it's a scandal of significant proportions and it's going to be with us for quite a while," McCain is quoted to have said in an ABC report of the interview.