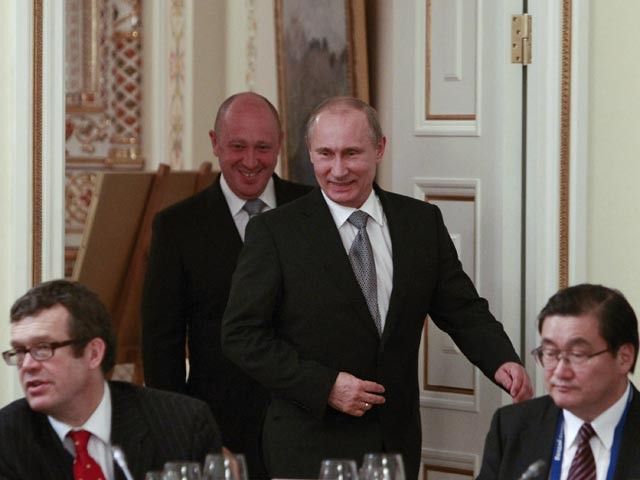 tjournal.ru
The U.S. added a new batch of Russian individuals and companies to its sanctions list, including those linked to a shadowy businessman known as "Putin's cook," the Guardian wrote.
Evgeny Prigozhin, a St Petersburg chef, won favour after cooking for Putin more than a decade ago, and has since built a catering empire serving public sector and military contracts. His Concord catering company was sanctioned, as was Wagner, a private military contractor believed to have sent Russian mercenaries to fight in Syria.
Russian media have linked Prigozhin to both Wagner and to "troll factories" which pump out Russia-friendly fake news. The U.S. has now placed 160 individuals and more than 400 companies on its sanctions list.
Read alsoThings of which Putin chose to remain silentReacting to the new sanctions, the Russian foreign minister, Sergei Lavrov, said: "I can only express my regrets at the Russophobe obsession of our [U.S.] colleagues."
The new sanctions announcement came a few hours before Trump made a joint appearance with Poroshenko in front of the cameras.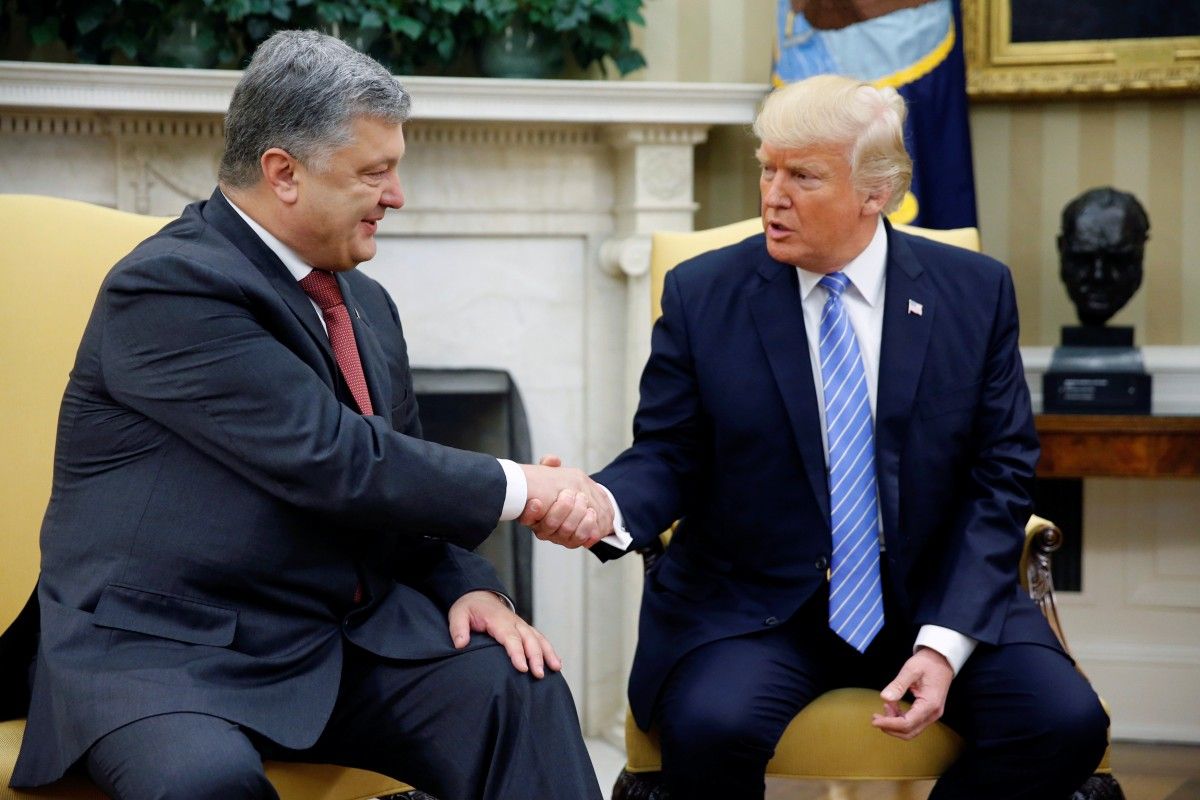 REUTERS
Trump said Ukraine was "a place that we've all been very much involved in; we've been seeing it and everyone's been reading about it," but did not condemn Russian aggression against Ukraine, something he has never done.
Poroshenko appeared nervous, speaking in a quiet voice and slapping one hand against the other. "We very much admire your leadership," he told Trump.
The meeting was only confirmed at the last minute and had been planned as a quick "drop-in" on Trump after Poroshenko had met the vice-president, Mike Pence. Trump's position on Ukraine has come under scrutiny due to persistent allegations about his team's links with Russia, and his own oft-stated admiration for the Russian president, Vladimir Putin.
Read alsoPoroshenko explains importance of meeting with Trump before Putin-Trump talksThe Ukrainian leader was given a far warmer reception at the Pentagon, where he was welcomed with full honours by the defence secretary, James Mattis, who said: "The United States stands with you. We support you in the face of threats to sovereignty, to international law or to the international order."
The U.S. provides train-and-equip support for the Ukrainian forces but does not provide lethal weaponry. However, the Pentagon spokesman Capt Jeff Davis said: "We don't rule out the option of doing so in the future."
"Ukraine has a right to defend itself against aggressive Russian actions, and we are deeply disturbed by violence in eastern Ukraine and will continue to hold Russia accountable to its Minsk commitments and U.S. sanctions will remain until Moscow reverses the actions that triggered those," Davis added.
The tone of the remarks provided a strong contrast with the terse official statements put out by the president's and vice-president's offices, which made no mention of Russian aggression.
Read alsoFirst Poroshenko-Trump meeting: important nuancesThe White House attempted to get sanctions on Russia lifted in the first days after Trump took office but was thwarted by resistance from the state department and Congress. At the Pentagon, Mattis has also strongly resisted any weakening of the pressure on Moscow.
Ukraine's deputy foreign minister told the Guardian in December that "everybody was tearing their hair and running around like crazies" in the days after Trump's election, fearful of what his potential sympathy for Russia meant for the country.
Trump and Putin are due to meet for the first time on the sidelines of the G20 summit in Hamburg early next month.