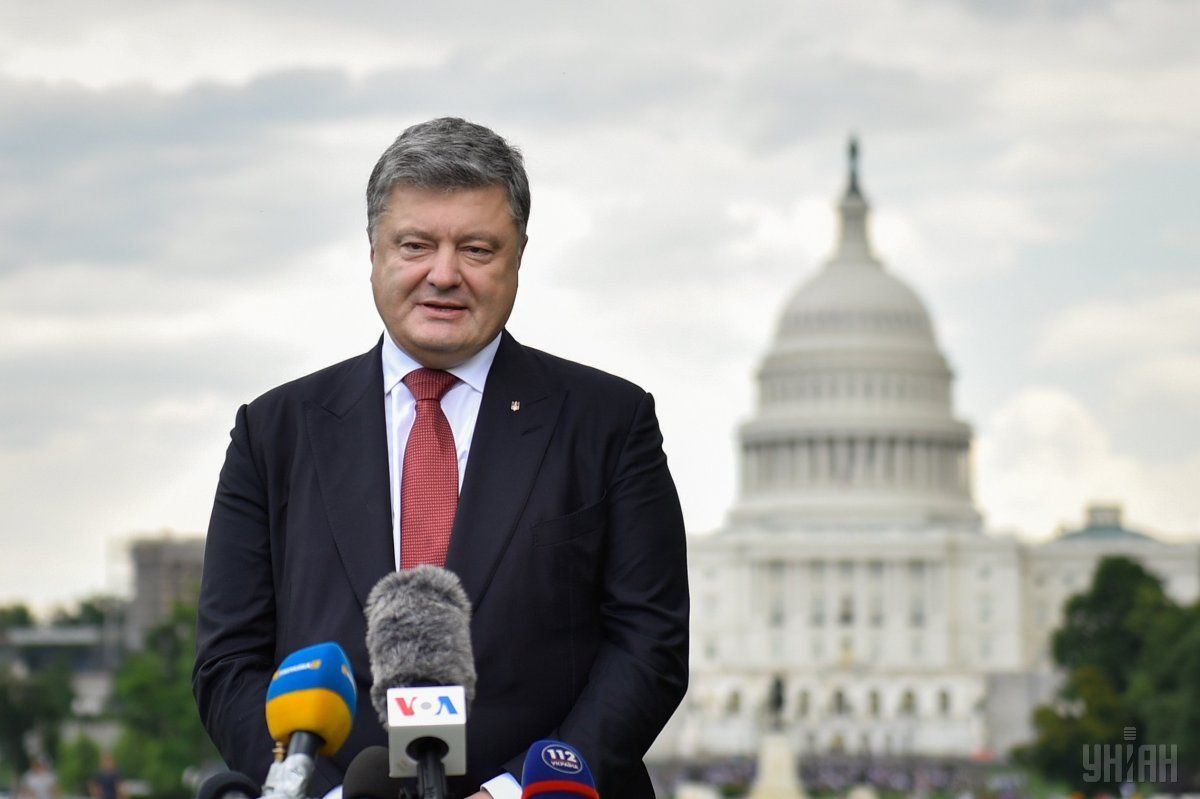 Photo from UNIAN
"We do not consider it necessary to change the Normandy format and have some sort of parallel track to the Minsk process," Poroshenko said at a closing press conference in Washington, D.C., on Wednesday, June 21.
"Really, we discussed the greater involvement of our American partners in the Normandy format. We are fully open and we praise these steps. Moreover, we absolutely welcome more active participation, including through representation, in the format of the Minsk process and the Trilateral Contact Group. We believe it may give a boost, reload and bring fast results," the president said.
A new Normandy Four meeting is scheduled to be held in the coming weeks, according to French President Emmanuel Macron.
"Before the G20 summit [in Hamburg, Germany, on July 7-8], we will have a meeting under this format," Macron said in an interview with eight European newspapers on June 21.
Macron said it was too early to give his views on the crisis, but said there was a duty to protect Europe and its allies in the region. "On this we will not give an inch," he added.
Read alsoPoroshenko discusses situation in Donbas with U.S. Secretary of DefenseThe Normandy format, also known as the Normandy contact group, or the Normandy Four, is a diplomatic group of high-ranking officials of Ukraine, Germany, France, and Russia to resolve the Donbas crisis. It operates mainly through telephone calls between the Ukrainian, Russian and French presidents, the German chancellor and their respective ministers of foreign affairs.
The Normandy format was created on June 6, 2014, when France, Germany, Russia, and Ukraine leaders met on the margins of the 70th anniversary of the D-Day allied landings in Normandy.