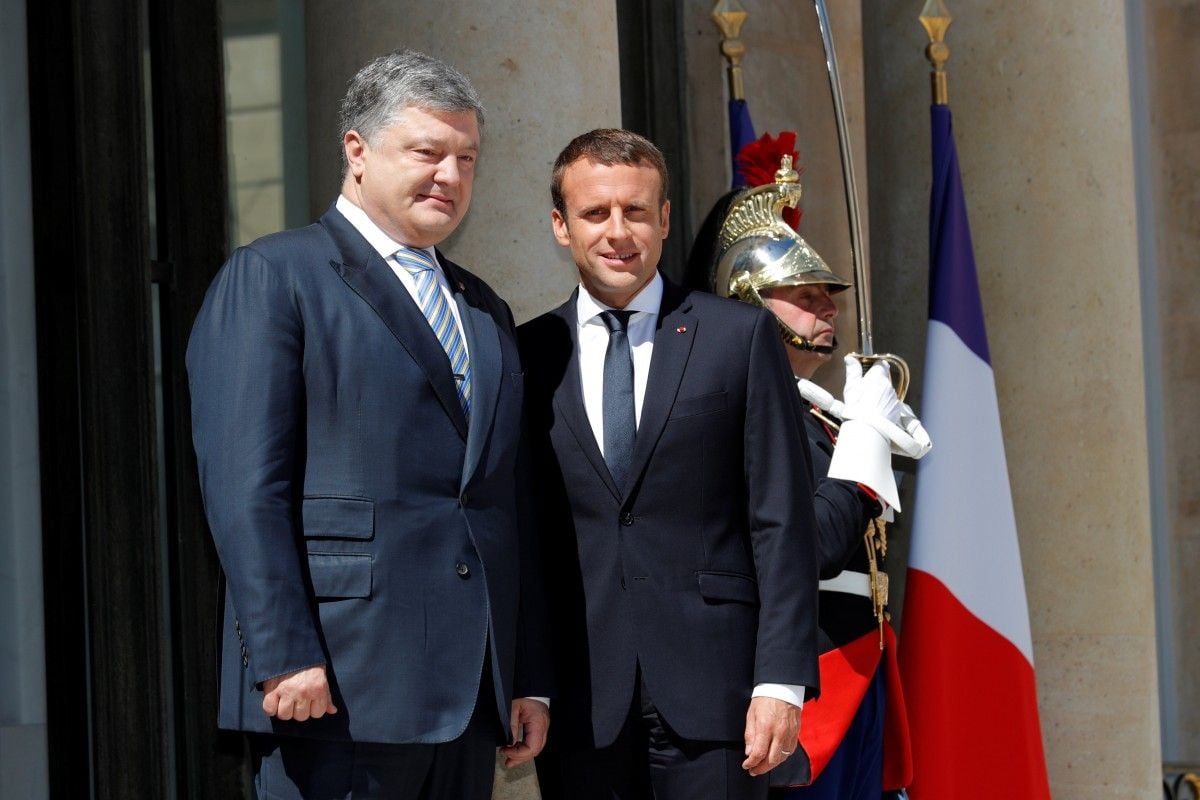 REUTERS
"A very large number of agreements have been reached today. The first one is that France is committed to the Normandy format. France is with us!" he said at a meeting with the Ukrainian community in Senlis, northern France, broadcast by TV Channel 112 Ukraine.
Read alsoMacron says Normandy Four meeting may take place in early July"And not only France, not only Germany, but the entire European Union, because French President [Emmanuel] Macron and German Chancellor [Angela] Merkel represent not only France and Germany, but the whole EU in solidarity with us in our struggle – in the struggle for our territorial integrity, for our sovereignty, for our independence, for our freedom, and for our democracy. And we enjoy the full support of our partners, which has never happened before," Poroshenko said.
In his words, "during Viktor Yanukovych's presidency and prior to that, Ukraine has always been a political outcast."
"Today, around the world they coordinate efforts for Europe's security with us," he added.
UNIAN memo. The Normandy format, also known as the Normandy contact group, or the Normandy Four, is a diplomatic group of high-ranking officials of Ukraine, Germany, France, and Russia to resolve the Donbas crisis. It operates mainly through telephone calls or meetings between the Ukrainian, Russian and French presidents, the German chancellor and their respective ministers of foreign affairs.
The Normandy format was created on June 6, 2014, when France, Germany, Russia, and Ukraine leaders met on the margins of the 70th anniversary of the D-Day allied landings in Normandy.