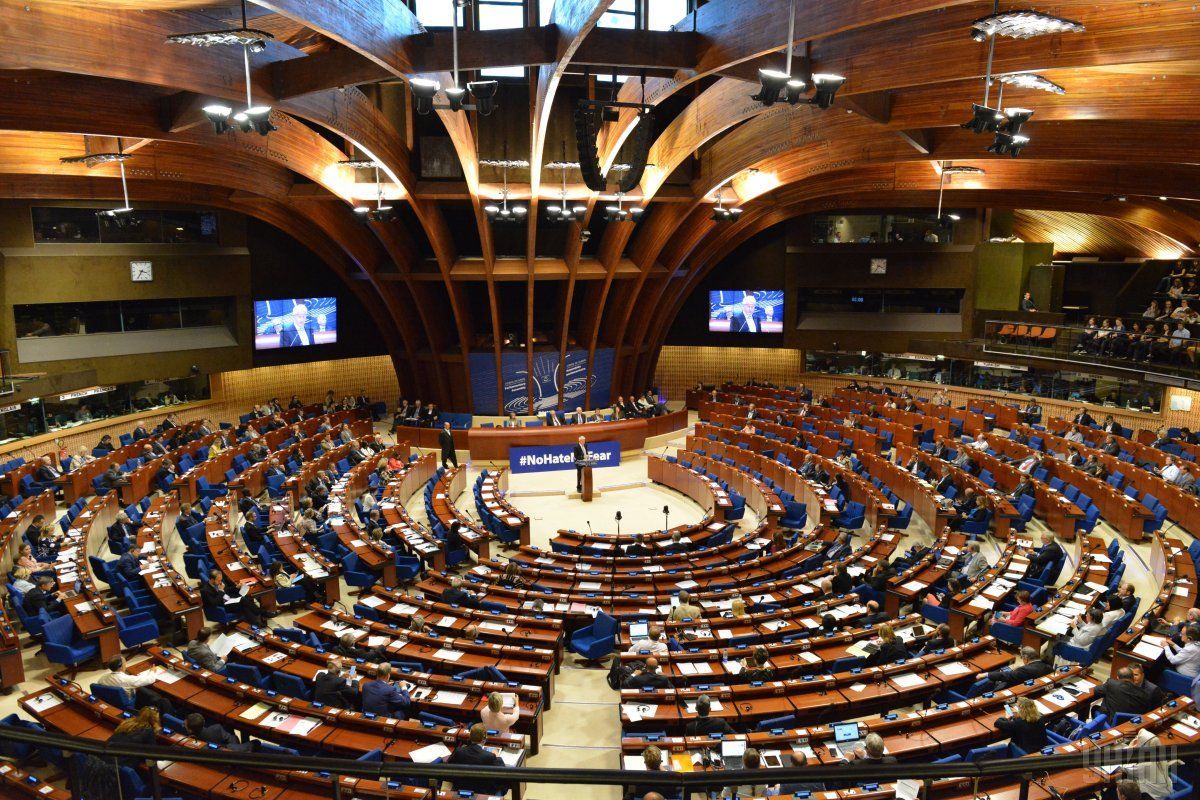 Photo from UNIAN
"Free Democrats" in the PACE are considered a "pro-Russian and pro-Azerbaijani" group, since it must include deputies sympathetic to Moscow and Baku.
Europeiska Pravda obtained copies of documents suggesting that the group would see neither funding not committee posts, nor the right to claim leadership of the assembly.
The head of the "European Conservatives" faction said that the problem was revealed with the documents submitted by "Free Democrats" and informed representatives of the PACE Bureau.
Read alsoUkrainian interest. Positive Macron, deposition of Agramunt, and restless neighborsSeven Turkish deputies, members of the pro-government Justice and Development Party, wanted to become "Free Democrats," while allegedly simultaneously filing statements of leaving the group of Conservatives, of which they had been members. However, e-mail correspondence with such notification sealed by signatures of the deputies of the "Turkish Seven" was received not from the deputies themselves, and not even from Turkey, but from the functionary of the Catalan Liberal Party, Susanna Rivero Baughman," reads the article.
The Conservative leader claims that the Turkish signatures have been "falsified" and requires a halt to the registration of Free Democrats. It should be noted that without the seven deputies, the new faction will not have a quorum for its creation.
The chairman of the group, Italy's Adele Gambara, rejects all accusations of forgery of signatures and demands registration of her group in hindsight, as of June 29, 2017.
"The date is really important because all political quotas for the next year are calculated solely on the basis of the size of the group as of June 30. So, if the group is registered in the fall, it will not have any political rights in the Assembly," the report says.
Read alsoOSCE PA condemns Russian aggression in Ukraine - declarationEarlier, a Ukrainian delegate to PACE, Oleksiy Honcharenko, said that a pro-Russian group had been created in the Parliamentary Assembly of the Council of Europe. "The Pro-Russian Group in PACE has been created. Its President is Adele Gambaro from Italy, secretary - Thierry Mariani, the already former deputy of the National Assembly of France, whose authority as PACE member is coming to an end. This is the very Mariani, who brings delegations to the annexed Crimea," the delegate said.