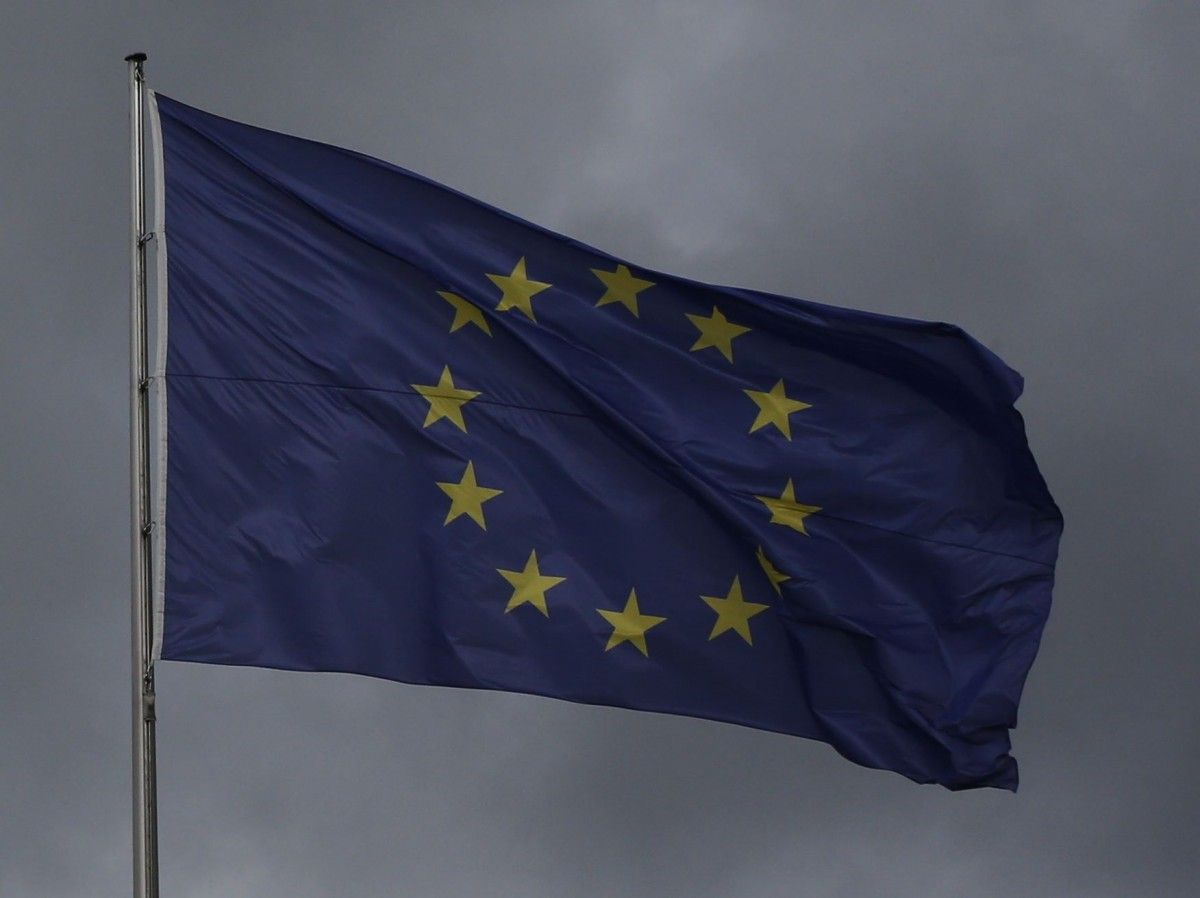 REUTERS
The Netherlands, however, firmly oppose such wording, while being indirectly supported by Germany and France, a source in the European Commission told DW.
A joint statement is a traditional final document of the Ukraine-EU summits, which take place every six months alternately in Kyiv and Brussels. Its text is first agreed between the Ukrainian and European sides, and only after that submitted for the signing by the presidents of Ukraine, the European Council, and the European Commission.
In general, the draft statement of the current summit covers all the main directions of Ukraine's cooperation with the European Union and raises no objections from either side except for a single sentence in the document's preamble.
It says that the leaders of the EU member states recognize Ukraine's European aspirations and welcome the country's European choice.
The Ukrainian side insists that this proposal be included in the text exactly in this shape, the source in the European Commission has told DW. Otherwise, according to the source, Kyiv will refuse from adopting the joint statement.
As reported earlier, the Netherlands, where the process of forming the government is ongoing following parliamentary elections, expresses concern over any fixed references to Ukraine's EU prospects, in the wake of the recent ratification of the Ukraine-EU Association Agreement by the Dutch parliament, which had confronted fierce resistance. Only following the adoption in The Hague in December 2016 of a special statement on the interpretation of the deal in question did Brussels manage to win back Dutch support for ratification. The interpretation separately emphasizes that the Association Agreement with Ukraine does not grant it the status of a candidate for membership in the European Union, nor does it create an obligation to grant such status to Ukraine in the future.
Read alsoUkraine-EU Summit kicks off in Kyiv todayOther European capitals also believe that statements about Ukraine's possible accession to the EU are seen as premature at the current stage of relations.
"We are ready to confirm and acknowledge this, but now it makes no sense as Ukraine has many friends in the EU and they all assure them that these discussions only irritate European partners and are irrelevant," a Kyiv-based diplomat from Estonia, the country that is now chairing the EU, said in an interview with DW.
Read alsoEU Council completes ratification of Ukraine-EU Association AgreementAs UNIAN reported, July 12 the XIX Ukraine - European Union Summit is opening in Kyiv. The two-day event will kick off Wednesday evening with a working dinner of EU leaders with Ukrainian President Petro Poroshenko.