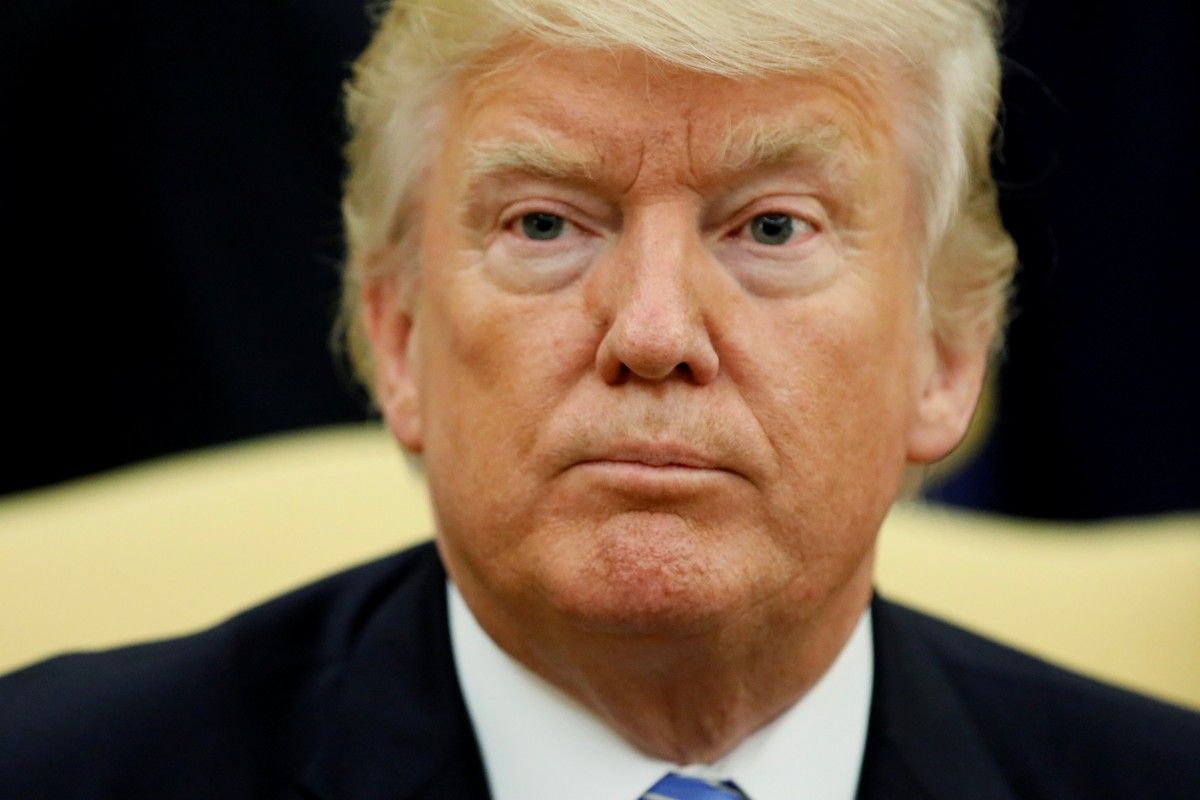 REUTERS
Alexandra Chalupa, a Ukrainian-American activist and Democratic consultant for over a decade, is the latest in a line of Democrats, including multiple DNC officials and former Clinton campaign officials, to deny the claim, CNN reported.
It's a talking point the White House and other pro-Trump Republicans are using to deflect from Donald Trump Jr.'s meeting with Natalia Veselnitskaya, a lawyer described to him in emails as a "Russian government lawyer."
Read alsoNominee for top FBI post to probe Ukraine's possible U.S. election "involvement""During the 2016 US election, I was a part time consultant for the DNC running an ethnic engagement program," Chalupa said in a lengthy statement to CNN. "I was not an opposition researcher for the DNC, and the DNC never asked me to go to the Ukrainian Embassy to collect information."
Chalupa said Friday that because of her Ukrainian-American heritage she was aware of Paul Manafort's political consulting work for Viktor Yanukovych, a former Ukrainian President with close ties to Moscow. Manafort, a longtime Republican operative, was hired by Trump in March 2016.
"When it was announced that the Trump campaign hired Manafort, many Ukrainian-Americans were alarmed and concerned it was an early signal that Putin was trying to influence the US election," Chalupa said. "At that time, I flagged for the DNC the significance of his hire based on information in the public domain."
Chalupa, who maintained other clients while working for the DNC, does say she had a "couple" meetings with "representatives of the Ukrainian Embassy," but that those meetings had to do with an "Immigrant Heritage Month women's networking event" she helped organize in June with Melanne Verveer, a Ukrainian-American and former US Ambassador for Global Women's Issues at the State Department under Hillary Clinton.
Read alsoTrump made no concessions to Putin - mediaThe White House has seized on Chalupa's work and a Politico story in January that said Ukrainian government officials worked with at least one staffer at the DNC during the 2016 campaign to help Hillary Clinton and undermine Trump. The story centers on Chalupa, who Politico reported has a network of people in Kyiv and Washington -- including Ukrainian government officials -- who would pass her information that she would then float as potential research to DNC staffers.
Chalupa disagreed with the casting of the Politico story, posting on Facebook in January that it was "nonsense."