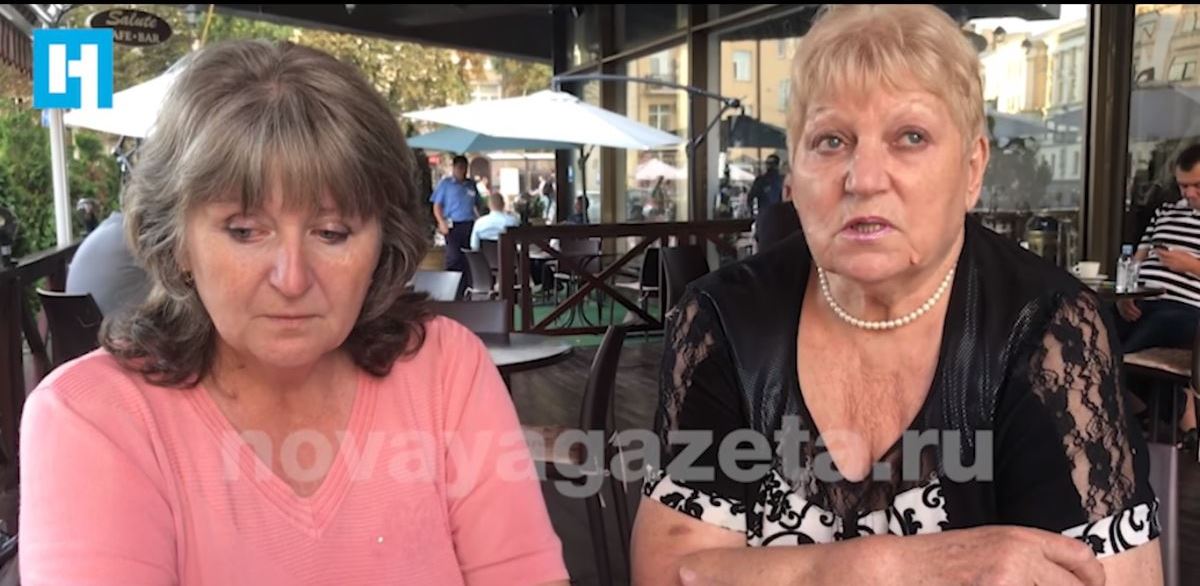 Screenshot
Tamara Klykh recalled that her son had been kept in a Russian prison for three years already, and for the past six months she has not heard anything about him. She called on the leaders of Russia and Ukraine to resolve the issue of prisoners release, and stop the war in eastern Ukraine, NG reports.
"I want you, Vladimir Vladimirovich Putin, and our Ukrainian authorities, Petro Oleksiyovych Poroshenko, to resolve this issue. I believe it is in your power to do this, to return our children home, pardon them, and stop the war – the war neither the mother who came from Russia nor I need. I really want us to live peacefully, as friends, and be one Slavic people, not enemies," Tamara Klykh said.
Svetlana Ageyeva has also called for putting a halt to the war, "which divided our nations." In her opinion, Putin has the power to do this.
Read alsoCaptured Russian soldier Ageyev meets mother, says ignored by Russian officials"We appeal to you again: hear us, please help us in our grief and help all the peoples of Russia and Ukraine understand each other and be together again. We are very hopeful that you will hear and help us," said Ageyeva.
As UNIAN reported, the Russian contracted soldier Viktor Ageyev, 22, was captured by the Ukrainian forces as part of the militants' sabotage unit, neutralized June 24 outside the village of Zhelobok in Luhansk region. On June 28 at the Ministry of Defense of the Russian Federation said that the Russian citizen Ageyev had been "dismissed" from army ranks back in 2016. At the same time, Ageyev's mother, his friends, and former fellow soldiers confirmed to journalists that after a draft service, the man he remained in the army under a contract that he signed in March 2017.
Read alsoPoroshenko calls "farce" Russian trial of Karpiuk, KlykhIn May 2016, the Supreme Court of Chechnya sentenced Ukrainian citizens Klykh and Karpyuk to 20 and 22.5 years in prison, respectively, for alleged gang-related activities, murder and attempted murder of Russian military servicemen. According to the Russian investigation, Klykh and Karpuk during the first Chechen war set up groups in Ukraine to participate in a fighting against the Russian army for independent Chechnya.