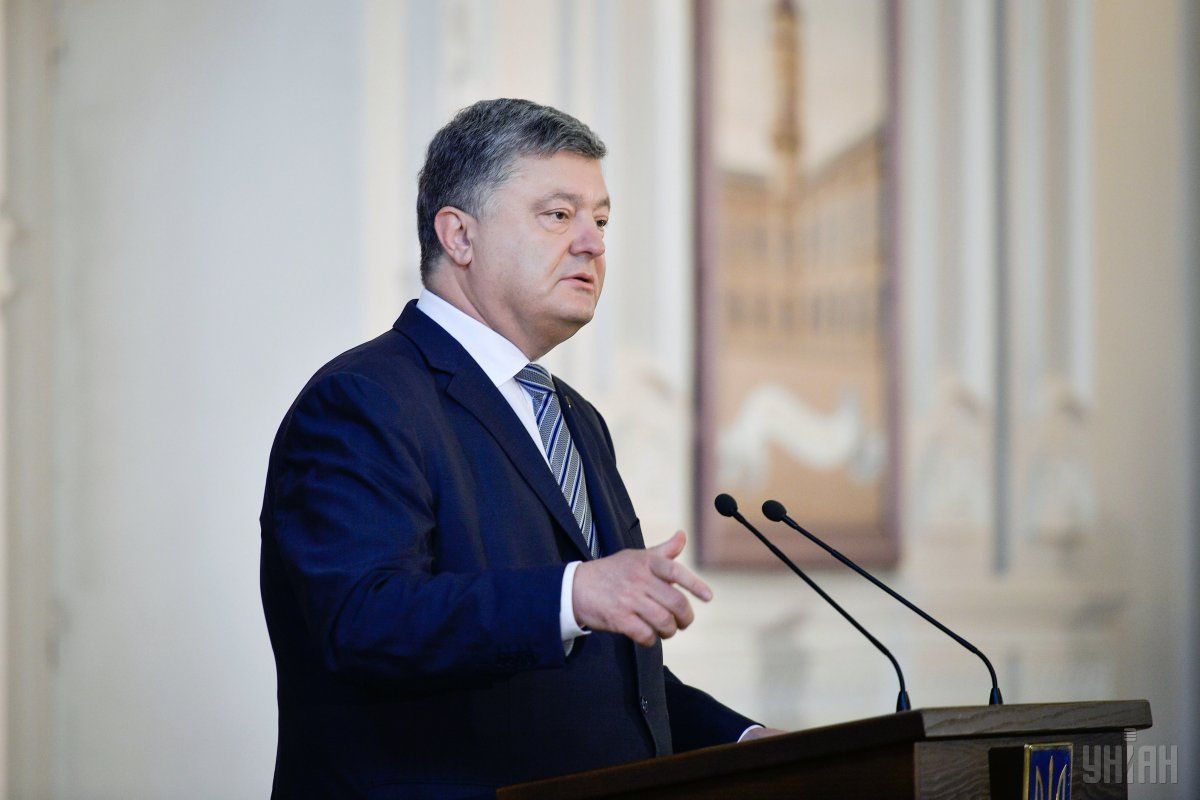 Photo from UNIAN
"Grateful for the support by the US Congress of a new package of sanctions against Russia. This is a resolute message of unity and solidarity in support of Ukraine by the American parliament," Poroshenko wrote.
The president has added that he believes in the "U.S. unwavering position as regards fair and inevitable punishment of the aggressor!"
As UNIAN reported earlier, citing Reuters, the U.S. Senate voted almost unanimously on Thursday to slap new sanctions on Russia, putting President Donald Trump in a tough position by forcing him to take a hard line on Moscow or veto the legislation and infuriate his own Republican Party.
The Bill says it is the policy of the United States to support the Government of Ukraine in restoring its sovereign and territorial integrity; to condemn and oppose all of the destabilizing efforts by the Government of the Russian Federation in Ukraine in violation of its obligations and international commitments; to never recognize the illegal annexation of Crimea by the Government of the Russian Federation or the separation of any portion of Ukrainian territory through the use of military force; to assist in promoting reform in regulatory oversight and operations in Ukraine's energy sector, including the establishment and empowerment of an independent regulatory organization; to continue to oppose the Nord Stream-2 pipeline given its detrimental impacts on the European Union's energy security, gas market development in Central and Eastern Europe, and energy reforms in Ukraine.