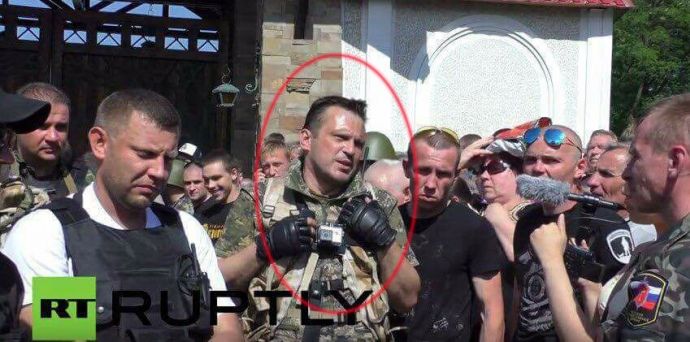 RT
Novaya Gazeta journalists say that it was a number of State Duma deputies and other high profile figures who had actively lobbied for Pogodin's release.
The thing is that the man in question belonged to a narrow circle of "Donbas adventure pioneers," among them Russian citizens Alexander Boroday, Igor Strelkov-Girkin, Sergei Dubinsky ("Khmuryi"), Igor Bezler (aka "Bes"), and Ukrainian citizen Oleksandr Khodakovsky.
But in addition to their old friendship, these "veterans" are united by a very important knowledge: they know at whose disposal in July 2014 the deadly Buk missile system was transferred, Novaya Gazeta's investigative report claims.
Read alsoUkraine asks Russia to extradite Donetsk militant who violently killed pro-Ukrainian teenagerEach of these figures might know for sure, what happened in the skies over Torez on July 17, 2014.
"And of course, extraditing any of them to Ukraine (under any pretext) may be a gift for the investigators in the MH17 case (Ukraine is one of the five countries participating in the investigation led by the Netherlands)," the journalists say.
It is noteworthy that it was "Khmuryi", or Sergei Dubinsky, who was perhaps most active in his worries about Pogodin's fate. "Khmury" is the very person involved in the MH17 case, whose role in the downing of the airliner is already known for the most part. The investigation considers "Khmuryi" one of those responsible for transporting the Buk from the border with Russia in Donbas.
Read alsoRussia frees Donbas militant who killed teenager in occupied Kramatorsk in 2014The alarm of the highest-profile figure in the MH17 case, expressed publicly, is perceived as a reminder of himself: Hey there in Moscow, do you confirm I still enjoy immunity?
And Moscow confirms, just a few months before the Netherlands hands down the final indictments and makes public the names of all those involved in the tragedy. The suspected murdered not only avoids extradition, he is set free.