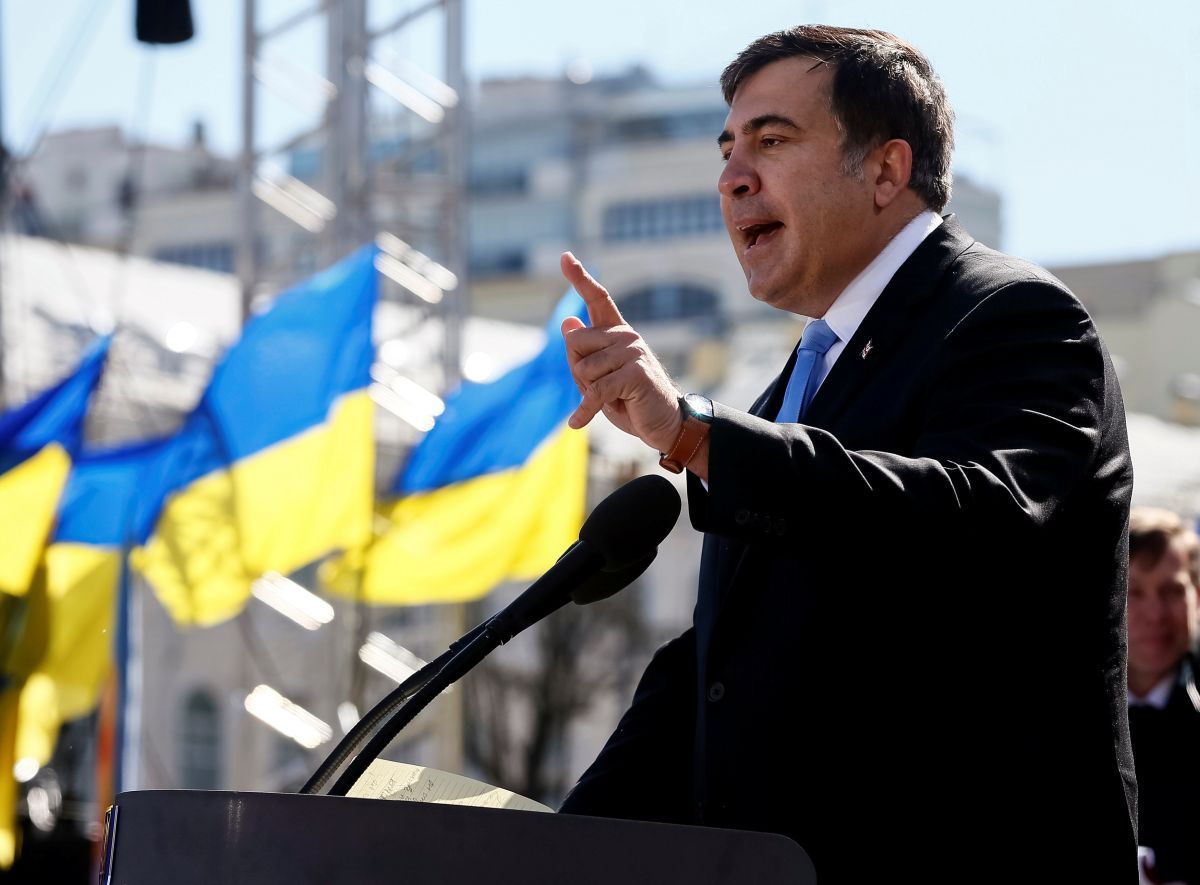 REUTERS
"Currently, the Georgian Chief Prosecutor's Office is working on four criminal cases against Mikheil Saakashvili, where the investigation has been completed and the trial is underway. All these cases are now being considered by the Tbilisi City Court," Natia Songulashvili said, according to Obozrevatel.
According to the prosecutor, the former president of Georgia faces following charges:
- in the case of the murder of Sandro Girgviliani;
- in the case of the embezzlement of funds of the Special Service of the State Protection of Georgia for personal needs in especially large amounts - in the amount of 9 million Georgian lari;
- in the case of the brutal beating of Georgian MP Valery Gelashvili;
- in the case of the raid and seizure of Imedi TV, which criticized the Saakashvili regime, as well as other businesses of a businessman Badri Patarkatsishvili and his family, which led to mass protests in Georgia.
Read alsoMedia post copy of decree stripping Saakashvili of Ukraine citizenship"Due to the fact that the leadership of Georgia has changed in 2012, the Georgian parliament has amended providing for the gravest article to absorb the rest no matter the number of charges. Earlier terms were summarized and prosecutors could request 30 or 40 years of imprisonment for the accused. But after the liberalization of the law, the terms are not being summarized. That is, if a person faces three or four charges, they will  only have one term. Thus, Mikheil Saakashvili faces 11 years of imprisonment if the court sentences him," the official explained.
As UNIAN reported earlier, by a recent decree of the President of Ukraine, Mikheil Saakashvili was deprived of Ukrainian citizenship for allegedly reporting false information about himself when obtaining citizenship two years ago.
Read alsoGeorgia addresses Poland over ex-President Saakashvili - mediaAs reported, the Chief  Prosecutor's Office of Georgia had addressed the Ukrainian side twice with a request to hand over their former president, and were twice refused.