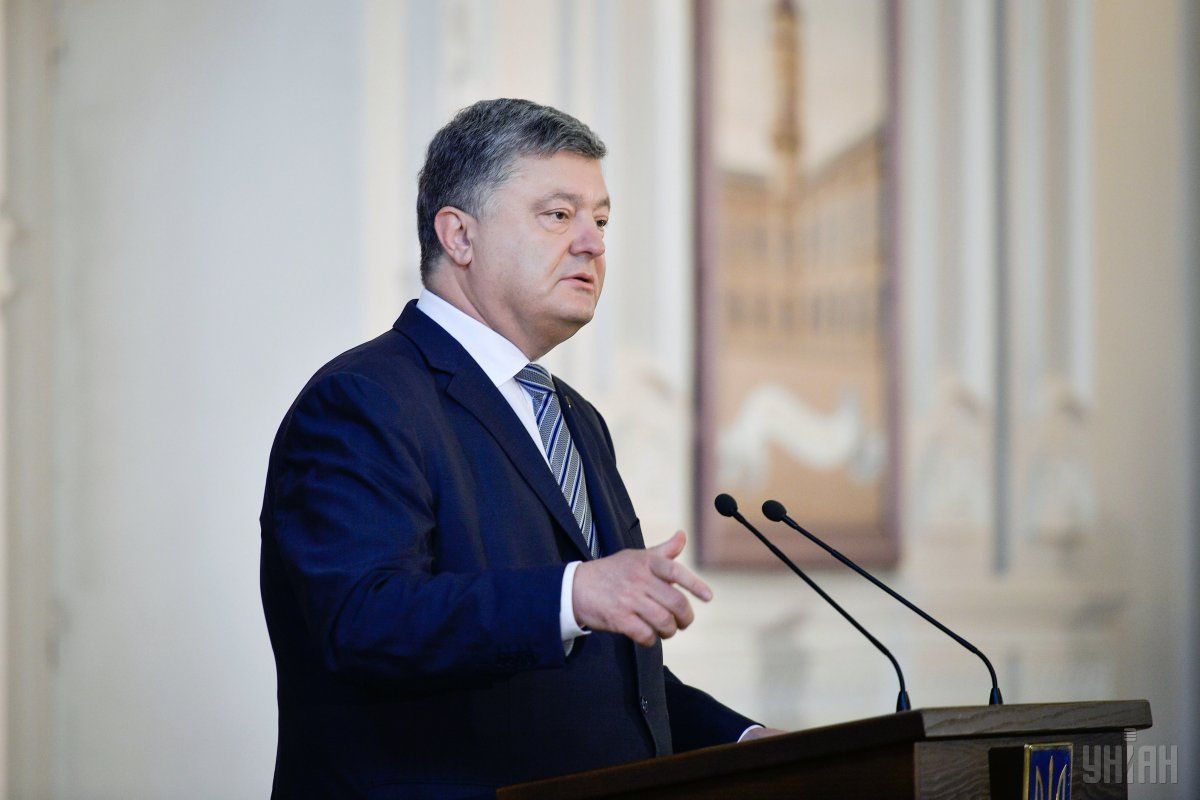 Photo from UNIAN
"Our cooperation with partners is extremely effective. You know that I visited the United States this year, I had a meeting with U.S. President Donald Trump, with the Minister of Energy, the Minister of Trade, the Secretary of State, who later visited Ukraine," Poroshenko said during the opening of the reconstructed building of the Kirovohrad regional children's hospital.
Read alsoMattis elaborates on agenda of Ukraine Independence Day visitIn addition, the president noted the symbolism and the extreme importance of his meeting with U.S. Defense Secretary James Mattis at the Pentagon as part of a working visit to Washington.
"And now, the defense ministers of our partner countries, including U.S. Secretary of Defense, will come to Kyiv for the joint celebration of the 26th anniversary of Ukraine's Independence. James Mattis is a great friend of Ukraine. I am sure that these negotiations will be extremely important for strengthening the defense capacity of our state, because true friends are known in trouble," Poroshenko said.