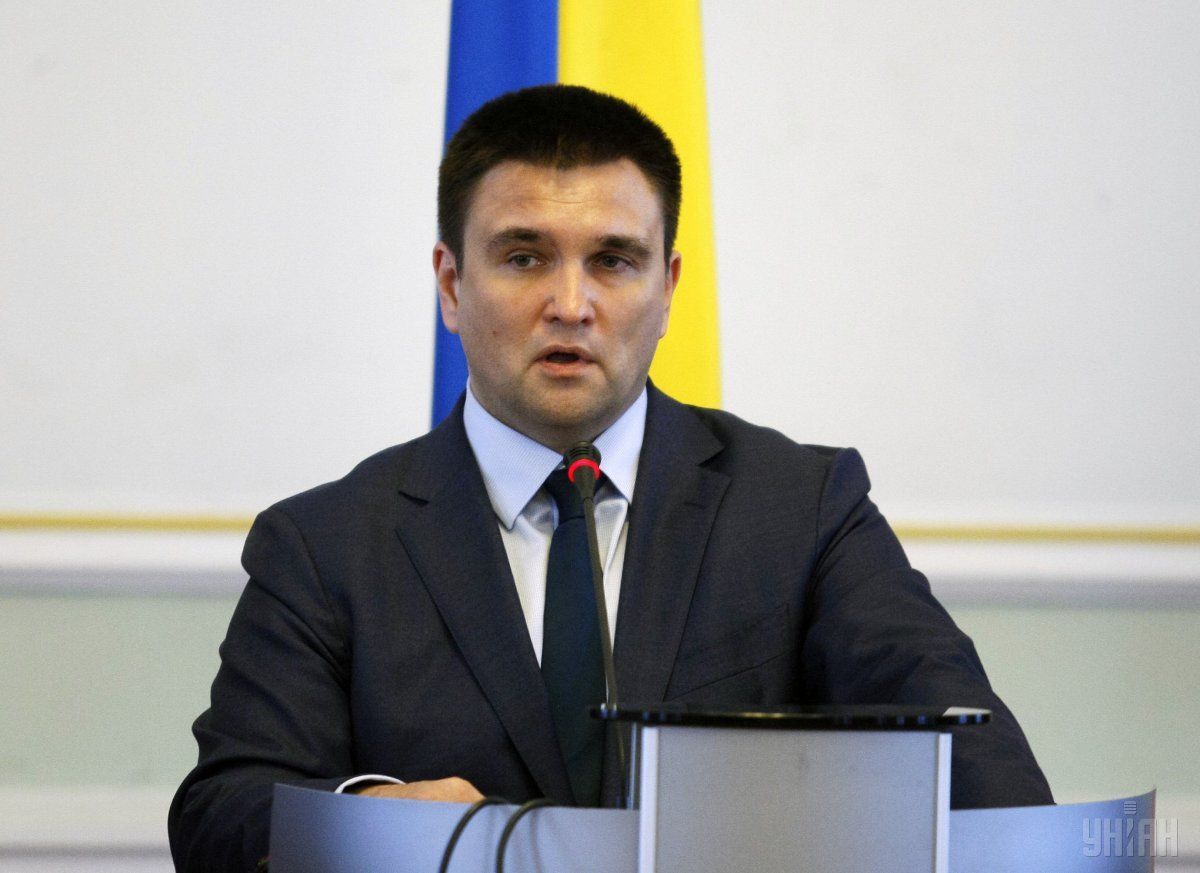 Photo from UNIAN
"I was alarmed by suggestions in your article that Ukraine may have supplied rocket technology to North Korea. The article suggests that North Korea has been using an engine called the RD-250, then confirmed that the RD-250 was developed in Russia, and then made the leap that the technology leakage came from Ukraine. But no evidence has been provided to support the claims," Ukraine's top diplomat wrote.
"As Ukraine's foreign minister and a trained aerophysicist, I want to say that my country could not have been involved in aiding North Korea's missile program," Klimkin added.
Read alsoU.S. Embassy in Ukraine praises Ukraine's efforts to probe allegations of missile engine supplies to N.KoreaHe noted that the production lines for building these types of rockets in Ukraine had been decommissioned in 1992.
According to Klimkin, the expertise cannot be carried "in the heads of rogue scientists" while the instructions are included "in complex manuals locked in top-security facilities guarded by our security forces."
Read alsoUkraine's Yuzhnoye furious over "false" opinions on country's missile ties with N.Korea, calls allegations "ludicrous""Not only would it be virtually impossible for criminals to access these manuals, but also any effort could not go unnoticed by our government," the Ukrainian foreign minister wrote.
"But I am doubtful that North Korea could achieve what it has done without outside help," Klimkin concluded. "The global community must now come together to conduct an international inquiry to find out who was responsible."
As UNIAN reported earlier, on August 14, NYT posted an article claiming Ukraine had contributed to the success of North Korea's tests of an intercontinental ballistic missile, allegedly able to reach the U.S. territory. The piece suggested that the success was due to the purchase on the black market of powerful missile engines, probably originating from a Ukrainian plant.
Read alsoPoroshenko responds to reports on Ukraine's alleged involvement in DPRK's missile successIn a response to the claims, Secretary of the National Security and Defense Council of Ukraine Oleksandr Turchynov said that the Ukrainian defense companies have never supplied any kind of missile engines or missile technology to North Korea.
Ukrainian President Petro Poroshenko ordered that Mr Turchynov lead a competent complex investigation into the report on Ukraine's alleged missile ties with North Korea, published by NYT.