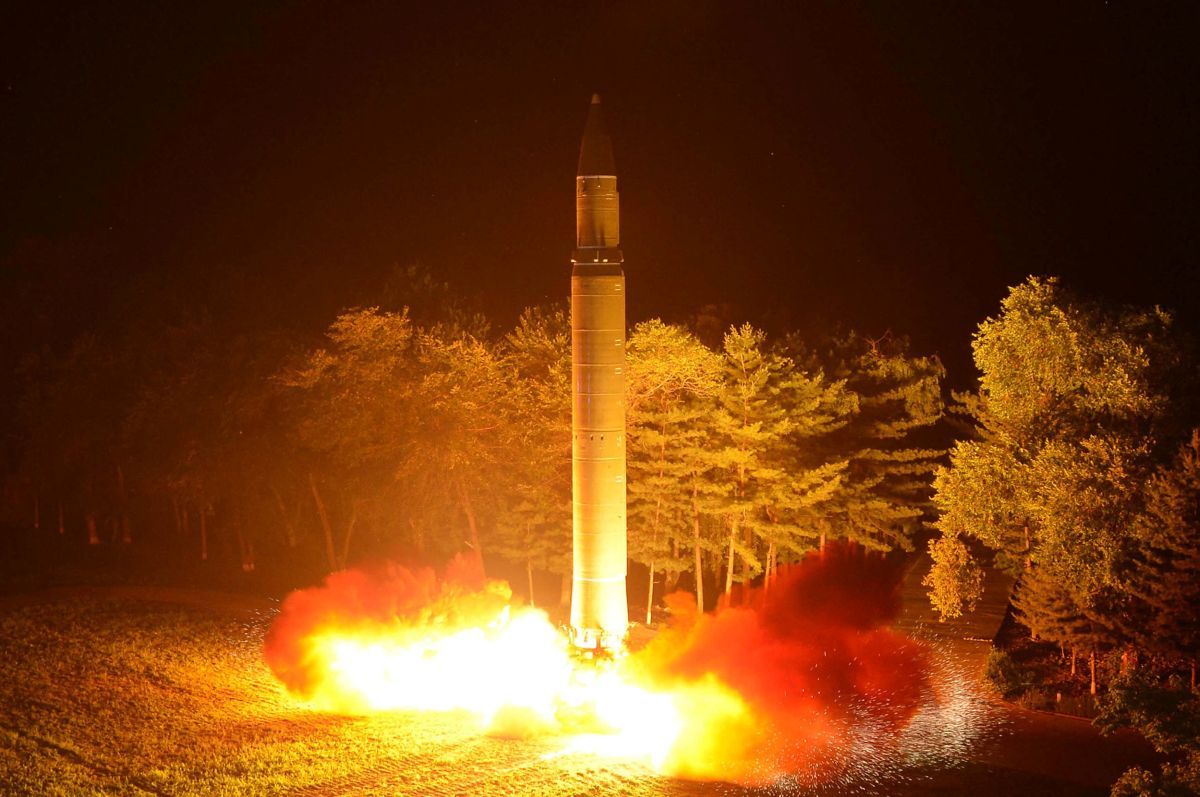 REUTERS
It is reported that pursuant to President Petro Poroshenko's order of August 16, the Working Group and Inter-agency Commission on military-technical cooperation and export control investigated the information published by The New York Times about possible transfer of missile technologies, in particular, the RD-250 missile engines, to the Democratic People's Republic of Korea by the State Enterprise "Production Association Yuzhmash."'
"In order to neutralize the negative effects of the publication in The New York Times, and to exclude possible speculation on this topic in the future, as well as to disprove information disseminated by Russian special services, the Working Group prepared recommendations to the relevant government agencies," the report says.
"Read alsoUkraine could not aid N.Korea's missile program – FM KlimkinIn the course of verification and professional analysis of the available information and materials provided by public authorities, the members of the Interagency Commission, the working group, and experts emphasized the fact that Ukraine conscientiously and consistently adheres to all its commitments without any exception. In particular, in order to ensure the strict implementation of the Nuclear Non-Proliferation Treaty, approved by the UN General Assembly's, and the Missile Technology Control Regime, Ukraine established an effective mechanism for strict state control over compliance and verification of its international obligations in this area," Turchynov said.
Read alsoUkraine to prove noninvolvement in DPRK's missile programThe NSDC secretary stressed Ukraine's responsible position, underlined by a voluntarily renunciation of its nuclear arsenal along with nuclear state status in exchange for assurances of sovereignty and security, laid out in the Budapest Memorandum of 1994. "However, the mentioned assurances given by the guarantor states remain unfulfilled," Turchynov said.
"Moreover, during the long-lasting period, the Russian Federation has been pursuing a hostile policy towards Ukraine, which resulted in the temporary occupation of the Autonomous Republic of Crimea and the city of Sevastopol as well as part of the of Donetsk and Luhansk regions of Ukraine. Russian aggression against Ukraine is currently carried out in the form of a hybrid warfare, where Russia, apart from conducting military operations, powerfully uses carefully pre-planned information provocations aimed at the systematic discrediting of Ukraine as a reliable and predictable partner, in particular in such areas sensitive to international community spheres as military-technical cooperation. One of the tasks for these provocations is manipulation by the Russian Federation with public consciousness aimed at its active covert participation in many destructive activities," the statement reads.
Read alsoUkraine's Yuzhnoye furious over "false" opinions on country's missile ties with N.Korea, calls allegations "ludicrous""In this context, the Working Group considers the article in The New York Times of 14 August 2017 to be a tactic of obfuscation and distraction of the international community's attention from the possible participation of the Russian Federation in the North Korea's rocket program," Turchynov said.
Read alsoU.S. State Dept comments on reports on Ukraine's supply of rocket engines to DPRKThe Working Group has unanimously come to the conclusion that Ukraine "was not involved in the development of North Korea's ballistic missiles program."