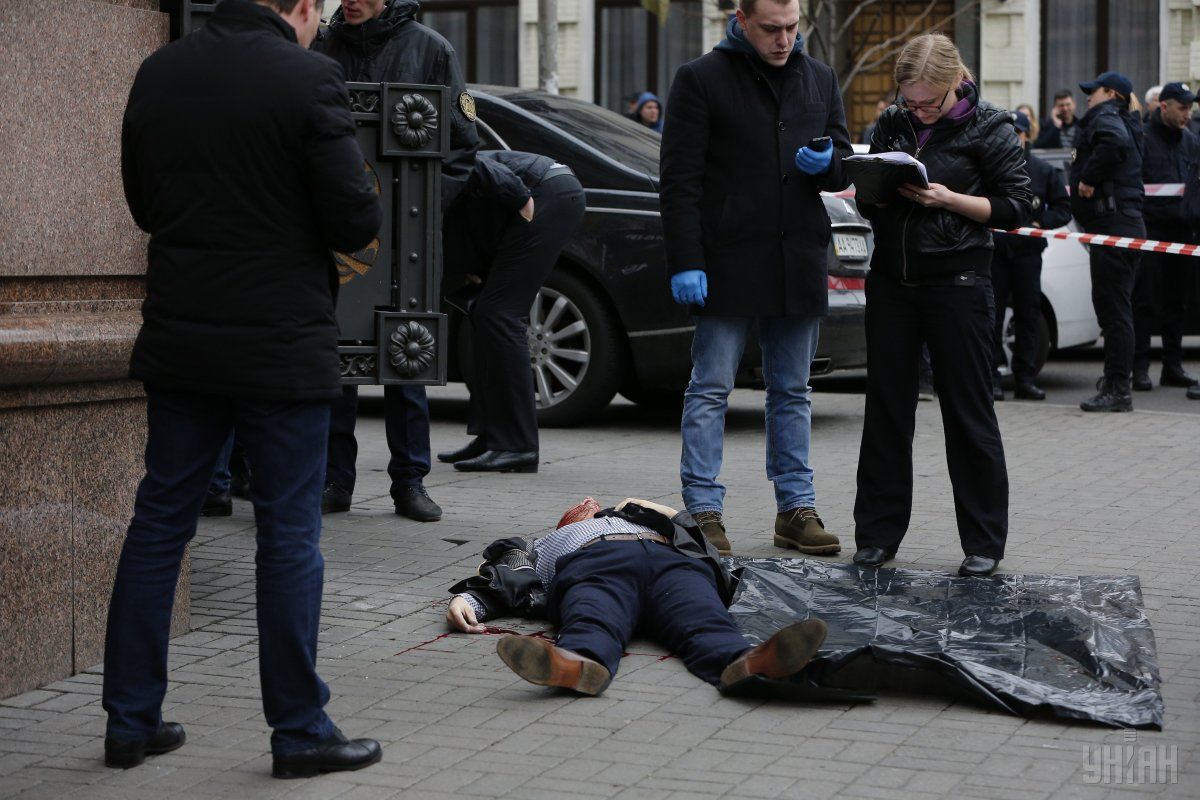 Photo from UNIAN
"The person who ordered the hit is residing in Russian territory, is part of the Russian criminal world and maintains live contacts with the special services of the Russian Federation. The executors were mainly citizens of Ukraine, most of them have been identified, and those with proven facts have been detained," Lutsenko said during his visit to Mykolaiv on Monday, September 4.
Read alsoPGO: Voronenkov's murder almost solvedAs UNIAN reported earlier, former State Duma member Denis Voronenkov, who was expected to become an important witness in a treason trial against Russian-backed ex-president of Ukraine Viktor Yanukovych, was shot dead in the center of Kyiv on March 23, 2017. Voronenkov's bodyguard, who was wounded in the attack, also managed to hit the assassin with several shots as he returned fire. The killer later died amid surgery in a Kyiv hospital.
Voronenkov and his wife, singer Maria Maksakova, who was also a Russian politician, were granted Ukrainian citizenship in December 2016 after fleeing Russia. A former Communist Party member in the Russian parliament, he feared for his safety after speaking out against Russian President Vladimir Putin. Voronenkov had been a vocal critic of the Kremlin's actions in Crimea and eastern Ukraine. He told Ukrainian media in an interview that Russia was going through a "pseudo-patriotic frenzy" similar to Nazi Germany.
Russia launched a smear campaign against Voronenkov last year, pinning US$5 million fraud charges on him and his wife. The Russian Investigative Committee indicted Voronenkov in absentia and put him on the Russian federal wanted list. Voronenkov was accused of large-scale fraud, namely an illegal seizure of a building in the center of Moscow in 2011. The criminal case against him was opened in October 2011.
Anton Gerashchenko, an adviser to the Ukrainian interior minister, said that the killer, Pavlo Parshov, was born in Sevastopol, Crimea, in 1998. He was reportedly hired by the Russian special services.
Later, the SBU Security Service of Ukraine said that they were vetting whether Parshov was a Russian FSB agent.