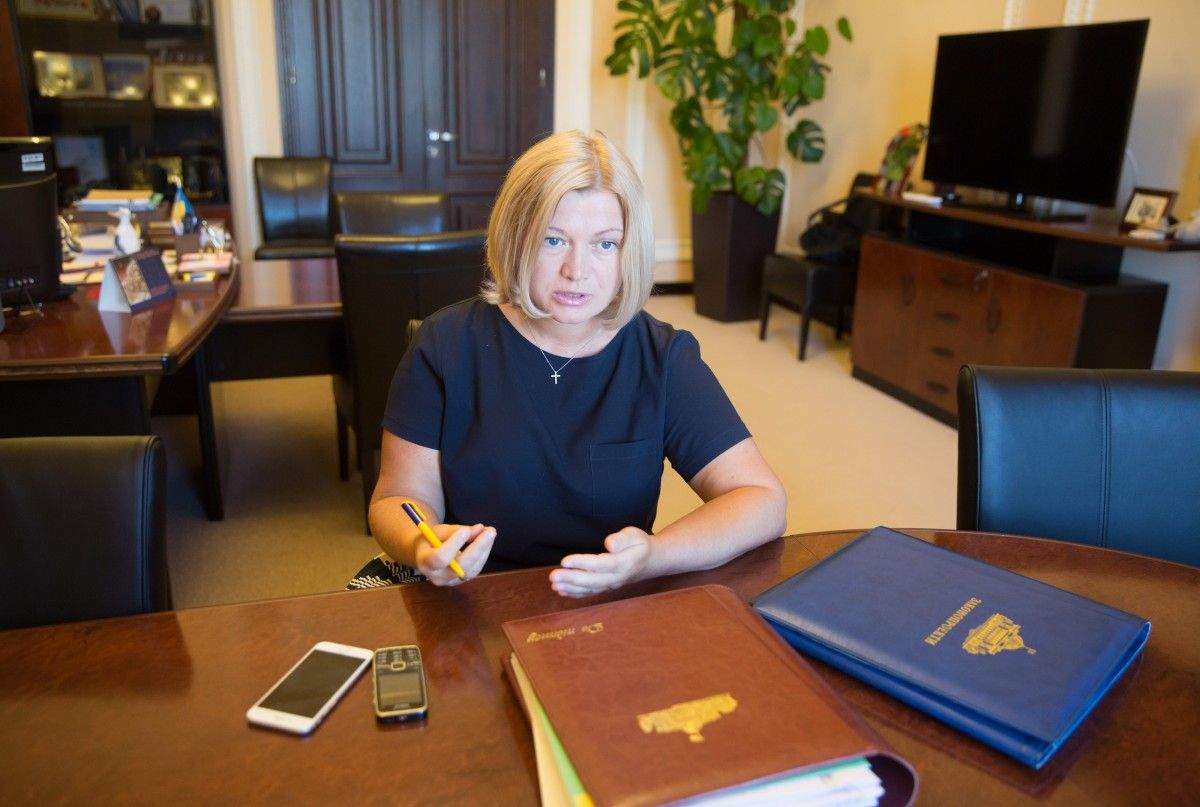 Photo from UNIAN
"In the best traditions of a hybrid war, Putin is trying to distort the idea of the Ukrainian leadership regarding peacekeepers in Donbas, turn everything head over heels. He instructs his loyal [foreign] minister [Sergei Lavrov] to submit a resolution to the UN Security Council regarding peacekeepers along the contact line. Wait a minute! The line of contact emerged as a result of Russian aggression. For us, this is the line of contact with territories temporarily occupied by 'Mordor,' the line that must disappear forever from the Ukrainian land on the day we regain control over the border," Gerashchenko wrote on Facebook.
She notes that peacekeepers should be deployed throughout the temporarily occupied territories of Donbas.
Read alsoPutin's threat: "Other conflict zones" may be attacked if U.S. gives lethal aid to Kyiv"This is not the Ukrainian border, so there must be no deployment of peacekeepers along the contact line [alone]. Peacekeepers should be deployed throughout the territory occupied by Russians, to monitor the security and demilitarization, and their mandate must be valid up to the Russian-Ukrainian border. And this means the Izvaryne and other checkpoints, not Stanytsia Luhanska," she said.
As UNIAN reported earlier, Russian President Vladimir Putin at a press conference in China on Tuesday has said that he agrees to the deployment of a peacekeeping force in Donbas, but only along the line of contact , and only with the aim to ensure safety of the OSCE SMM.
August 22, Ukrainian President Petro Poroshenko said that he intended to submit to the UN General Assembly next month the idea of deploying a peacekeeping mission in Donbas.
He recalled that on July 24 during telephone conversation between the Normandy Four leaders he had stressed the need to introduce a UN peacekeeping mission to Donbas with the mandate of the UN Security Council. 
"The issue of the UN peacekeeping mission and the OSCE's armed mission is moving forward rather hard. Everything is being hindered by Russia's categorical unwillingness to reach peace in Donbas; moreover, their categorical reluctance to leave Ukraine alone. But I'm sure that dripping water hollows out stone, that's why I'm going to present the idea about peacekeepers at the next month's session of the UN General Assembly in New York," said Poroshenko.