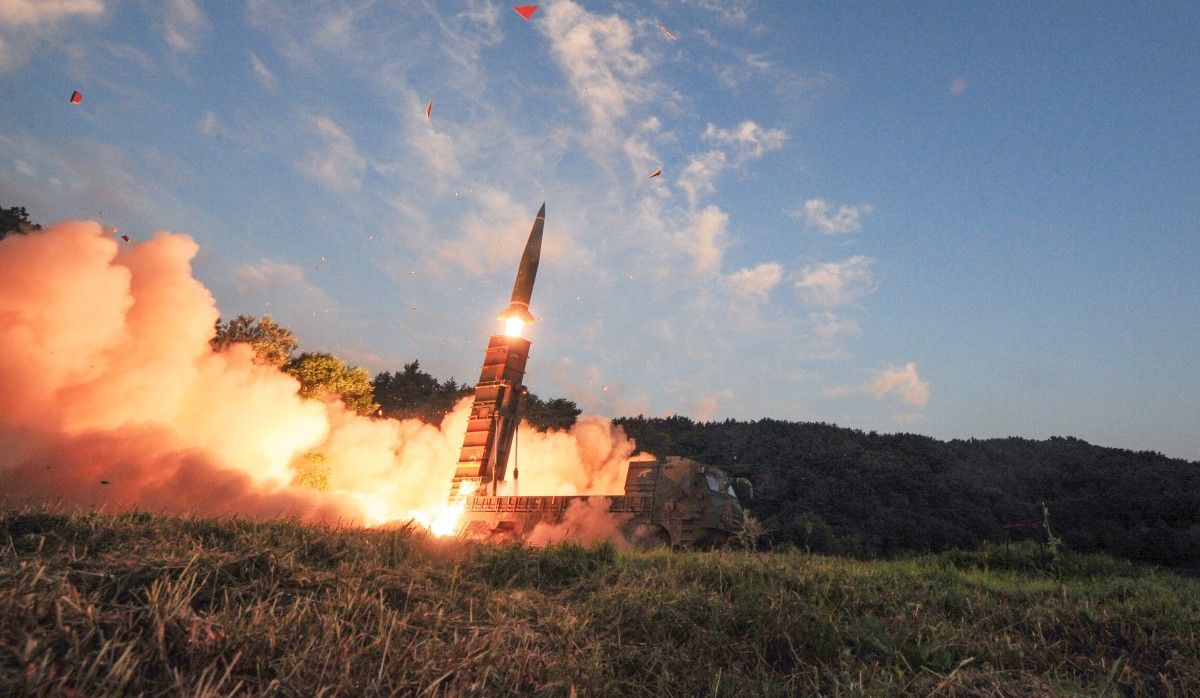 REUTERS
Referring to the United States he said, "The force's dominance inevitably encourages a number of countries to acquire weapons of mass destruction" and that the decisive moment to rethink the architecture of global security had arrived, the Atlantic Council wrote.
It is within this context that North Korea, isolated and dependent on Chinese and Russian aid, re-joined a privileged group of Moscow's "friends," enjoying forms of political, economic, and military support. Putin is the first Russian president to pay an official visit to North Korea, renewing military-technical cooperation, and aiding the development of North Korea's military-industrial complex by giving it access to Russian technologies. Russian weapons quickly helped the ruthless North Korean regime modernize its armed forces in terms of portable air defense and other missile systems. Moreover, Moscow has written off 90% of its Soviet debt (approximately $11 billion), covering the remaining 10% by joint projects.
But this support comes at a cost. North Korea supports Moscow's belligerent policy and is among a tiny number of Kremlin-dependent countries recognizing Crimea as Russian territory.
Read alsoUkraine condemns DPRK ballistic missile launchIt is within this context that Ukraine has been accused of illegally supplying missile engines to North Korea. Unfortunately, Michael Elleman's report, which was the basis of the New York Times article, appears to be another example of Moscow's "hybrid" attack on Western democracies. His article reveals elements of a comprehensive, special intelligence operation by the Russian special services.
First, a "competent" foreign specialist—preferably American or Western European—is carefully selected for psychological and moral qualities. The individual's personal and business preferences are known, as is the risk to his or her professional reputation.
Read alsoPoroshenko responds to reports on Ukraine's alleged involvement in DPRK's missile successElleman, employed by a reputable Western institution, claims Ukraine, not Russia, is the main suspect in illegal arms trade supporting North Korea. His words carry clout, but little is known about him or the level of his professional objectivity.
Second, a renowned Western media source is selected. In this case, it was The New York Times. The reasons behind the publication's decision to publish this underdeveloped article, which launched an anti-Ukrainian information campaign, are unknown.
Read alsoRussia has all grounds, opportunities to supply engines for N.Korean missiles – Ukraine's State Space AgencyThird, Russia's special services use various kinds of little-known Western "independent" internet resources, often funded by the Russian Federation, to give disinformation more play. In the case of the North Korean missiles, pseudo-Western, pro-Russian, anti-globalization media outlets, and even the Russian-made blog of a "US Mariner," were involved in supporting the bogus story.
Fourth, after the disinformation has reached a significant effect internationally, the Russian media starts using these results to maximally harm Western democracy and Ukraine's national security interests.
In this example, Russia is blowing up a conceived "missile scandal" to serve its own goals: to cover its own missile technologies transfer to North Korea while shifting the international community's attention to Ukraine; disturbing the development of a new qualitative level of U.S.-Ukraine relations; disrupting the potential transfer of U.S. lethal weapons to Ukraine; downshifting international support to Ukraine; and promoting the lifting of sanctions against it.
Read alsoU.S. State Dept comments on reports on Ukraine's supply of rocket engines to DPRKIn an effort to rectify the damage done, Elleman stated his words were distorted. Importantly, he was unable to rule out the possibility that a large Russian missile enterprise, Energomash, which has strong ties to the Ukrainian complex, had a role in the transfer of the RD-250 engine technology to North Korea. He said leftover RD-250 engines might also be stored in Russian warehouses. 
Ukraine's National Security and Defense Council  posted a detailed rejection of Elleman's accusations noting "the developer of the RD-250 engine is the Russian enterprise 'Scientific and Production Association 'Energomash'. ...all rocket engines suitable for flight use, including the RD-250 engine and its modifications, were delivered from 'Yuzhmash' to the Russian Soviet Federative Socialist Republic, and later to the Russian Federation, only as part of missiles." 
Read alsoUkraine's Yuzhnoye furious over "false" opinions on country's missile ties with N.Korea, calls allegations "ludicrous"The more the truth comes out, the more likely it is that those who sprung the story will be interested in sweeping it under the table. This is perhaps where the international community should take heed of the words of Ukraine's Minister of Foreign Affairs: "I am doubtful that North Korea could achieve what it has done without outside help. The global community must now come together to conduct an international inquiry to find out who was responsible."