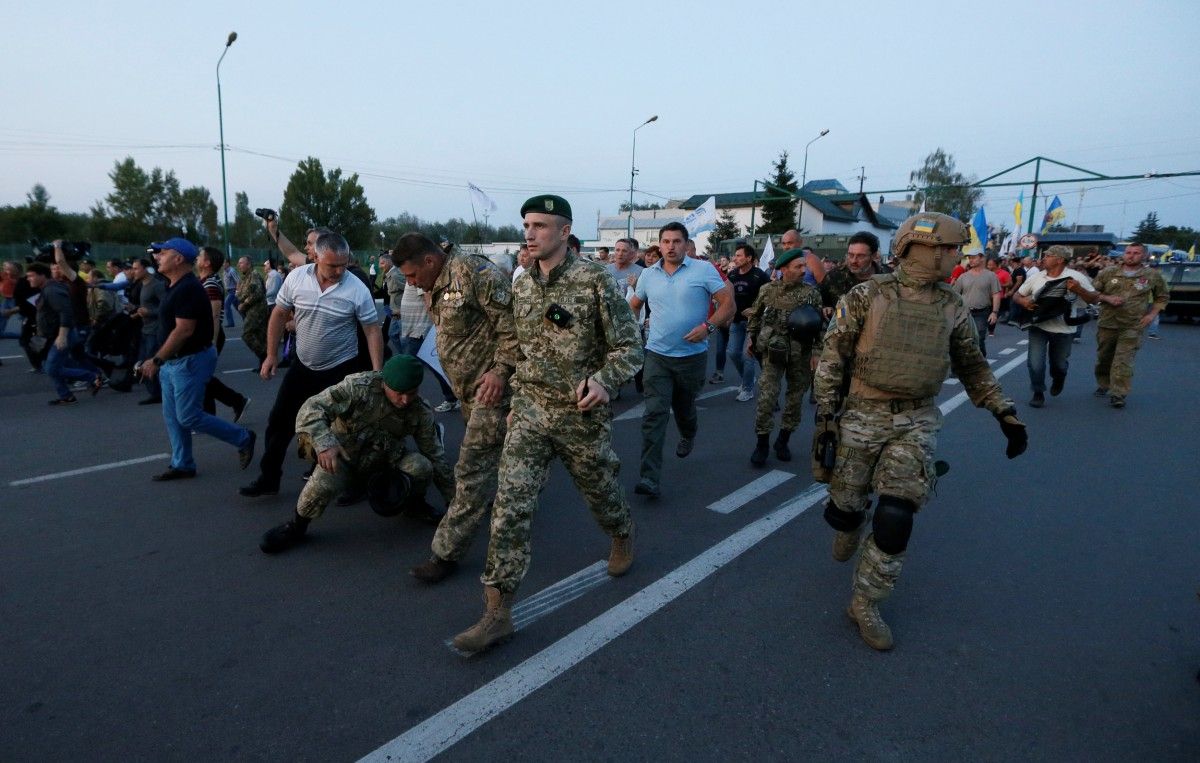 REUTERS
"All participants in the 'penetration of border,' including people's deputies, must report to the police to testify," he wrote on Facebook.
Avakov said he had banned the use of weapons and force against the participants in a mass rally at the checkpoint. According to the minister, law enforcers blocked and detained several dozen aggressive provocateurs.
"A humiliating 'picture' of the breakthrough of the Ukrainian border by 'activists'... And it's not about the personalities involved in or the essence of the conflict... This is a suicidal destruction of the institutional base," he said.
Read alsoGroysman slams Saakashvili's act, urges MPs not to swing "flywheel of destruction and chaos"In addition, Avakov drew an analogy between the events at the Izvaryne border checkpoint (Luhansk region) in 2014 and yesterday's incident with a mob, "intoxicated with impunity": "I'm sorry for this analogy, but deja vu was too obvious... It's only that the flags were not Russian..."
Following the incident, 16 border guards and police officers were provided medical treatment.
Avakov also urged politicians not to swap Ukraine for personal political gains.
"The National Police of Ukraine launched a criminal investigation under Article 322 'Illegal transfer of persons across the state border of Ukraine.' The investigation and the formal procedure for collecting factual evidence are underway. This is a grave crime. I'm sure the prosecutor's office will support us, as well as courts," Avakov said.
Read alsoHumiliation of Ukraine: Gerashchenko comments on Saakashvili breaking through Ukraine border"Each character of those who took part in penetrating the border, assaulting border guards and policemen will be identified and punished by law," he said.