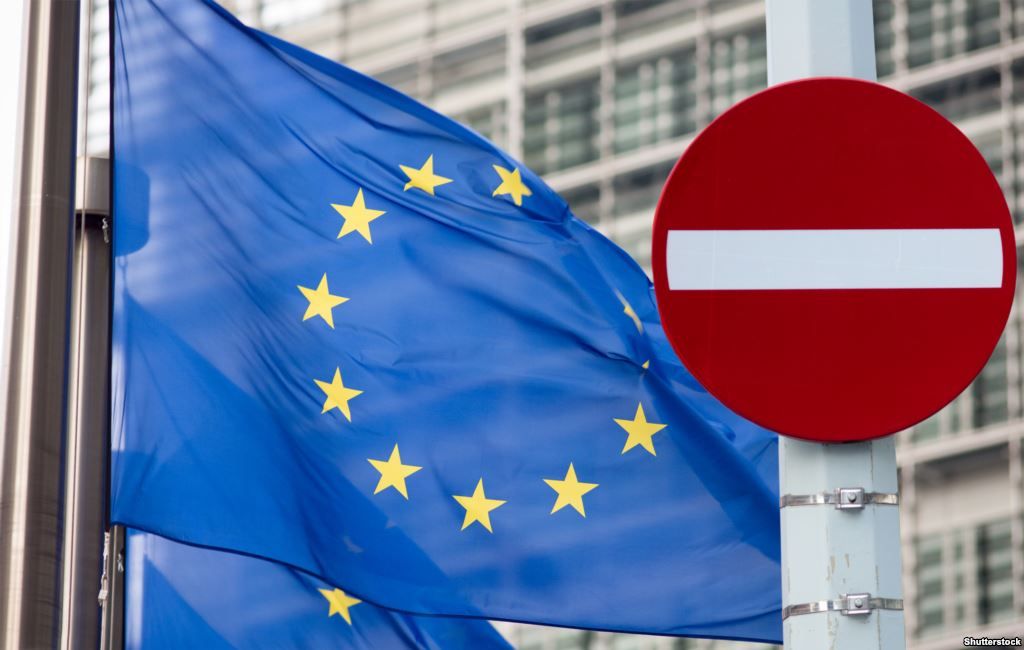 shutterstock.com
"An assessment of the situation did not justify a change in the sanctions regime. The list was reviewed and the Council removed four deceased persons from the list of persons subject to these restrictive measures. Following a merger involving three listed entities, these entities were removed from the list and the entity into which they have merged was added in order to maintain the existing level of sanctions. The restrictive measures now apply to 149 persons and 38 entities," the European Council said in a press release.
Read alsoMerkel: We'll lift Russia sanctions when east Ukraine is peaceful – media"The relevant information and statement of reasons for the listing of these persons and entities were updated as necessary. The legal acts will be available in the EU Official Journal of September 15, 2017," reads the report.
Other EU measures in place in response to the Ukraine crisis include economic sanctions targeting specific sectors of the Russian economy, currently in place until January 31, 2018; restrictive measures in response to the illegal annexation of Crimea and Sevastopol, limited to the territory of Crimea and Sevastopol, currently in place until June 23, 2018.
As UNIAN reported earlier, the Committee of the Permanent Representatives of the Governments of the Member States to the European Union (COREPER) decided on September 6 to extend the sanctions against individuals and companies whose actions undermine the territorial integrity, sovereignty and independence of Ukraine.
On August 4, following the scandal with the illegal supplies of Siemens turbines to the occupied Crimea, EU diplomats added to the sanctions list Deputy Energy Minister Andrei Cherezov, a department head at the ministry, Yevgeny Grabchak, and Sergei Topor-Gilka, chief executive of the state-owned Technopromeksport.
Three companies, including Technopromeksport, were also put to the sanctions list.
The list, which was approved in 2014, includes the so-called "head of Crimea" Sergey Aksenov, other pseudo-officials in Crimea and Sevastopol, terrorist leaders Denis Pushylin, Andrei Purgin, Alexander Borodai, Igor Girkin, and former Ukraiinian MP Oleg Tsarev. Among the companies are the ports of Feodosia, Sevastopol, Kerch, the so-called "People's militia of Donbas," resort 'Nizhnyaya Oreanda', state concern 'National Association of producers Massandra', state enterprise Magarach of the national institute of wine, Russian National Commercial Bank, and others.