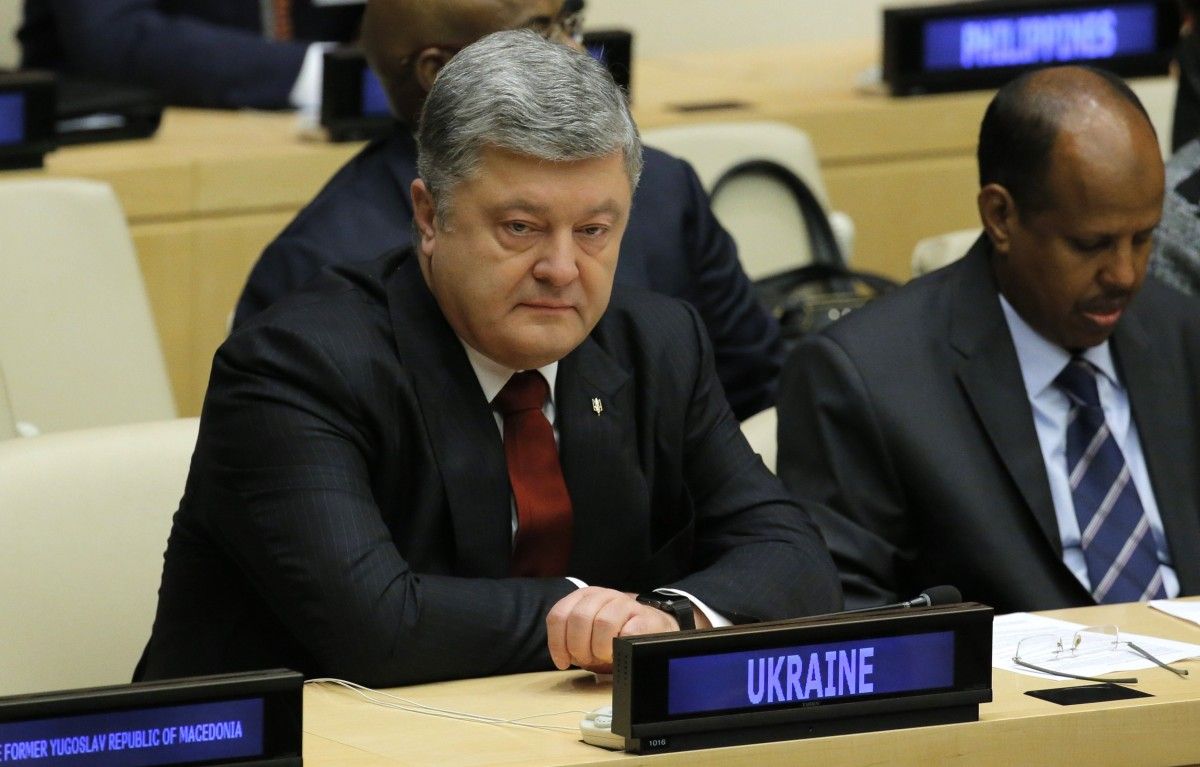 REUTERS
"This is not only the position that lets us considerably increase costs to be put on the Russian aggressor should it resort to an offensive, but it also unlocks similar assistance from the United Kingdom, Canada and other states. We're looking forward to a U.S. decision," Poroshenko said at a meeting with leaders of the Ukrainian community and Crimean Tatar organizations in New York City on Monday, September 18.
Read alsoExpert busts myths regarding supplies of Javelins to Ukraine"Another important moment of the defensive weapons: these are not just Javelin anti-tank missile systems – we manufacture Stugna [anti-tank guided missile] systems, which are based on a different principle, they are very effective, but we are talking about an electronic warfare system that gives the world the irrefutable proof of crimes committed by Russia: the locations they open fire from to kill our civilians; where, when and which caliber of heavy weapons, banned under the Minsk Agreements, they have brought from. And, finally, it is evidence that will allow us to build our legal position when the Russian crimes will be considered in an international court in The Hague," Poroshenko stressed.
"This is not just a weapon, this is a legal tool to defend the Ukrainian position," he added.