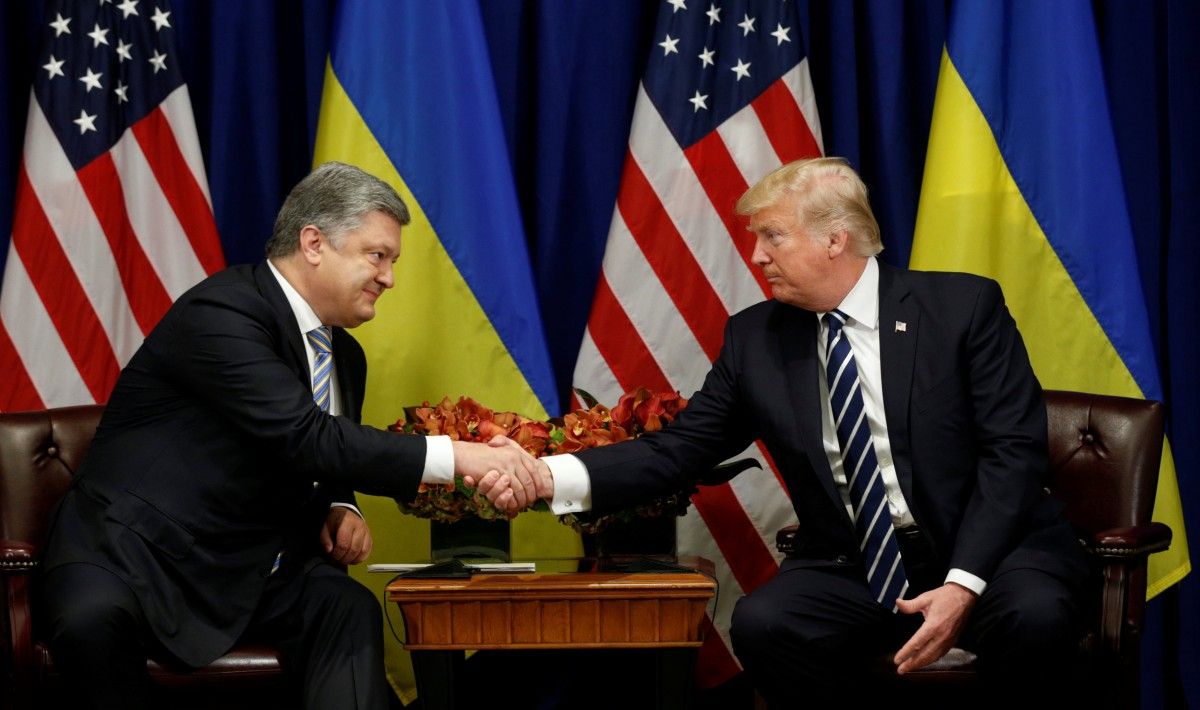 REUTERS
"The United States has fully supported the proposal of Ukraine, my proposals declared way back in 2015, for the deployment of peacekeepers with the UN mandate in the occupied territory," Poroshenko said after a meeting with U.S. President Donald Trump in New York City on Thursday, September 21.
"Let me stress: this is the Ukrainian position that provides for the mandate across the entire occupied area in eastern Ukraine, including the uncontrolled stretch of the Ukraine-Russia border that will exclude the possibility of infiltration of Russian troops, Russian weaponry and will truly serve the cause of peace," he said.
Read alsoPoroshenko at UNSC: "Today we need UN's peacekeeping shoulder" (Video)"Our main goal is to end the occupation, restore Ukraine's sovereignty [in the occupied areas] and bring peace back to the Ukrainian land as soon as possible," he said.
As was reported, Poroshenko on September 18 started his working visit to the United States to participate in the 72nd session of the United Nations General Assembly (UNGA).
One of the issues he raised during his speech at the UNGA was the deployment of UN peacekeepers in Russian-occupied Donbas.